Brother Wolf joins Louisiana flood rescue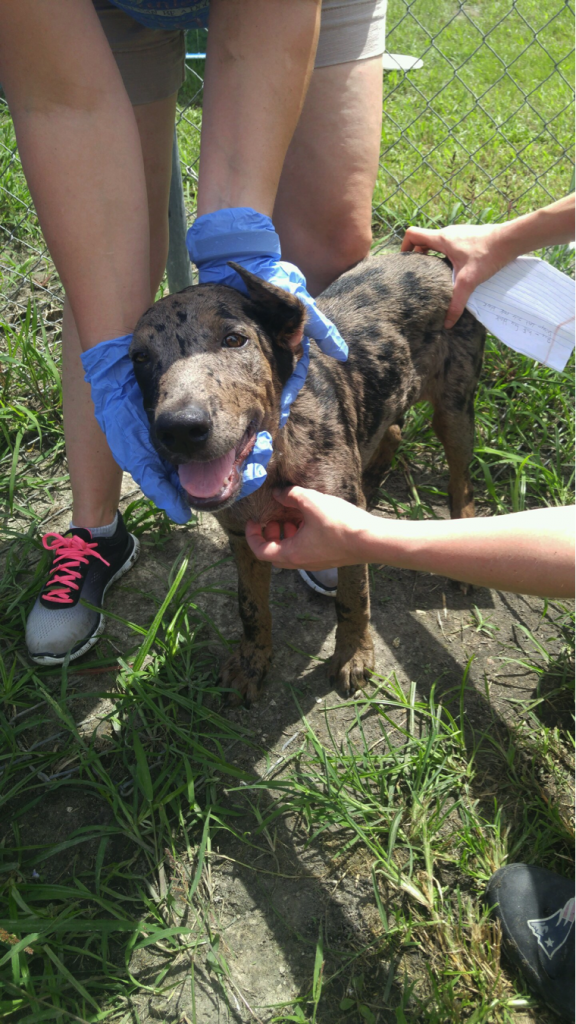 Brooke Randall
Contributor
brandle@unca.edu
Brother Wolf Animal Shelter continues to send volunteers and staff, along with medical supplies and food, to Louisiana in an effort to help displaced animals after devastating flooding in August.
"It's an opportunity for us to take these animals out of a bad situation and we're happy to be there doing it," said Leah Craig, Brother Wolf event director.
Craig said as many as 12 volunteers and staff members work alongside other rescue groups in Louisiana at any given time since the flooding.
"At this point, all of the rescue groups that have been working out of the local shelter in Louisiana have brought in about 300 dogs and 65 cats," Craig said.
Craig, who spent two weeks in Louisiana, said the effort centers are focused in Livingston Parish, a low-income, rural area east of Baton Rouge. According to Brother Wolf's website, the flooding destroyed as many as 75 percent of homes in the area, making it difficult for residents to provide care for their pets.
"People's entire lives are literally thrown out on the curb right now, right down to drywall and insulation," said Hannah Edgar, Brother Wolf intern.
Edgar said the amount of animals left behind quickly overwhelmed the local shelter in Livingston.
"The shelter was operating at way over capacity. I mean, we were bringing in new kennels, but it was filled to the brim. That's why they're working to put up temporary shelters," Edgar said.
Edgar, who spent five days in Louisiana, said volunteers and staff work from about 6 a.m. to 9 p.m. combing the area for sick, lost and injured animals, as well as fielding calls to specific homes. Some situations called for "in-place feeding," a practice in which volunteers leave food and water for stray or tied up animals rather than bringing them to a shelter.
"There were a lot of strays and feral cat colonies that the people in the neighborhood took care of and when people were not returning to their homes, these animals that normally had a food source no longer had a food source," Edgar said.
Volunteer Haley Walker, 25, said in addition to animals being separated from their homes, many of the animals rescued showed signs of neglect and abuse prior to the flooding.
"It was really awful to be honest with you," she said. "We saw animals that were completely emaciated. They needed fluids, they needed food and they needed serious medical attention. There is just no way that they could have got that bad in seven to nine days after the storm," Walker said.
As time passes and volunteers and donations begin to dwindle, Walker said Asheville residents should know there are still many ways to contribute without making the 12 hour drive to Louisiana.
"I definitely think people should understand how important it is to keep sending help, whether it's through food and clothing donations, dog food donations, or contacting your local rescue where you live because most rescues are usually willing to help," she said. "There is a lot people can do without having to go there."
Walker said the week she spent volunteering in Louisiana was challenging but rewarding.
"It was a lot of hard work and everything," Walker said, "but I'll always remember it and I am so thankful for the chance to go."