Local alternative-metal band makes big strides toward success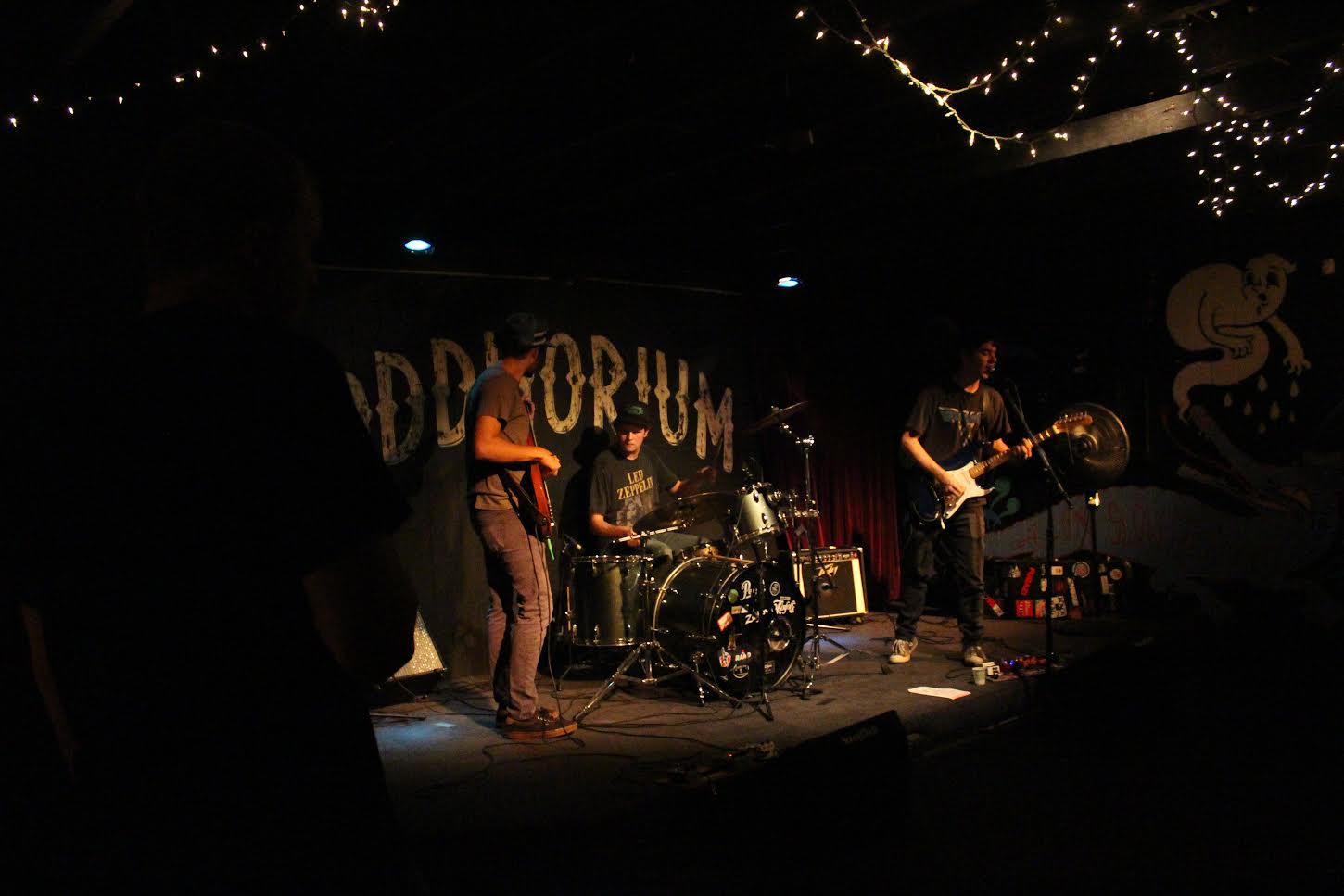 Cassidy Fowler
Sports Staff Writer
cfowler@unca.edu
The tongues are not the only things on fire when this band goes on stage.
"Tongues of Fire is totally cool," sophomore student Stephanie Todd said while bouncing to the music. "All of the bands that are playing are cool. Rock is just cool."
Inspired by an array of bands and genres such as The Pixies, Metz, The Fall of Troy and Japandroids, Tongues of Fire crafted a unique sound fans call "indie punk."
"I was in church when they said something about 'tongues of fire' and I was like 'Holy shit, that would be a cool band name,'" frontman and sophomore student Lowell Hobbs said. "I'd like to say it was a religious thing for the adults but it's really not. It's just a cool name."
Bassist and vocalist Tres Price said his favorite memories are from many of their times playing at the Odditorium.
"We've played fucking four or five times here," Price said. "Ground Zero was fun. It's in Spartanburg, South Carolina."
Hobbs said he really liked playing at Tiger Mountain because the sound was really good and heavy there.
The moment drummer Jakeb Reel brought up the time they played at The Rotten Apple, everybody chimed in with excitement.
"The Rotten Apple is a festival down in Lenoir that was just super crazy," Hobbs said. "It was at like a hippie commune and was Tres' first time playing with us."
Price said there were technical difficulties but fans were too busy enjoying the music and the crowd to notice.
"Everybody was on drugs, trippin' acid, drinkin' and then as soon as we came out, it's like the whole county's metalheads were all there."
Reel said the event got cut short by some unwanted visitors.
"The cops came which was a bummer," Reel said.
"Yeah I hid in the woods," Price said.
Price said people were taking off and throwing their drugs in the woods. Meanwhile, Hobbs was nowhere to be found.
"I'm sure it seemed sketchy, but I was actually asleep in the car because I just didn't really give a shit. We weren't doing anything wrong because we wanted to perform well," Hobbs said between bursts of laughter.
"Yeah that's true, but I just don't like 'em," Price said smirking.
They all said that is what they get for playing a show at a house.
Though they have only been active for five months, Tongues of Fire recently booked venues such as the Orange Peel and Amos' South End.
"We've had our latest single featured in numerous blogs and I'm stoked to see how quickly we've been able to perform," Hobbs said grinning with loud bass booming behind him.
Hobbs said he is excited to see where the band's career goes from here.
"We went from being known as the assholes putting our stickers all over campus and downtown to actually becoming popular," Hobbs said laughing under his breath. "We've come a long way from playing at a house show."