The issue of sexual assault on campus: With no consent, know your options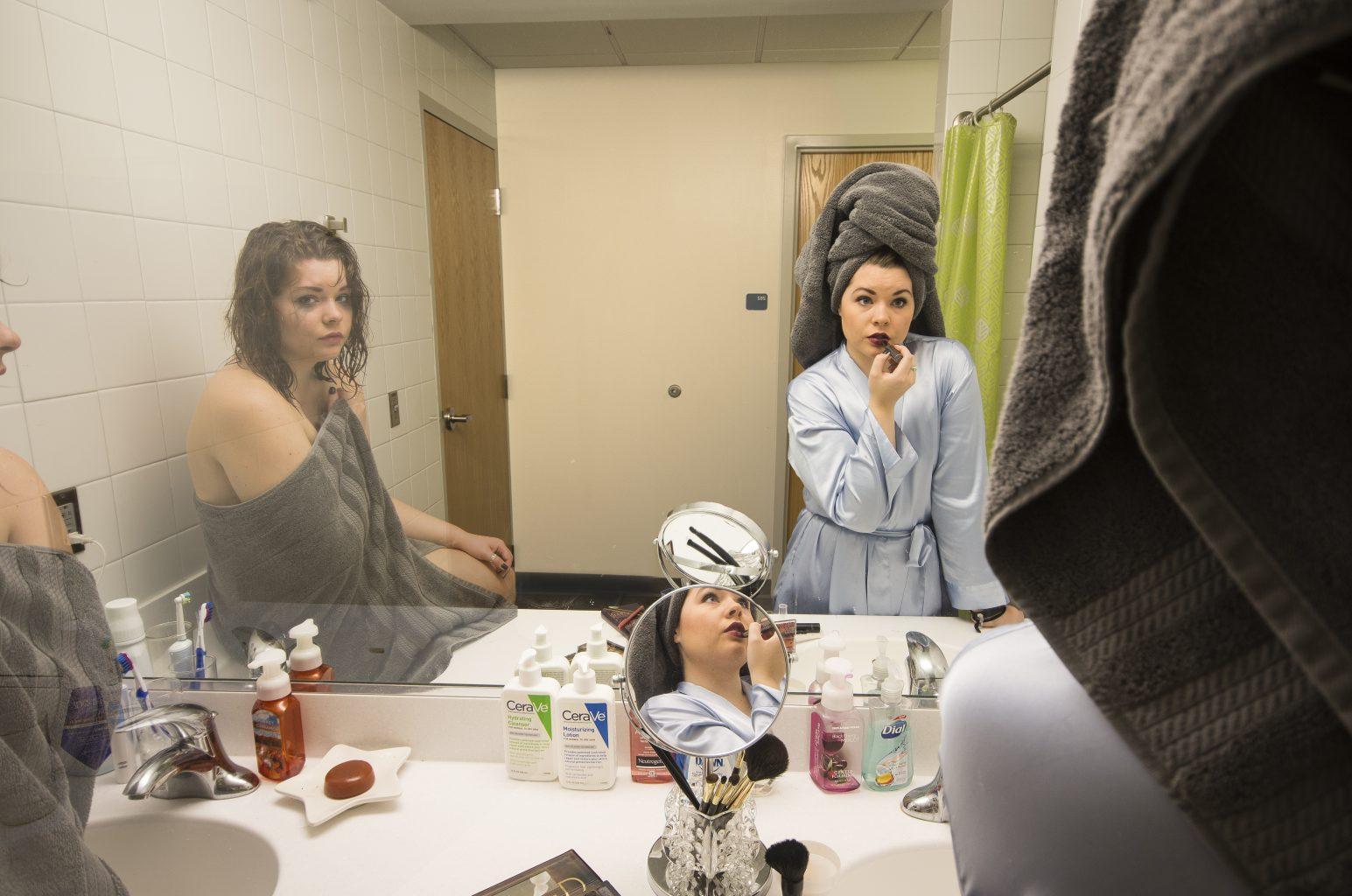 Audra Goforth
News Staff Writer
agoforth@unca.edu
Charles Heard
Sports Editor
cheard@unca.edu
Editors' note:
Sexual assault, a pervasive issue throughout the country, especially on college campuses, certainly occurs at UNC Asheville. The most recent report was recorded on Wednesday.
Sexual assault is an extremely serious issue, yet it is underreported, very sensitive in nature and causes discomfort to some. Therefore, debate and coverage of it lacks specifics or empathy and usually occurs without the intention of planning action. Sexual assault is grossly misunderstood as the uninvited breach of one's sense of mental and emotional sanctity, and not just as an uninvited breach of the body.
The following article is divided into subheadings in an effort to outline a variety of related points regarding the issue. One section aims to convey to those who have not experienced or heard the experience of a victim the extent of the trauma to one's emotional health and ability to function well through daily life.
Other sections seek to define the extent of resources available to victims from the school and local programs as well as reduce any ambiguity around associated terms and themes regarding sexual assault by providing official and accepted definitions of terms and explanations of circumstances.
These articles also aim to make everyone aware of the importance of defining, reporting, advocating, respecting and protecting victims. Whether a victim tells a friend, an RA, a faculty member, Title IX, Our VOICE or the police, they should know that there are resources available to them.
Defining
According to RAINN, a sexual assault support website, there are differences between sexual assault, rape and force.
The term sexual assault refers to sexual contact or behavior occurring without explicit consent of the victim. Some forms of sexual assault include penetration of the victim's body, attempted rape, forcing a victim to perform sexual acts, and fondling or unwanted sexual touching.
Rape is a form of sexual assault, but not all sexual assault is rape. The term rape is often used as a legal definition to specifically include sexual penetration without consent.
Force does not always refer to physical pressure. Perpetrators may use emotional coercion, psychological force, or manipulation to coerce a victim into non-consensual sex. Some perpetrators will use threats to force a victim to comply, such as threatening to hurt the victim or their family or other intimidation tactics.
Statistics
According to UNCA's 2016 Security and Fire Report, in 2015, one incident of domestic violence was reported, two incidents of stalking, one report of fondling and five accounts of rape on campus, four of which occurred in residence halls.
So far in 2016, two reports of sexual assault have been reported to campus police, the latest occurring on Nov. 9. One case of rape has been reported to campus police this semester on Aug. 20.
A victim's anecdote
A student who claims they were raped off-campus by another student wanted her story told but not to be referred to by name. She said she went to a small house gathering where drinking was taking place that night. She said she had only had five beers by 10 p.m., which she said wouldn't black her out, but couldn't remember anything from 10:30 p.m. until she woke up at 8:30 a.m., in a strange bed.
"I was completely naked, covered in my own piss and I had these strange, fingerprint looking bruises on my thighs," she said. "A few hours later I got a text asking if I was on birth control."
She proceeded to meet with the guy, who she said is a fellow student, to gain clarity on the events of the night before.
"I remember this conversation so well. I asked him what happened and he said, 'I can't even look you in the eye. I feel so guilty,'" she said. "I replied that given that reaction, he must know he'd done something completely wrong. So I asked him what he put in my drink. He said he wasn't going to admit to that or lie to me, but he didn't deny it."
She said that for weeks after the incident she couldn't function normally at all. She said she didn't know who to go to or what to do, so she stayed in her room for three weeks, afraid to go outside.
"I ended up failing two classes and lost everything about myself. I just couldn't believe that someone would do that while you're unconscious," she said. "I didn't handle it well at all. I started smoking [marijuana] a ton because anytime I felt like I was going to cry, that's how I'd combat those feelings."
She said the hardest part of her experience was the denial she received from friends and others in her life.
"I was mostly really sad because no one believed me. That was the biggest slap in the face," she said. "I remember telling one of my friends and his response was, 'You probably just got really drunk and fucked some guy and now you're regretting it.' To that I replied, 'If that were the case, why wouldn't I just admit that, how hard is that to say' and he still didn't believe me."
The student said the harassment was not confined to one night but that she sees him on campus almost daily.
"The incident has been difficult enough. Seeing him around doesn't help," she said.
She said that the assault was not the end of his abuse.
"He started harassing me. I would be sitting in the cafeteria and he would be way on the other side, see me and then come over and just sit at the table next to me and just stare at me," she said. "I really think he just gets off on making me as uncomfortable as possible."
The student said she did not press charges against her attacker due to a lack of evidence. She said that she did not go to the hospital or save her clothing after the incident.
The last thing on her mind at the time was evidence. She said she was also embarrassed and afraid.
Due to not having pressed charges after the assault, the student was unable to find official means by which to have the male student forced to keep his distance.
"The day after it happened, I didn't think to get a rape kit. That definitely wasn't the first thing on my mind. I should've immediately gone to the hospital," she said. "The reasons I didn't were stupid. Being new to the school at the time, I didn't want everyone to hate me. But the biggest reason was that I was scared."
The student said despite confessing her discomfort with parking in the freshman lot, down by the light at the intersection of campus drive and broadway, she was not allowed to obtain permission to park elsewhere.
"I didn't feel safe walking up from that lot. So I didn't park there and got 28 parking tickets last year," said the student.
The student said that she was able to cope with her assault due to the support of her family, students and a faculty member who led her to Our VOICE, one of Asheville's sexual assault victim support organizations.
"When shit like this happens, you realize who actually has your back. I started hanging out with a new group, better people," said the student. "Three weeks after it happened is when someone noticed my declining grades and absences. She asked if I wanted to come talk to her and I immediately said yes. Finally someone who reached out because it's hard to ask for help in that situation."
She said she began to rediscover herself after months of regular counseling.
"It was like I was dead for five months and then all of a sudden I woke up and felt like a human being again. I could laugh. I started doing art again," she said. "I will always be thankful for those who helped me."
Months after her attack, the student said that she is optimistic.
"I've got all A's and B's now. Life goes on," she said. "Everyone is dealt their set of cards and I'm a firm believer that you're not going to be dealt something that you can't handle."
The student said she regrets not speaking up in an instance at which she saw the guy with another girl.
"It was stupid but I just had to get out of there, if I ever have a chance to prevent that from happening to another girl, I will."
Title IX
According to their website, the Title IX Office is responsible for educating the campus community through primary prevention and ongoing prevention programs, presentations and campaigns to keep UNCA students, staff and faculty educated, informed and safe.
Keisha Boyd, the assistant Title IX coordinator said Title IX supports students and wants them to be content with their choice in handling the situation.
"If I had to give advice, the first thing I would tell a victim is that it is not their fault," Boyd said. "It is never their fault. Once they realize it is never their fault, we drive for support. Support is important because it allows the student to regain control over their life."
Boyd said support can come in many different forms, Title IX just wants what is best for that student.
"Support for a student could be whatever is best for them. It could be a religious or spiritual figure, it could be parents, friends, counseling, therapeutic activities, it could be them coming into our office and wanting an investigation," Boyd said. "Finding whatever support is best for them is the second piece of advice I would give. Third, report it. Let us know what is going on."
There is not an actual time constraint in reporting. However, it is best for the victim to report as soon as possible.
"There is no statute of limitations, however it is easier to conduct an investigation, talk to witnesses and secure any evidence sooner rather than later," Boyd said. "There is no limit in time, honestly."
The Health and Counseling Center will keep the student's matter private. If a student chooses to report to Title IX, then the issue may be reported, but still kept quiet.
"If a student wants to keep their matter confidential, then Health and Counseling will not breathe a word," Boyd said. "With us, they can choose to report an incident and not provide the perpetrator's name. If they don't want an investigation then we will keep it private. When we start this conversation then we will ask 'What do you want to do?' and we will respect and support their decision."
Our VOICE
Victims of sexual assault may report somewhere outside of Title IX, such as Our VOICE, for support. According to Our VOICE, they are a nonprofit crisis intervention and prevention agency which serves victims of sexual violence, ages 13 through adult, in Buncombe County.
Our VOICE's mission is to serve all individuals in Buncombe County affected by sexual assault and abuse through counseling, advocacy and education.
"I don't think we would give advice as much as we want to give survivors as much information about their options and the resources available so that they then have all the information to make the most informed decision possible," said Jerry Kivett, the client services coordinator at Our VOICE.
Kivett said support is what Our VOICE strives to provide to their clients.
"We try to offer support and really support whatever decision the survivor chooses to make. Whether it is filing a police report, trying to go through the criminal justice process, or not filing a police report, we really want to make the survivor feel free of judgement," Kivett said. "We want them to know whatever their decision is, it is right for them."
In most instances, a victim is unsure as to what route they should take. Our VOICE is designed to provide a court advocate who will support the survivor during the entire case.
"A lot of times the question a survivor will ask is, 'If I file a police report, what will happen? What will that process look like?' So we have a court advocate who can explain that process, what all the options are and if a survivor chooses to file a police report locally in Buncombe County, then the court advocate will be present with the survivor," Kivett said.
Kivett emphasizes the importance of a Blind Report and why a survivor may choose to fill one out instead of staying quiet or reporting to the police.
"Blind reporting is a great option for someone who does not want to file an official police report," Kivett said. "So, on UNCA's Title IX website there is a place where you can fill out that criminal incident Blind Report. There is also a link for that on Our VOICE's website."
"The difference between the two is that the Blind Report on UNCA's website goes through UNCA's campus police, whereas the one on our website goes through Asheville's police department," Kivett said.
A Blind Report is an anonymous police report. By filing a Blind Report, an official investigation will not start.
"Basically, in a Blind Report you can fill out as much or as little information you'd like. You can include none of your information as the survivor, or you can include your name and contact information as well as any information about the perpetrator and the incident," Kivett said. "I think the most clear thing I can say about a Blind Report is that it is not going to start an official investigation. That report is going to be filed and will sit in that file."
Kivett said that once a Blind Report is filed, a detective will not be assigned the case but the case will be viewed.
"A detective is not going to be assigned the case, not going to question the perpetrator or anyone else involved," Kivett said. "There is not going to be any police follow-up. It won't start an investigation."
A Blind Report can become useful for other cases that are taken to court, however.
"The two main reasons a victim would want to do a Blind Report is if they are unsure if they want to file an official police report so if later, even months later, they choose to report that all that information is there," Kivett said.
"Also, Blind Reports say the perpetrator's name, or a description of the perpetrator and what happened in the assault. Law enforcement will look at those Blind Reports and if there happens to be three or four Blind Reports with the same perpetrator information, then they can use these reports to establish a pattern of assaults.
"So if there are several Blind Reports with the same name and someone chooses to file an official police report, then they can use the Blind Reports to help support the official report," Kivett said.
Kivett said he wants survivors to know what happened to them is not their fault and they have support.
"The message I would want any survivor of sexual assault to hear is that we are here in the community and you don't have to walk through this alone," Kivett said. "There are supports here if you want those supports."
"Also, I would always want a survivor to hear 'In no way was that situation your fault.' No matter what you were wearing, if you had anything to drink, none of those things give anyone the right to violate your boundaries and your body," Kivett said. "It is not OK and it is not your fault."
"That is the main message I always want victims to hear. It is not your fault that someone else did this to you and we want to be here to support you now."
SANE
A victim of sexual assault or abuse can always reach out to a SANE.
According to the International Association of Forensic Nurses, Sexual Assault Nurse Examiners are registered nurses who have completed specialized education and clinical preparation in the medical forensic care of the patient who has experienced sexual assault or abuse.
"We see domestic violence patients, we do elder abuse, child abuse and all that," said Erica Thiel, the SANE nurse who partners with Our VOICE.
Thiel, along with one or two SANE nurses, are available at Our VOICE to see patients of sexual assault.
A SANE often uses a rape kit, sometimes known as a Sexual Assault Evidence Kit. A rape kit collects evidence and information from the victim and is stored in a box.
"This is a kit. It comes with all this paperwork that has to be completed first," Thiel said. "This paperwork stays in the kit and there is another set of papers that are filled out for us. The paperwork takes the longest."
As Thiel went through the box she explained all the steps included in completing a rape kit.
"This brown bag is for outer clothing. One bag comes in the kit, but you can only place one item of clothing inside each bag," Thiel said.
"This bag is specifically for underwear," Thiel said. "This one is for oral swabs, then a vaginal swab, rectal, pubic hair combings, and this one is the one people freak out over because it is for 50 pulled pubic hairs. This bag is for 50 pulled head hairs, then a cheek swab to obtain DNA, and occasionally a blood sample."
"Also, if there are injuries we have to take photographs and include very detailed accounts of their story," Thiel said.
The rape kit takes anywhere from two to six hours to complete and once finished is sealed for protection.
"A lot of injuries will make the process take longer. The average time is 2 to 6 hours," Thiel said. "Some people just have to take it slow."
Thiel said a victim has about five days to get a rape kit completed but the need for medication can be about three days.
"A victim needs to come as quickly as possible. We have 120 hours or five days to collect but if they need antibiotics or Plan B, but now use ella instead of Plan B because of weight limit, then they need to come sooner," Thiel said.
"We offer HIV medicine, but that has to be taken within 72 hours," Thiel said.
Thiel said the office hours of Our VOICE are not the only times available to have a rape kit completed.
"Even if a victim wants to have a rape kit performed outside of our 8 to 5 office hours, they should still reach out," Thiel said. "The police can get in touch with us. Just reach out. We will work around a victim's schedule. Talk to us, at least call."
Thiel said the best thing a victim can do is reach out to Our VOICE and talk to someone. Our VOICE will never force a victim to go through any process unwillingly. They are there to support the victim.
"Contact Our VOICE and talk to them. Nothing says that when you walk in these doors you have to do everything. There are so many options," Thiel said. "So many people think that to get medicine and to have a nurse look at you that you have to go through the entire process."
"Sometimes, just having that person to reassure your state helps a victim tremendously," Thiel said. "I would just love to talk to people and make them feel better about their decision."