Ultimate frisbee legacy finds home at UNCA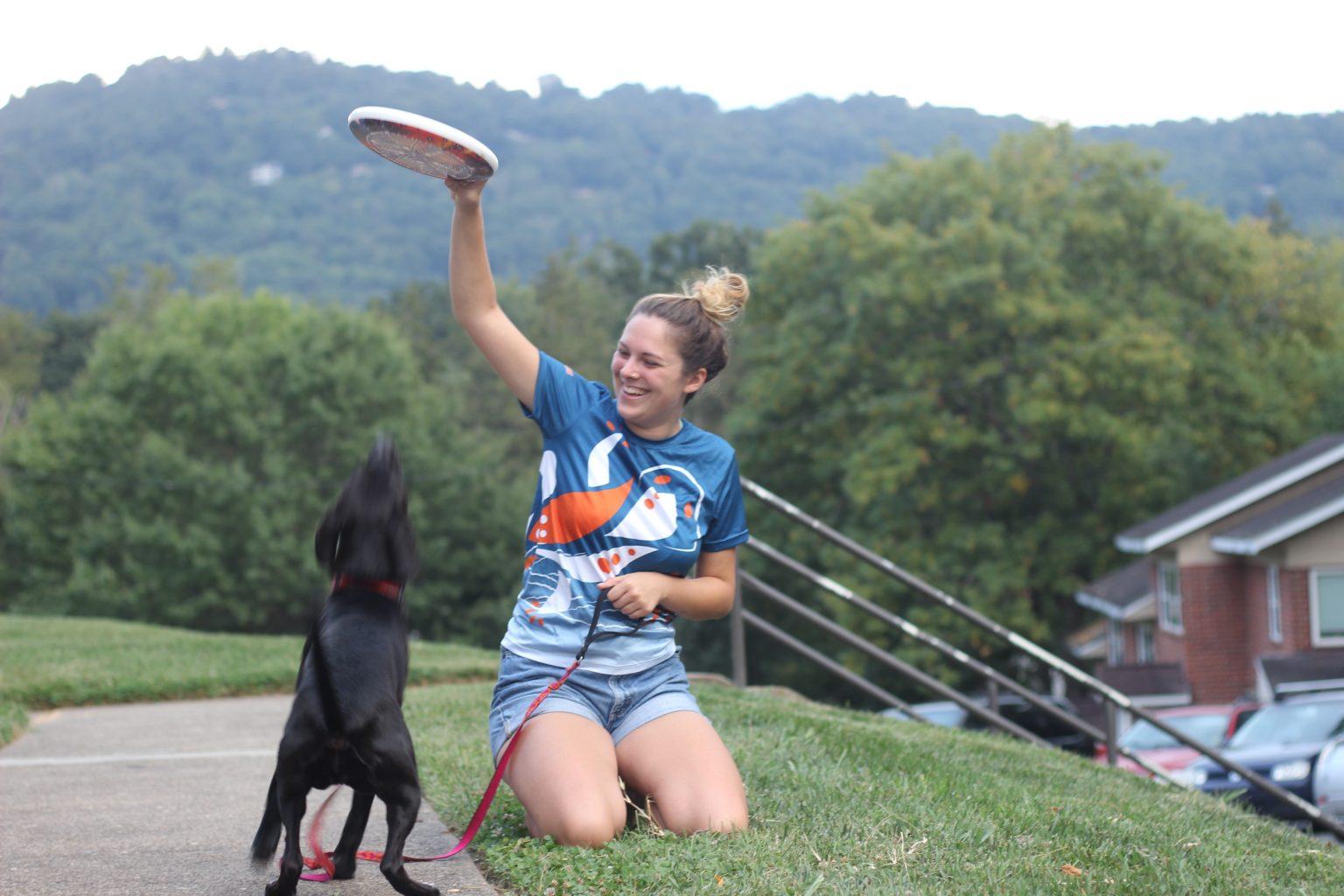 Laura Hoffman
Sports Staff Writer
lhoffma3@unca.edu
Her mother was strong like a Phoenix. Her father stood within the Ring of Fire. She is a Hellbender. Maya Sugg, captain of the ultimate frisbee team, has the sport in her blood.
Sugg, a 20-year-old business student, comes from a family of competitive frisbee players. Her mother was on the 10th nationally ranked team located in the Raleigh-Durham area which currently goes by the name Phoenix. Her father was also on the 17th nationally ranked team in the area, Raleigh Ring of Fire.
Both teams have recently fallen in the national club rankings according to Ultiworld.
"I grew up going to frisbee tournaments as a kid. I'm used to the environment, but I had no idea how to play until college," said Sugg. "Then I started playing freshman year."
Sugg said the team on campus was originally coed, but the men's team wanted to branch out and be more competitive, thus creating a better chance for Maya to become her ultimate position of captain later down the line.
"We're the Hellbenders, which are giant salamanders native to the Appalachian mountains," said Sugg. "They're huge salamanders, like they look like monsters."
The 20-year-old business student said she enjoys her life in Asheville. She knew she did not want to be extremely close to her family home in Durham, so the mountains were her main choice.
"I liked how it was close to home, but not 20 minutes away like Chapel Hill would have been," said Sugg. "It just seemed like a cool school, good fit — all that good stuff."
Sugg said she knew she wanted to join the school's ultimate frisbee team when she was a freshman. Her boyfriend, Hunter Scaggs, introduced her to members of the women's team. She joined the team soon after.
Maya said the two teams interact a lot, but she likes how they are separated to increase competitiveness within the teams.
Being a small school there is not much interest in joining the ultimate frisbee teams among the student body at UNCA. The teams table at events like Rockypalooza and the student organization fair to spread the word, but Sugg said overall word-of-mouth is better than any tabeling they will ever do.
Like many professional and varsity sports teams, the UNCA ultimate team use chants for each game. The Hellbenders are no exception.
"One thing we started saying this year — I'm not sure where it came from completely because salamanders don't chomp things," said Sugg, "but we yell chomp chomp a lot."
Sugg said she does not have any traditions she does before every game or tournament, she does, however, wash her jerseys as much as she can.
Sugg said she is excited for this season and for what being a captain will entail for her.
"Playing fair, playing hard, being nice to the other team and having good spirit," said Sugg. "We put a lot of emphasis on the spirit of the game."