Buncombe County Confronts Changes in Crime
Brandon Priester
Contributor
bprieste@unca.edu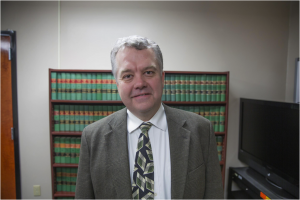 Felonies are less frequent, but common crimes are increasingly complex due to new fact patterns and the integration of technology, according to Buncombe County officials.
Crime rates decreased 37 percent from 2006-14, according to crime statistics provided by the Buncombe County Sheriff's Office.
"Broadly, I would say property-related crimes are probably more common than person-to-person type crimes," Todd Williams, Buncombe County District Attorney, said. "The most common offenses are misdemeanors and even perhaps more than that, there are traffic citations."  
A large portion of person-to-person crimes include domestic offences and to a lesser extent felony domestic crimes, Williams said.
"We're in pretty good shape," Van Duncan, the Buncombe County sheriff, said. "However, I would caution against reducing officer numbers, because our presence in the community is why our rates are down."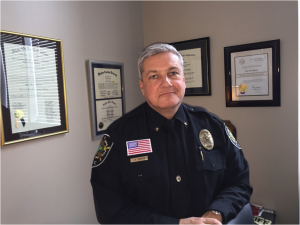 Prosecutors focus on keeping deadly drugs off the streets, Williams said.
"The ones that we really have a keen interest in are the heroin/opium trafficking cases," Williams said, "because those are the ones that are killing people."
Drug trafficking offenses are common in Buncombe County, Williams said.
"If it's not crack, it's meth. If it's not meth, it's heroin," Williams said. "The heroin thing has been blooming into the problem that it's become for a decade-plus years."
Prescription medications are gateway drugs and some combinations of illicit drugs may have deadly effects on users, Williams said.
"People are using heroin that's sometimes laced with fentanyl, and that is a toxic mixture," Williams said. "We have had local heroin-related deaths."
Criminal activity is sometimes fueled by an offender's drug addiction, Duncan said.
"What we tend to see is a lot of people who are committing property crimes are fueling their substance abuse habit," Duncan said. "There are long-term dependency issues that we are really seeing played out now in younger adults up through the adult population."
Young people come in contact with drugs regularly, according to Kara Walker, Asheville-Buncombe Technical Community College's police chief.
"On this campus, I think a lot of drug abuse can be contributed to peer pressure. We have some younger generations that are easily influenced," Walker said. "I think drug abuse is sometimes learned behavior. They learn it at home or possibly from other people they come in contact with."
Social and economic issues also contribute to local criminal activity, Duncan said.
"Barriers to being able to work and poverty in general, which a lot of times will impact younger kids who don't have a lot of positive interactions with adults — a lot of times they are raised by their peers. When you have a lot of those factors at play, it brings a less than desired outcome," Duncan said.
The city and county have launched programs for young children to interact with positive adult influences, Duncan said.
"One of the things that we've really tried to work on is The First 2,000 Days, and Smart Start — that's for the first five years of age; we know those first social interactions are extremely important," Duncan said. "A lot of times people below the poverty level are unable to afford quality childcare. A lot of these are single-parent families and they are out working one or two jobs trying to make ends meet, and it leaves a lot of room for bad influences."
Sheriff Van Duncan, pictured inside a conference room at the Sheriff's department on February 19, said crime rates are down due to positive interactions between citizens and officers.