Submissions to the Blue Banner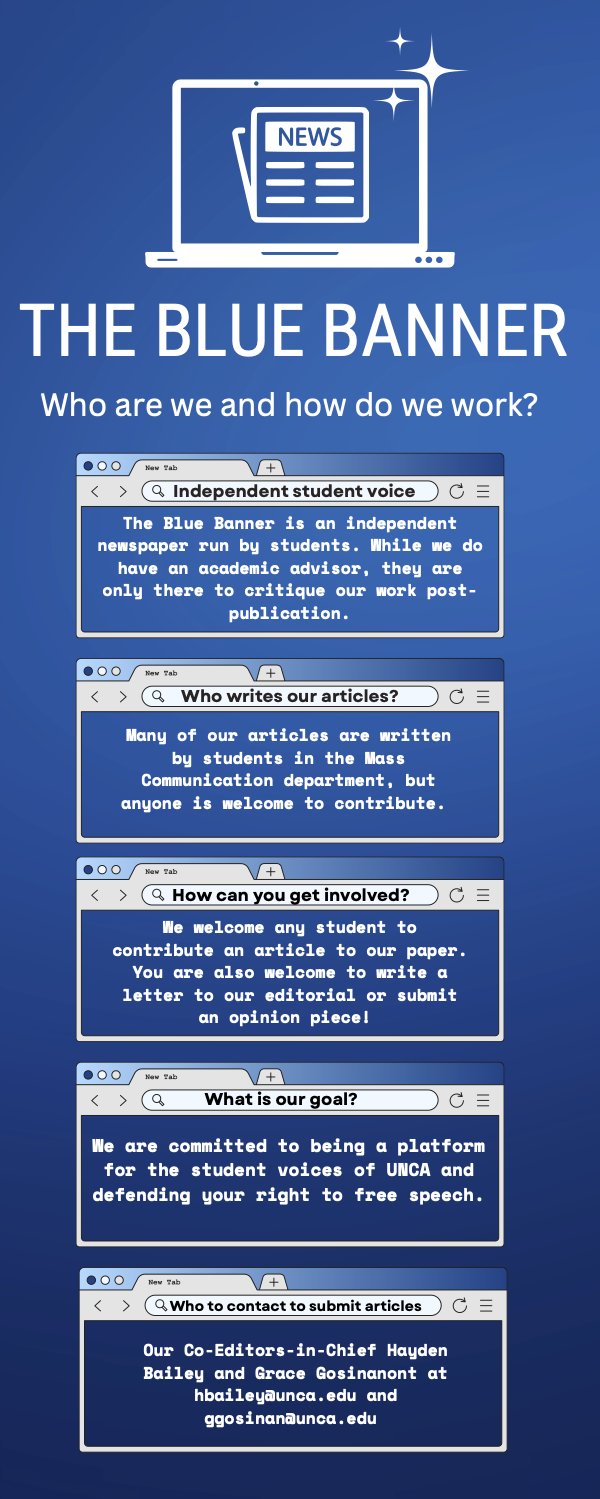 The Blue Banner accepts all forms of media content ranging from articles, letters to the editorial, videos and podcasts to comics and artwork.
Article submissions should be a minimum of 750 words and must have accompanying photos, with photo attributions and complete captions.
Letters to the editor should be a minimum of 300 words and can address a variety of issues relating to the Blue Banner, whether that be the use of problematic language, an issue with an article, an editorial topic or an opinion piece.
Video and podcast submissions should provide appropriate credits to all people involved in the work and included a 250-word minimum summary of the content.
All submissions from students should include name, age, year and major. If you are not a student, please include your affiliation with UNC Asheville (alumni, faculty or community member, etc.).
The Blue Banner reserves the rights to the final say for each submission and holds ownership of content.
Please send all submissions and questions to Hayden Bailey and Grace Gosinanont, the Spring 2023 Co-Editor-in-Chief, at [email protected] and [email protected]