Natural gas: a better alternative or a trap?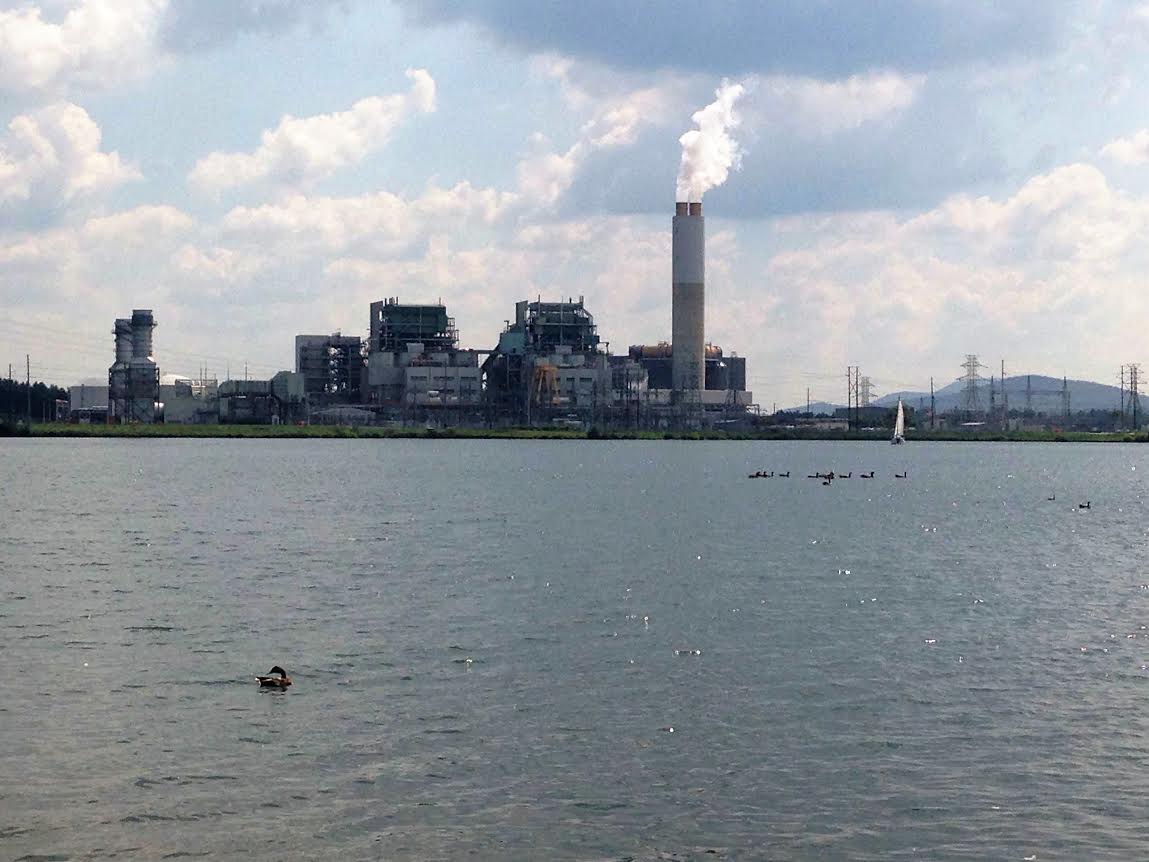 Megan Suggs
News Staff Writer
msuggs@unca.edu
Duke Energy is planning to bring change to Asheville by 2020, but Beyond Coal organizer Emma Greenbaum doubts if it is really change at all.
On Feb. 29, the North Carolina Utilities Commission approved Duke's proposal to transition the Asheville Power Plant from coal to natural gas but denied the addition of a third plant.
According to Duke Energy's "Western Carolinas Modernization" plan, the population the Asheville Power Plant serves doubled in the last four decades and expects to grow by at least 15 percent in the upcoming decade. The conversion to natural gas is part of the Western Carolinas Modernization project's plan to better meet Western North Carolina's needs.
"The transition onto natural gas was definitely not what we wanted," said Asheville Beyond Coal organizer Emma Greenbaum, "It was not what we had called for. We were very explicit throughout the campaign that we wanted clean energy and gas was never a part of that."
This conversion is not an event unique to Asheville. According to the "Electricity Monthly Update" released by the U.S. Energy Information Administration, energy produced by coal decreases while power generated by natural gas is on the rise in every region of the country except for the west coast.
Professor of environmental studies Kevin Moorhead said whether the conversion is good news or not is complicated.
"A major complaint would be you're still burning fossil fuels," Moorhead said. "You're still releasing CO2, but you're also committing to do that for a long period of time."
Still, Moorhead said the switch will bring several positive outcomes. Sulfur oxides and metals like mercury will be eliminated and carbon dioxide emissions will be halved.
According to a 2014 study in the journal Earth's Future, power plants transitioning from coal to natural gas becomes part of the reason for reducing carbon emissions in recent decades.
But Carolina Land Coalition member Phoebe Blackwell said natural gas was not an improvement because it is still a fossil fuel.
Moorhead also said burning natural gas does not create particulate matter either, so coal ash ponds will no longer be necessary.
According to "Western Carolinas Modernization," the closure of the coal ash pond is the third step after the retirement of the coal units. The coal ash will be reused in a project near the taxiway of the Asheville Regional Airport.
However, Student Environmental Center Eco-Rep coordinator Andrea Genna said more has to be considered than the positive impacts to Asheville's environment. Communities affected by fracking must be taken into account when citizens are trying to make environmentally responsible decisions.
Even with the positive outcomes, Moorhead said the transition was not a solution to climate change, since burning natural gas still releases some carbon dioxide. Yet emission-free solar energy was not enough to provide energy for everyone receiving energy from the Asheville power plant.
"We need to transition away from fossil fuels," Moorhead said. "You have to recognize we built the entire modern civilization, consumption, capitalistic society on these fuels."
Genna said solar energy was not a realistic replacement for fossil fuels because of cost and the amount of land needed to produce the equivalent amount of energy the two coal units produce. Not to mention, the Asheville power plant would be completely demolished and a solar park would be built from scratch while two natural gas units would not.
Local activist Greenbaum said a transitioning away from fossil fuels remains a possibility but not by focusing on energy production. The amount of power the Asheville area requires can be lowered by energy efficient practices like better insulation and windows along with solar roofs. However, widespread change will only come with cooperation from large companies like Duke.
Moorhead said the U.S. could be weaned off fossil fuels in 25 years if trillions of dollars, raised with a fossil fuels tax, were spent. Still, Moorhead doubts America will take such a drastic step anytime soon. Currently, fossil fuels are still too profitable to inspire energy companies to be willing participants in energy generation shift.
Greenbaum said large energy companies have not figured out how to make as much profit off of renewables and energy efficiency. Duke is familiar with the process of burning fossil fuels, not so much gathering, storing and distributing energy generated by the sun or wind.
According to "Western Carolinas Modernization," the last step of the plan, after the retirement of the coal units and final closure of the coal ash ponds, is to add solar panels to the Asheville Power Plant though they will only create a fraction of the energy the natural gas units will provide.
"Duke has already committed to not burning coal, so they're going to transition off of the plant," Greenbaum said. "They could decide to invest more in renewables. They decided not to."