Passionate role player provides support for Bulldogs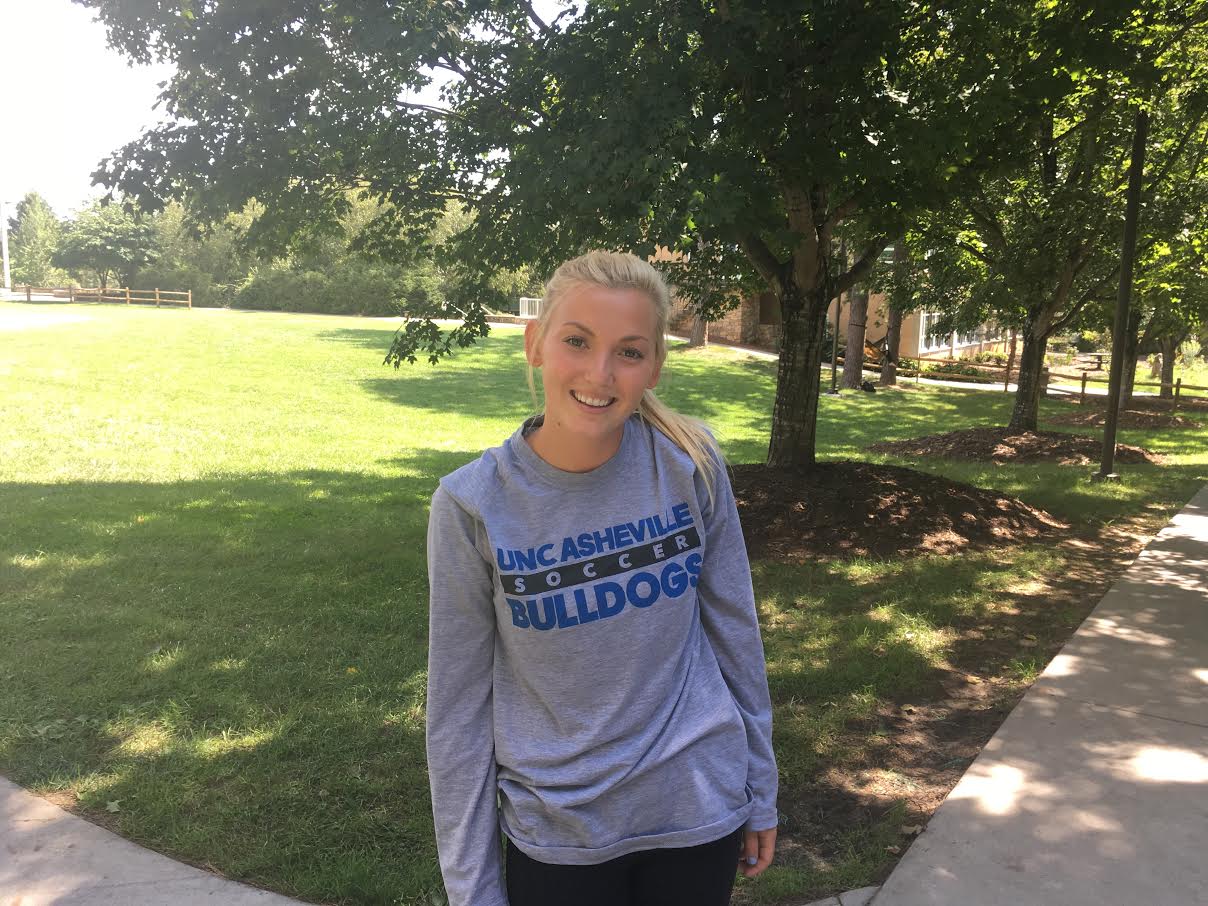 Cassidy Fowler
Sports Staff Writer
cfowler@unca.edu
As a child, Allie Chason never wanted to play the "girly" games with her older sister. She longed to participate in the "tomboy" activities.
"I always just wanted to be outside. Once my Uncle David started a rec soccer team, my parents allowed me to play for him. As soon as I started, they said 'oh yeah, she's going to love this.'"
That was the moment the UNC Asheville sophomore women's soccer player knew soccer was her passion.
"This summer I was out every morning, playing and running, then playing and running," Chason said. "Now, that's what I find fun. I just want to go out to the field.
Chason said her role as a rookie on the team is different than she expected.
"The most interesting thing for me is going from being on a club team in high school, winning three state championships, competing in regional events and being a team captain, to transitioning to being essentially a bench-warmer."
Some of her responsibilities as second-string include being part of the opposing team for the starters in practices and rooting on her teammates in games.
"The main thing you learn is, while on a team, every role matters."
Chason enjoys helping prepare her teammates for their games, making her appreciate the moments that she gets to be on the field even more.
The constant competition is part of what keeps her driven as a player.
"Even though you're not starting and you may only go in for five minutes, those five minutes are like your job," Chason said. "You make that time the hardest you'll work the whole season."
Chason said the NCAA conducted a study showing 2.3 percent of female high school soccer players go on to play at the Division One level.
Becoming a part of UNCA women's soccer team was an opportunity she could not pass up.
"My favorite quote is 'if you're gonna go for it, why not go all the way?'"