Pinball Museum bridges age gap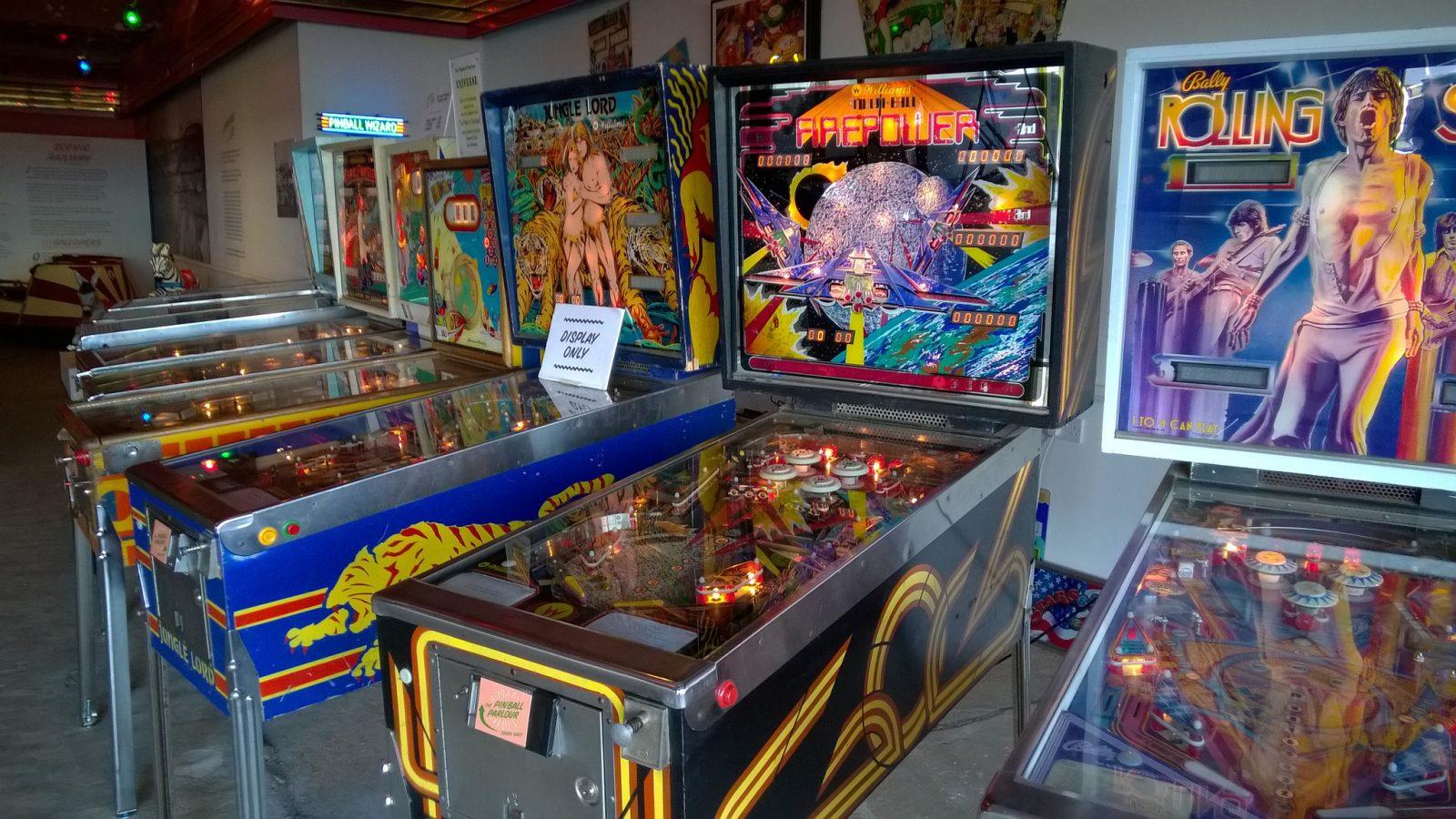 Brooke Randall
Contributing Writer
brandal@unca.edu
As guests begin making their way inside the Asheville Pinball Museum, they notice a familiar musty smell belonging distinctly in parents' basements and smoky arcade rooms.
Movie posters for Star Wars, Terminator, The Breakfast Club and more adorn the red and black walls while men and women of all ages frantically push flippers in order to keep the balls from barreling down playfields.
A middle-aged man pulls out an iPhone to photograph a particularly old pinball machine, the only telltale sign the year is 2016, not 1985.
The Asheville Pinball Museum, which opened in the fall of 2013, offers visitors an opportunity to step back in time and enjoy more than 50 pinball machines dating as far back as the '40s, as well as classic video games such as 1982's "Tron" and "Space Invaders" from 1978.
Owner T.C. Di Bella engages guests with a warm and sincere enthusiasm for the vintage games.
"You'll like that game. Here, just push the big button! There ya go. Now your flipper buttons are on the side, and when it comes up just hit the big button to launch it," Di Bella said to a young girl surveying a video game, which must be more than twice her age.
Di Bella, who grew up in the small town of Coats, North Carolina, recalls his inspiration for the museum — visiting his hometown arcade as a teenager.
"I'll never forget it. It was called The Arcade and it was filled with pinball machines and video games," Di Bella said. "And actually, we had two. On the old main street of our town there were probably 10 businesses and two of them were arcades and so you know, that's where we went."
For the former Enka Middle School teacher, collecting has always been a pastime. Before pinball machines and video games, Di Bella collected classic cars and vintage sports jerseys. He had so many jerseys, he once told his students they would never see him wearing the same jersey twice.
"It's true. It's ridiculous but it's true," he said, laughing.
Di Bella said his interest in pinball machines began only three years earlier when his wife bought his first machine named "Buccaneer," circa 1978, for his birthday.
Within a few months, one machine quickly grew to three. That is when, inspired by the reactions of his friends and family, Di Bella got the idea.
"I thought, 'This is a no brainer,'" he said.
Di Bella then began trading in his old jerseys for more pinball machines. Suddenly, Di Bella needed more room.
"I had 17 pinball machines in my basement, which it was a trick to get them down there. I had to cut away a piece of our fencing to get around it," Di Bella said.
By the end of Christmas break in 2014, Di Bella decided to leave his teaching job to work on the museum full-time. For Di Bella, this meant focusing on the details like finding just the right '70s, '80s and '90s pop-culture memorabilia.
"I'm very particular about where everything goes in here," Di Bella said, pointing to an old Die Hard movie poster. "I was moving things around today before we opened because I wanted it to look just right."
Allyson Sineath watches her 11-year-old son Luke punch the flippers of this year's "Game of Thrones" pinball machine.
"My husband and I — of course we grew up in the '80s — so all the old school video games, we love," Sineath of Weaverville said.
"He is a big video gamer," Sineath said, pointing at Luke.
Luke turns around only after his flippers miss the ball and it heads down the drain.
"This is not what we spend our time doing normally," she said, turning to Luke. "But, do you like it?"
Luke smiles and gives a shy but excited nod.
Toward the back of the museum, a group of three college-aged women huddle together around a 1980 "Pac Man" video game cabinet as one of the women smashes the buttons and swivels a joystick.  
"I thought it was going to be like an actual museum, like for show, but immediately when I walked in and was like 'OK, this is cool,'" 24-year-old Erin Young said.
The senior chemistry students at UNC Asheville came to celebrate Rhapsody Taylor's 22nd birthday.
"I wanted to do something kind of like low-key for my birthday but still fun and not something I do every weekend," Taylor said.
Taylor said the museum offers a fun alternative to going to a bar on a Friday night.
"I actually suggested it as a good first date place," Taylor said, causing all three women to giggle.
As Di Bella walks through the rows of people laughing and reminiscing, he stops to chat with a little boy who cackles after discovering "The Addams Family" pinball machine from 1992.
"Yeah, that's a good one!" Di Bella said.
The boy's father, a man who looks to be in his 50s, thanks Di Bella for having a video game he remembers playing as a teenager.
"That happens all the time by the way," Di Bella said, grinning. "I get thanked a lot."