Presidential candidates' lack of transparency worries students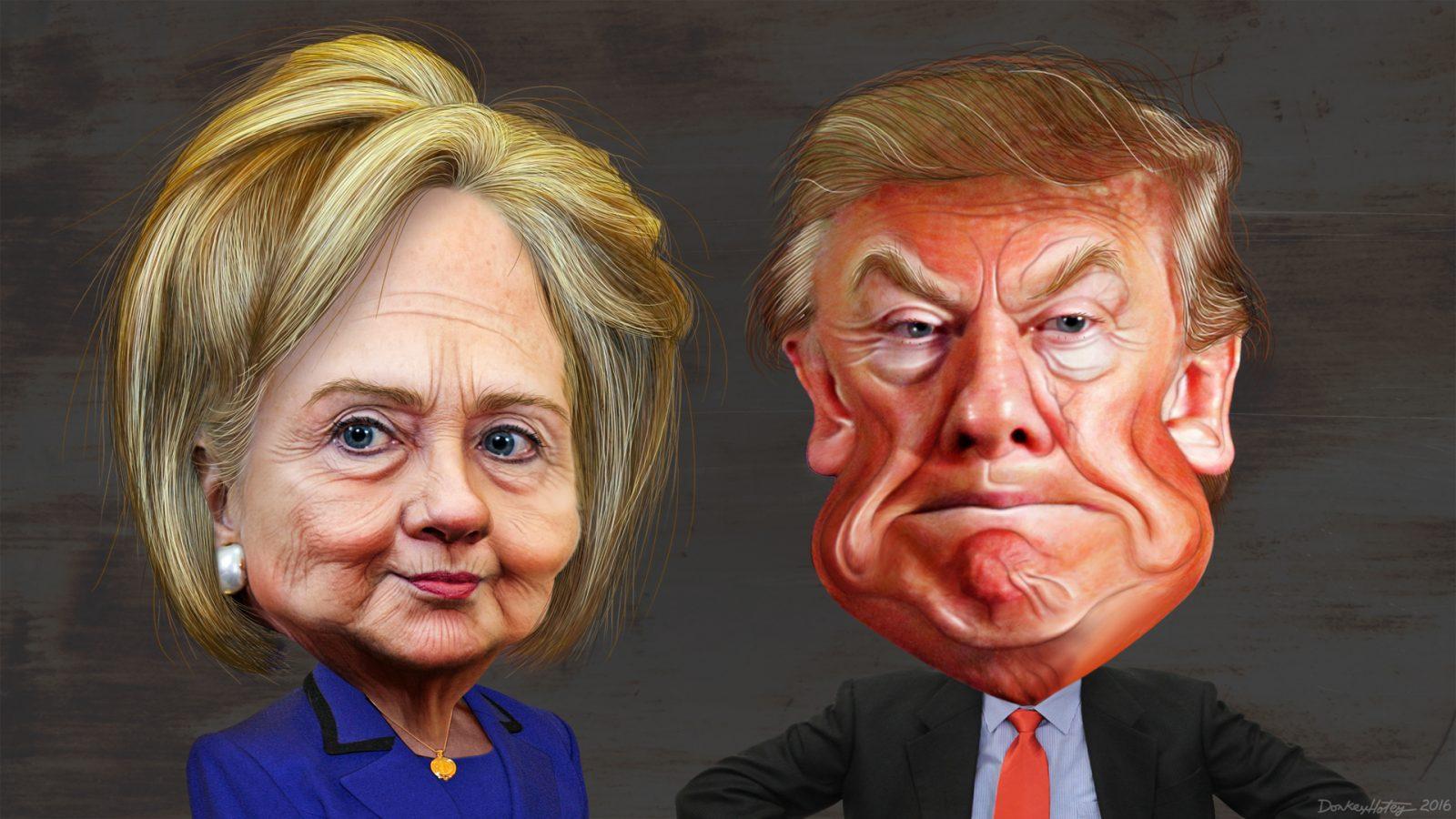 Cody Jones
News Staff Writer
cjones7@unca.edu
UNC Asheville students expressed their concern about the lack of openness to the press from presidential nominees Hillary Clinton and Donald Trump.
"For both candidates to be closing off their media outlets, I think that's worrying because without openness, it sort of takes away some of their credibility," said Matthew Wilson, freshman new media student at UNCA.
Republican presidential nominee Donald Trump began last year to ban certain news organizations from covering his campaign rallies. Among those organizations that were banned are Univision, BuzzFeed, Politico, The Daily Beast, The Huffington Post and the Des Moines Register.
It has been 275 days since Democratic presidential nominee Hillary Clinton last held a press conference as of Sept. 5. She has held numerous one-on-one interviews.
However, one-on-one interviews and press conferences have significant differences. In interviews, campaigns often control the topics covered, including the interviewer's questions. Press conferences allow for unpredictability and a wider range of questions.
Mary Bolch, a junior creative writing student, said she does not trust either candidate.
"I think Trump is vying for and advertising this totalitarian kind of regime and that scares me because we're supposed to be a democracy," Bolch said. "So I think it's really worrisome that he's banned all of those from covering him. As far as Hillary goes, I also think she's worrisome because in a presidential situation, you can't control everything that's going to happen."
Bolch said presidential nominees should be open to the public.
"I think they should be willing to work with the people and the people's expectations as far as giving information forth because we need to be informed and they should be willing to work with us on that," Bolch said.
Blake Hollar, a sophomore political science student, said Clinton's lack of press conferences indicates her untrustworthiness.
"I'm a pretty liberal guy, but as for Hillary Clinton, I don't trust her. I think she's very corrupt," Hollar said. "The fact that she won't give a press conference says something about her and how honest she is. If she didn't have anything to hide, she would go ahead and give a press conference."
Hollar said presidential candidates should be as transparent as possible.
On Sept. 2, Clinton's lead press secretary Brian Fallon said if Clinton is elected, she will hold press conferences.
"I feel like she's using that as an excuse because she doesn't want people to know things that may or may not get her elected," Hollar said. "If she's not willing to do that until she's president, it's kind of saying she has something to hide."
Throughout the election, each campaign has its own travelling press corps reporting on their respective candidate's day-to-day activities. Trump's press corps currently does not travel with him on the same plane.
The same was true of Clinton until Sept. 5, when her new campaign plane was unveiled and she began to travel with her press corps. This was also the same day she took questions from those reporters while on the plane, effectively ending her streak of 275 days without a press conference.
Trump appears to be easing his stance toward media access as well. His campaign said on Sept. 7 that it will begin approving requests for press credentials from the news organizations he previously banned from covering his rallies.
Wilson said the press ultimately works to inform the public.
"I think the role of the media and the press is to give the general public information that we otherwise wouldn't have had," Wilson said.
Bolch said the media is skewed and it should be unbiased in its coverage.
"I think and unfortunately, I think it's been skewed in this country, that the press is supposed to bring information from government and politics to the people," Bolch said. "Ideally, for me, it would be unbiased and forthcoming. Donald Trump is right about that, I don't want to give him credence for anything, but he's right that the media is skewed. Not what he's saying it's skewed for, but it's a business more than anything."
Hollar said the press is responsible for holding people accountable.
"The role of the press is to inform the public and to hold people accountable for things they do," Hollar said. "If we didn't have the press, you could get away with anything because no one would know about it."