Students respond to Trump's graphic comments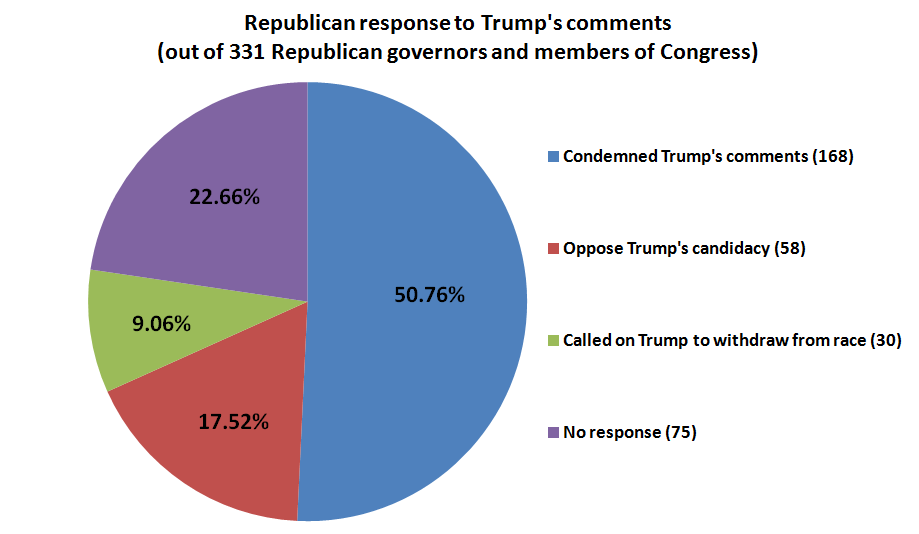 Cody Jones
News Staff Writer
cjones7@unca.edu
After the release of sexually explicit comments made by Republican presidential candidate Donald Trump in 2005, junior sociology student Roan Farb said Trump should be disqualified from the presidential race.
"With the amount of people feeling unsafe after hearing that, I just don't think it's at all right that he is still being allowed to run," Farb said.
On Oct. 7, The Washington Post published a 2005 conversation in which Donald Trump bragged about kissing, groping and attempting to have sex with women.
"I moved on her and I failed. I'll admit it," Trump said in the recording. "I did try and fuck her. She was married."
"I just start kissing them. It's like a magnet. Just kiss. I don't even wait," Trump said. "When you're a star, they let you do it. You can do anything."
"Grab them by the pussy," Trump said. "You can do anything."
Grey LaJoie, a senior creative writing student, said the backlash Trump received seems to suggest he is losing any lead he had against Democratic presidential candidate Hillary Clinton.
"But what's interesting to me about that public response, is that now I know how many people weren't paying attention to him because that's just so standard," LaJoie said. "When I saw that tape, I wasn't shocked. It was totally what I had come to expect from Trump, so I'm glad that the tape surfaced."
However, LaJoie said he is shocked this recording is what finally resulted in an overwhelming public outcry.
"He makes crazy statements almost every single day," LaJoie said. "He says stuff that would force anybody else to resign."
Since The Washington Post's publication, multiple reports describing similar incidents have been released. Two women, Jessica Leeds and Rachel Crooks, told The New York Times they were sexually assaulted by Trump.
Cassandra Searles, who was a contestant in the 2013 Miss USA pageant, said Trump groped her and invited her to his hotel room. Trump owned the Miss USA pageant from 1996 to 2015.
Mindy McGillivray said she was groped by Trump 13 years ago at his Mar-a-Lago resort.
Republican politicians have expressed mixed reactions. Around 160 of the 331 Republican governors and members of Congress have condemned his comments, but they still endorse him and more than two dozen have said he should end his presidential bid entirely. Some withdrew their endorsements while others backpedalled their withdrawn endorsements by saying they will support him in order to keep the Republican Party united.
Farb said he does not understand how anyone can continue to endorse Trump.
"I think a lot of people currently in the Republican Party have eyes on them to see whether they're going to make a move one way or another," Farb said. "I would definitely abandon ship. Between that recording and so many other things he's been caught saying recently, it's just very socially irresponsible."
LaJoie said some Republican politicians are looking out for themselves at this point.
"Most of those guys are probably trying to save their own tails, but some of them I think do have actual integrity and morals," LaJoie said. "Especially the guys who have been denouncing him from the beginning, which makes me happy when I can see the humanity in the opposing side. That gives me some hope."
According to a Reuters/Ipsos poll, one-in-five Republicans say Trump's comments about women disqualify him from the presidency.
Farb found the poll result surprising.
"It's shocking to know that 80 percent of Republicans do not find that as something he should be disqualified for," Farb said. "If Obama had been caught saying that, he absolutely would not have been able to win the presidency."
Jordan Bonner, a junior mechatronics student, said Trump's comments cannot be disqualifying since there is nothing illegal about them.
"Unfortunately, his comments don't violate any laws, just like what they say about Hillary technically doesn't violate any laws," Bonner said. "So there's no legal action to pursue. I don't condone his comments, but I don't think there's any legal basis there. He's not painting himself in a good light at all."
LaJoie said Trump's presidential run has damaged the reputation of the Republican Party.
"It is sort of shattering this ideal that Republicans hold themselves to of being the moral party or the Christian party," LaJoie said. "Trump is definitely ruining that for them."