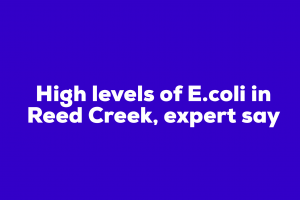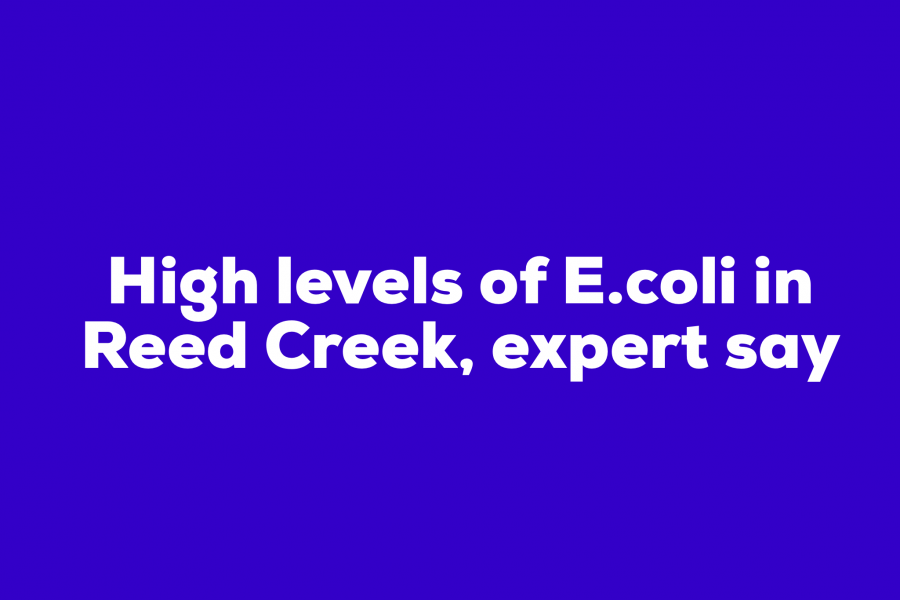 London Newton
News Writer
[email protected]
MountainTrue discovered 510 times the safe level of E. coli in Reed Creek last week, according to the local environmental organization. 
Eric Boyce, senior vice chancellor of student affairs, notified UNC Asheville students via email about a sewage line break reported upstream of Reed Creek, which runs through the  Botanical Gardens at Asheville, on Aug. 22.
"Within the Department of Public Safety we have police emergency management, environmental health and safety and parking. Environmental Health and Safety Officer Kim Kauer looked into it for me," Boyce said.  
According to Ken Stines of the Buncombe County Metropolitan Sewerage District, the BCMSD began investigating the water on Aug 22. after Mountaintrue reported high levels of E. coli in the discolored water. 
Tests of the river in the past week have ranged between 10,000 colonies formed per unit of 100 milliliters of water and 125,000 CFU. Recent rainstorms  which can dilute the levels of CFU make it difficult to pinpoint the levels of E. coli in a specific area. The recent rain could be the reason the levels are so high, said Stines, as runoff from the rain can bring in E. coli from storm drains if residents are not properly disposing of meat and trash. 
"If someone were to go upstream and walk through the creek and stir up all of the contaminates on the bottom it's going to skyrocket," Stines said. 
Jeff Wilcox, associate professor of environmental studies, said Stine's claims are not entirely accurate, especially in the case of Reed Creek, where there aren't many potential sources of E. coli near that wouldn't be man-made. The high levels of E. coli could be a sign of a greater problem, according to Wilcox. 
"The E. coli is an indicator that like 'hey there's a good deal of human waste in this water,' and in this case a whole lot of human waste in this water. So anything else that's in human waste is probably in high concentrations in that water, so don't touch it." said Wilcox. 
According to Wilcox,  any type of medication a person could be taking, any viruses they're carrying, and any other thing that could be flushed down a toilet could be present in Reed Creek if this is a sewage leak. 
"Who knows what viruses are coming down the river in the feces-contaminated water," Wilcox said.
According to Stines, a potential sewage leak could be a result of faulty sewer lines. 
 "Anything built before 1990 was not made to be watertight," Stines said. 
In order to test where the contaminated water is coming from, Stines said BCMSD must dye a sewer line and wait to see if that particular sewer line is showing up in an  area it shouldn't be or in the areas of contaminated water.
"It can be a nightmare trying to find this," Stines said. "It's kind of a needle in a haystack if it's a sewer leak. We haven't confirmed it is a sewer leak, and if it is a sewer leak it could be from an individual sewer line."
The time frame for repairs rests in the discovery of the broken sewer line, according to Stines. 
"We could find it in the next hour, we might not ever find anything," Stines said.