UNCA Board of Trustees kicks off first meeting of the semester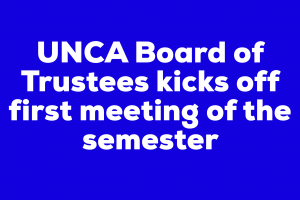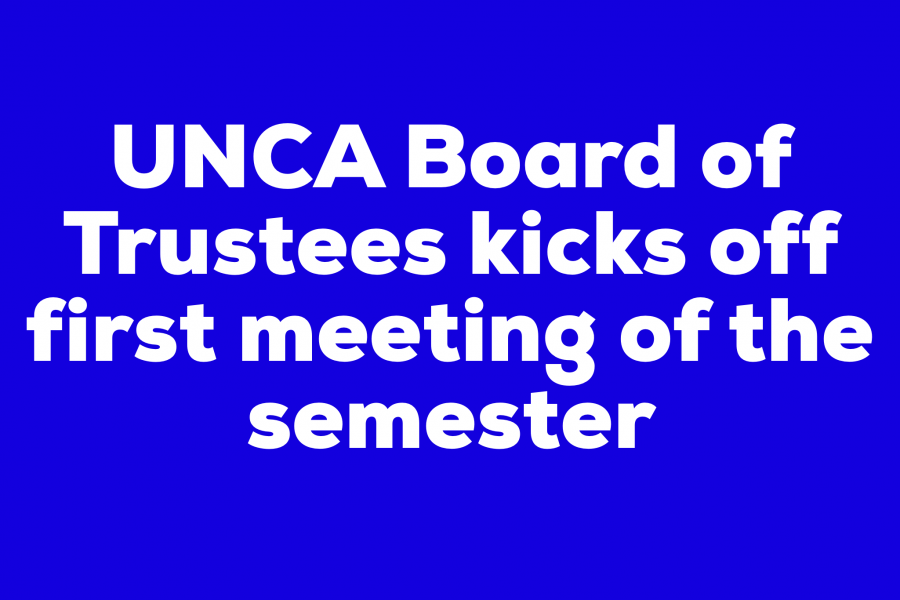 Ezra Maille
Arts & Features Writer
[email protected]
The UNC Asheville Board of Trustees met on Thursday to elect new members and discuss the honorary degree program and the criteria for naming such a degree, followed by a lengthy conference on the campus alcohol policy. 
According to Sarah Broberg, special assistant to the chancellor for communication and marketing, the mission of the board is to further the development of the university within the capacity outlined by the Board of Governors of the UNC system. She said the board is comprised of 13 trustees, eight appointed by the Board of Governors, four appointed by the speaker and president pro tempore and the final member a student, elected annually by the student body. The Board of Trustees meets four times a year. 
"The Board of Trustees advises the Board of Governors on matters pertaining to the university and advises the chancellor concerning management and development of the institution," Broberg said. 
This particular meeting also saw the swearing in of Wilma Sherrill as a returning trustee and Oscar Wong and Peter Heckman as new members. Student Body President and Student Trustee Isaiah Green was also in attendance. Green's father, Maurice "Mo" Green is also a member of the board. 
"The work that I saw Michael Davis and Kimani Anderson do, president and vice president  from last year, inspired me to see how I could take it a step further if I got the chance to become president and have a direct impact on how this university and the UNC system operates," Green said. 
As the only student member of the board, Green said it is his job to see that the needs and desires of the students are expressed and heard. He said he needs to focus on not just the things he would like to see, but what the student body as a whole would like to see. 
"One of my goals was getting the board and the university to divest, at least partially, from fossil fuels," Green said. "We accomplished that in June."
Green said for the future, he would like to see every UNCA student able to feel confident in their ability to get work experience, internships and jobs when they graduate. He said he would like to see this happen through inspiring not only the board but also upper administration to look to who the university partners with. 
"I'm on the board to help all of us have a better and more inclusive experience," Green said.