Extremist groups spread hate speech online, UNCA faculty and students say
Ezra Maille
Arts & Features Writer
[email protected]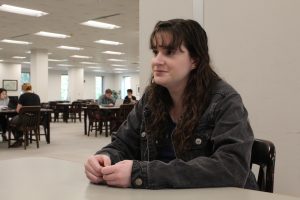 Social media coupled with online forums has become the new instrument of influence for U.S. based extremist groups such as white supremacists. 
Dr. Volker Frank, a professor of sociology at UNC Asheville, said radical and extremist groups in the U.S. have always been around. He said the U.S. system of free speech allows for radical groups to have a voice. 
"On the one hand there are radical groups, on the other hand there's social media," Frank said. "The radical groups are not new. In the U.S., unlike other countries, there is a design to not push radical groups underground."
Frank said a reason why radical groups have gained more attention in recent years is on account of social media. He said prior to the social media age, there was no forum for such groups since news outlets would refuse to print hate speech. 
"It's technological but it is also a way of communicating," Frank said. "In many ways it's an ability to make news yourself."
According to Frank, current radical groups have the advantage of less and less informal checks and balances. He said the more a story is picked up on social media, the truer it becomes. 
"If those groups manage to spread the word, they have a possibility that the fact that it spread implies credibility, implies social support, implies people support," Frank said. "And they can make up horrendous things to catch the attention."
Frank said extremist groups can easily manipulate and exploit social media as a weak system. He said that by doing so, such organizations are then able to create new avenues of communication. 
According to the Los Angeles Times, this is a decentralized strategy employed by white supremacist groups, relying on social media, online forums and private meetings to spread their message. 
"They get the word out to more people. We're living in a time where more and more people have lost faith in the system. With that reality, you may get more people who think we need something new here because what we have doesn't work," Frank said. 
According to Time magazine, since 9/11, white supremacists and similar extremists have been responsible for almost three times as many attacks in the U.S. than Islamic terrorists. Time said that online forums detailing terrorist acts, create a copycat effect where extremists try to outdo each other in terrorism. 
Alayna Graves, a sociology major at UNCA, said many extremist groups use online forums to recruit followers. She said some online platforms allow for all sorts of free speech, including hate speech. 
"It's so easy to find those groups online," Graves said. "They use online forums to target people." 
Graves said many radical groups target the marginalized members of U.S. society. She said these particular people often have low self-esteem and are searching for some sort of membership or community. 
According to ABC News, young males especially are easily influenced by what they discover online. 
"People join these communities because they don't have a sense of community. They find it there and they appreciate that this community puts them in a position of power," Graves said. 
Sarah Judson, an associate professor of history and Africana studies, said the accessibility of the internet allows for unprecedented levels of extremist content online. She said unlike in earlier years, these groups can now reach any member of U.S. society, of any age. 
"Combined with today's political climate, which has really pulled the curtain aside, these groups and their ideas are so much more visible than they used to be," Judson said. 
According to Judson, extremist groups were historically made up of people who felt that their rights were being encroached upon. She said solidarity was created against progressive ideas such as slave liberation and women's suffrage. 
"This era is both progressive and not at the same time," Judson said. "In the recent past we've seen civil rights victories and discrimination undermined by the law. On the other hand we see attacks on those very changes."
Judson said in recent years, U.S. society has seen lots of rollback on previously progressive ideas. She said this rollback allows for radicals, such as white supremacists, to become emboldened. 
"Our present administration supports this. Not since the early twentieth century have we seen the highest public officials supporting hate groups," Judson said.