Melissa Brown
Sports Writer 
[email protected]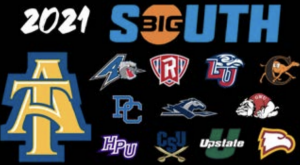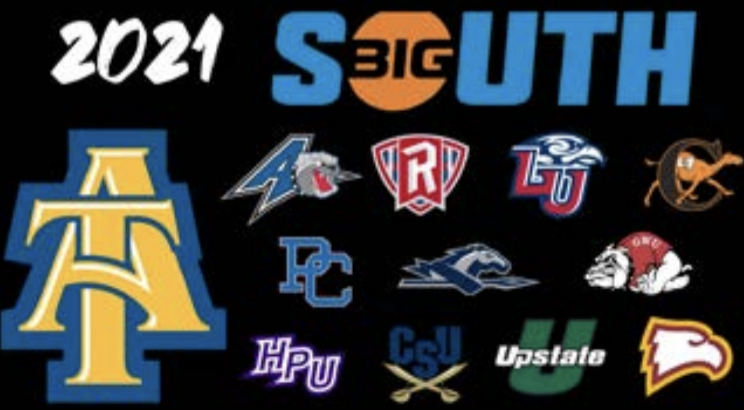 North Carolina Agricultural and Technical State University will become the newest member of the Big South Conference starting July 1, 2021.
The idea formulated for five years during an athletics board meeting. The conference assessment committee did a study and approved the decision on Feb. 4.
"I think it is a really great move not only for our conference and university but also for that institution," said Athletic Director Janet Cone.
UNC Asheville has been a member of the Big South since 1983. With 12 sports teams, the Bulldogs have won a combined total of 29 Big South regular season and conference championships.
A&T is currently a member of the Mid-Eastern Athletic Conference (MEAC) and has been for the past 50 years. With 17 sports teams, the A&T Aggies have won a total of 60 MEAC Championships.
"It will be interesting to see how this transition plays out especially with the alumni donors," said A&T junior Maia Keith.   
MEAC is full of Historically Black Colleges and Universities. A&T plans to continue playing some teams in the MEAC  but moving to the Big South will reduce travel time for games.
"I'm still torn. I've been in the HBCU and Black college football my entire career. Now I'm treading waters I'm not familiar with. So you know change is difficult," said A&T Head Coach Sam Washington.
Some students and staff are concerned with the fact that A&T is moving out of the HBCU community and are wondering how the university is going to protect their traditions and history. 
Athletic Director Earl Hilton spoke on these concerns and expressed a major reason for the decision was based on student-athletes and their experience with traveling for sporting events. Currently, MEAC has 11 members in Maryland, Delaware, Virginia, Florida, North Carolina and the District of Columbia. With North Carolina Central University being the only other team in North Carolina, traveling to games can take an immense amount of time.
During the press conference, Hilton also spoke on giving the athletes other college traditions not only of those seen at HBCUs.
"I was surprised when I heard A&T was joining our conference because I saw them on TV breaking records. I feel like it will help motivate and push us to do even better than we have done before," said sophomore Khadeesha Crumbly.
A&T's Track and Field have not only excelled in their conference but also have athletes such as Randolph Ross who is currently ranked No. 1 in the nation for the 400m dash.
For UNCA and other current  Big South members, this will increase competition and bring on a new rivalry.  This year UNCA track and field took on a new head coach, Danny Williamson, who has already taken the Bulldogs to new heights. More than 10 Top Five times and school records have been broken, the men's team won an indoor meet for the first time and Nick Teta was chosen as the Big South Men's Track Athlete of the week, which hasn't been seen for UNCA since 2013.
"I'm all for it because raising the level of competition makes other schools better in the long run," junior Chloe Lamenzo said. 
A&T also shows excellence across its athletic department with other sports like basketball and football. The men's basketball team earned 16 conference regular season and tournament championships and the football team has been ranked nationally, winning four Black college football national championships and eight MEAC championships. 
"I'm excited about this because they are one of our sister's schools and to drive down to Greensboro is not a long trip," Cone said. "They bring a rich history of success in athletics to this program and they also bring great academics."
As A&T finishes out their membership with MEAC they will begin to transition into the Big South in the Summer of 2021. A&T staff said they hope to continue their relationship with the other members as a part of MEAC.