Lillie Boudreaux
Contributor
[email protected]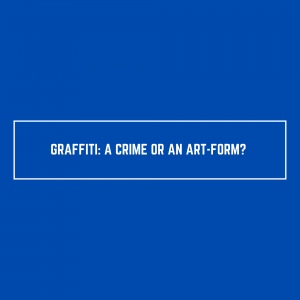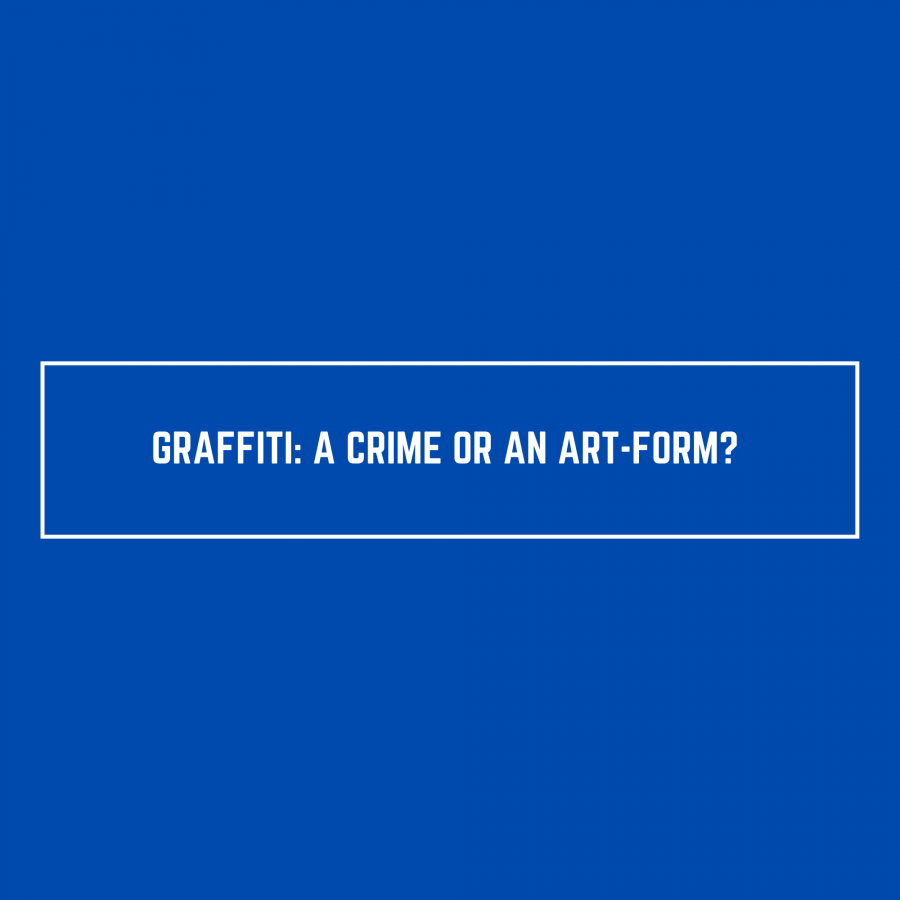 Working on many walls throughout Asheville, specifically in the River Arts District, graffiti artists often clash with the law when creating art pieces. 
"A person can work 9 to 5 in an office and go online and watch millions of people flaunt the best of their experiences and feel small and defeated and wonder why they matter. Most of us deal with this issue and a very small number of us cope by going out at night and writing our names on things. Everything is temporary and that name will eventually be buffed – or at best fade – but that only creates more motivation," said popular Asheville artist Gus Cutty. 
Cutty made a full-time career out of his talents with aerosol paints. Starting at age 13, Cutty filled the streets of Nashville, Tennessee, and Asheville with graffiti. After running into multiple destruction of property charges at 18, his career moved toward more in-depth pieces. 
"I eventually did some gallery shows and after a six-year hiatus made the decision to make it a career at the age of 32. Since then I have worked eight years full-time and have painted all over the country and become a member of several international graffiti crews and built a nice little cult following," Cutty said. 
According to Cutty, graffiti isn't just art. Graffiti is human nature. 
"For as long as people could write on walls they have," Cutty said. "It is a way for people to feel as though their presence matters, to have a voice." 
The graffiti community provides space to heal and grow as a person, Cutty said.
"It's different for everyone but all of us in the culture have known many people who had nothing, often came from terrible childhoods and at times dealt with addiction, that graffiti and the camaraderie of it was the only positive thing they had encountered and in turn, literally saved their lives," Cutty said. "No one has ever successfully eradicated graffiti because in my opinion, it is a part of our nature." 
Cutty paints multiple popular murals across Asheville and collaborates with numerous local businesses to create public art pieces on the sides of their businesses. In 2018, Cutty painted a mural of Dolly Parton on the side of the Beauty Parade salon in West Asheville. The piece gained massive social media popularity and instantly became an iconic tourist spot, according to travel experts. 
The artist recalled throwing up graffiti illegally many times in his past. 
"As a kid, I did it in rebellion and to feel like I was a part of something," he said. "As I grew older, it helped me gain respect and built my self-confidence and as an adult, it's mostly just really fun and an excuse to hang out with friends." 
The artist fully recognizes the legal status of the art form. 
"Graffiti is illegal. It is letter-based, and it is illegal," Cutty said. "And if it's illegal, it is vandalism." 
"There is no legal graffiti," said Christina Hallingse, the public information officer for the Asheville Police Department. "Graffiti, my definition and by Asheville city ordinance, is a violation of the law." 
According to the local ordinances, graffiti is defined as writings, drawings or marks of paint, ink or other like materials on public or private buildings, city right-of-ways or places that are not allowed by the property owner. 
In November, Kurt Zimri Tennant was charged with numerous counts of damage to property after tagging the word "SECS" on 32 Asheville businesses including Moe's Southwest Grill and Five Guys, according to police. 
"Honestly, don't do businesses. It's rude, it's how you're gonna get caught, there are so many other places where it wouldn't be a problem," said Jared Loehr, a manager at Five Guys. 
The Five Guy's property manager cleaned up the tag from the building's back wall, according to management. 
"The Asheville Police Department investigates cases of graffiti vandalism," Hallingse said. "Once a tag has been identified, officers work to determine who is responsible for the tag. Once an individual has been identified they are able to charge the responsible party with each individual area the graffiti has been reported." 
The law classifies applying graffiti to public or private property as a class one misdemeanor and is subject to prosecution for damaging or destroying property. Offenders face a fine and a maximum jail time of 120 days, according to the North Carolina General Assembly. 
One option for graffiti artists to legally create art pieces in Asheville includes the Foundation Wall located at 339 Old Lyman St. in the River Arts District, according to a 2016 press release from the city of Asheville. 
According to city officials, the property owner Brent Starck partners in Foundations Studios LLC. The community art center organized by Modern Wave Art Gallery worked with the Asheville government to produce a set of rules allowing artists to have a legal workspace. 
City officials say signs on the property specify approved buildings, all artists must hold a permission slip from the studio, paint only when permitted from sunrise to sundown and respect specific rules applied to restricted content. Permission slips can be obtained by contacting the Foundation Wall's Facebook page. 
Cutty recommended anyone planning on entering the graffiti world take time to study and learn about the culture. 
"Stay humble and be cool and respectful of the older generation and you will eventually be given advice. There are so many years of paying dues that you cannot skip before even beginning to understand letters and technique so know that about yourself and get to work. There is no substitution for hard work," he said. 
Resources available for artists to learn about graffiti culture include the 1984 book Subway Art by Martha Cooper and Henry Chalfant and the 1983 documentary "Style Wars" which documents the early history and development of New York City graffiti. 
"I recommend drawing every day and painting on boards at home to learn the craft before attempting public walls. Also, be yourself. We have enough people wanting to be famous in 2020, focus on what makes you unique and work from there," Cutty said.