A local band releases their debut album Sweetheart of the Radio
Marian Foster
Arts & Features Writer 
[email protected]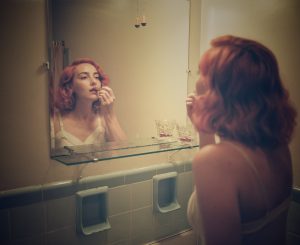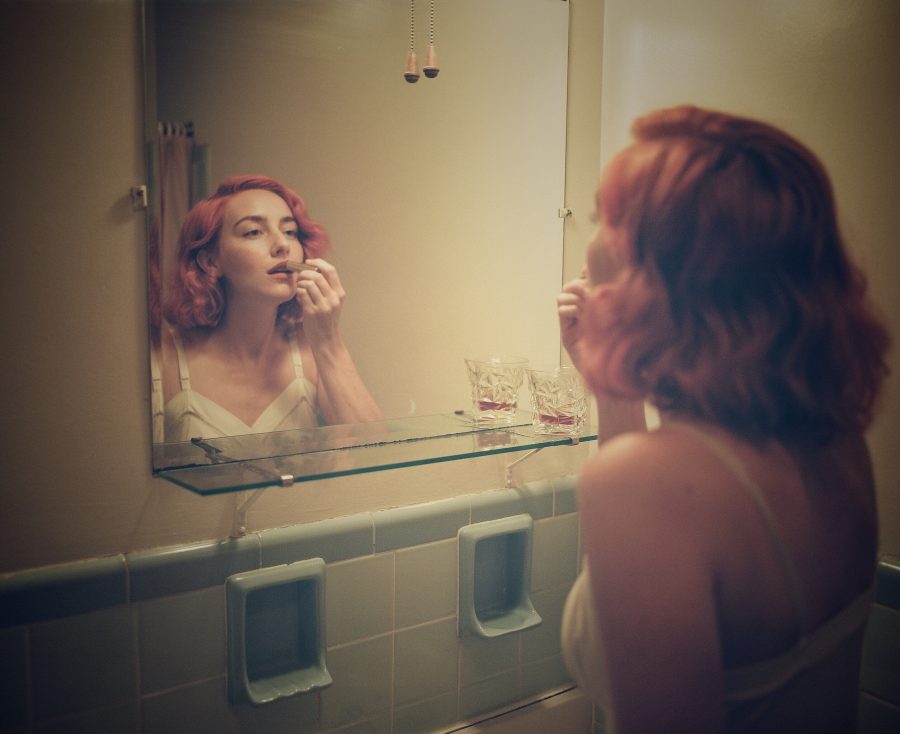 Christy Lynn Band's debut album Sweetheart of the Radio, a soulful mixture of Americana and country, gets inspiration from American Roots music. 
"Sweetheart of the Radio is sort of a play off of The Birds album, Sweetheart of the Rodeo," Christy Lynn said. "I was listening to it one day and I was like 'Man, that'd be a good idea, Sweetheart of the Radio' then I just sort of wrote it down, wrote the whole song and then we did the whole album off of that."
Lynn, Ryan Schilling, Kenan Hopkins and Chris Duggins are the band's main members. Schilling, Lynn's fiance, plays guitar and co-writes the music. Lynn and Schilling played as a duo before forming a full band. Three and a half years ago, the couple added Hopkins on the fiddle and initially played as a trio. 
"I play acoustic and electric guitar," Schilling said. "Christy and I co-write all the songs. Usually she'll come to me with the melody or lyrics and I'll come up with a fitting arrangement."
Additional band members include bass player Duggins and pedal steel player Jackson Delaney. Delaney recorded on the album but does not perform during a lot of the live shows.
Duggins, who has been playing with Christy Lynn Band for a couple of months, saw the trio performing live before joining the band. In awe of the group's classic country vibe, Duggins knew he had to play with the band.
Hopkins, who plays the violin and wrote and recorded all of the violin parts on the records, joined in late 2017 after failing his first audition.
"At the time, two things really drew me in: Christy's vocal style and the fact that they were a duo looking to add fiddle as the third instrument," Hopkins said.
The band's sound is greatly influenced by the music they enjoy. 
"I describe it as a mix of everything we listen to from all the roots music, from 1920s jazz, to classic rock and anything in between," Lynn said. "We like Americana and Country music, anything really roots-based is what we listen to and it's sort of just a mixture of all of that."
The album's lead single, "Checkin In" has a fun and upbeat country rock and roll sound. It was released Feb. 26 and is available on Spotify, Apple Music and other streaming platforms. The music video is available on YouTube. The video was filmed in Brevard at the Sunset Motel, Cardinal Diner and other local businesses.
"It was funny," Lynn said. "Ryan shouted across the house in the morning. I was running late for work, and he said 'checkin in' just making sure I was getting ready because I tend to run late."
Afterward, Lynn ran to the nearest piece of paper and wrote the song within five minutes.
"It was pretty cool because it was inspired by just one thing he said," Lynn said. "Of course, I was late to work because I was writing the song."
Hopkins favorite song on Sweetheart of the Radio is its sixth track, "No Reason Why." Duggins loves playing this song as he finds its melody both simple and impactful.
"It's not the flashiest song for anyone, but it's been one of my very favorites to play for two years now," Hopkins said. "In particular, Christy's vocals are extra amazing. Multiple people have told me they get chills listening to that song."
Lynn said Sweetheart of the Radio is significant to her because the album allowed her to take lead in the music-making  process.
"Something special about this album is Ryan and I have always written together but this is actually the first album that I've sort of stepped to the front of the band," Lynn said. "I've been writing all the melodies and all the lyrics for these songs except for one or two which Ryan wrote." 
"Honey I'm Wrong," the album's eighth track, is Schilling's favorite song on the album.
"It's not because I wrote the lyrics either," Schilling said. "It just connects with both of us very deeply, as I'm sure others might relate with the theme as well."
Inspired by Lynn and Schilling's relationship, "Honey I'm Wrong" is a powerful song to Lynn as well. 
"I'm stubborn, and can have trouble admitting when I'm wrong and letting things go," Lynn said. "Ryan and I went to separate rooms to write 'Honey I'm Wrong.' When finished, we compared lyrics. Two lines into his song and I was in tears. We didn't need to read mine."
Sweetheart of the Radio releases April 3 on all streaming platforms.