UNCA seniors reflect on their final semester amid COVID-19 cancellations
Cailey Mcginn
News Writer
[email protected]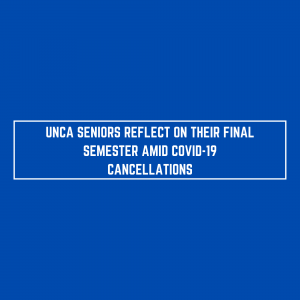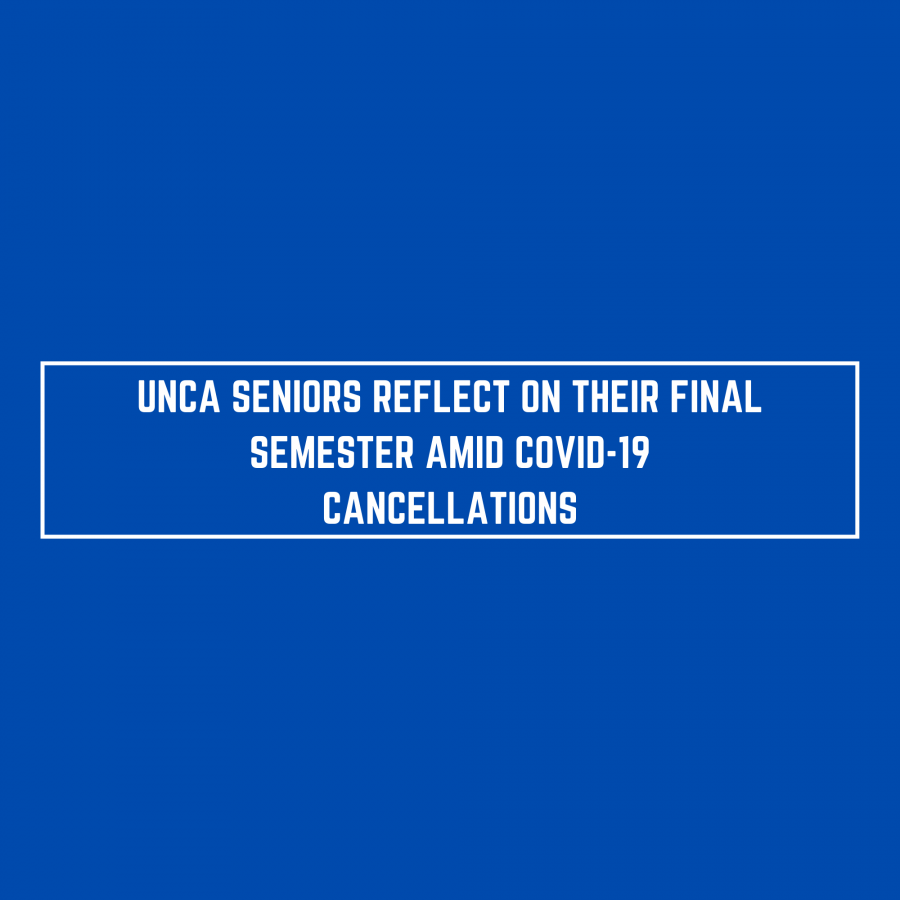 Left with little time to say goodbye to the place they'd called home for the last four years, UNC Asheville seniors grapple with what's left of their final semester amid COVID-19 cancellations.
"I feel like my focus has definitely been turned back outward toward the collective world and away from my own single experience in college, which at times felt very big and scary," said senior mass communication student Jackson Cole.
UNCA's senior staff announced the postponement of commencement and the official transition to online classes for the entirety of spring semester via email on Mar. 20.
Before worries about commencement can set in, some seniors must first adjust to their new lives as online students.
Senior Ez Perry fears for their transition back home. According to Perry, they will spend the rest of the semester in a house where they often feel attacked. Perry said they would rather be in Asheville.
"A city with people that actually care about me and that I, in turn, care about," Perry said.
Perry is concerned for other LGBTQ+ students who may have to return to households where they are not accepted.
"What about the LGBTQ+ kids who are not out or are out and have been met with backlash," Perry said.
Perry also expressed disappointment about missing commencement and lavender graduation, a special commencement ceremony for LGBTQ+ students and their chosen families.
"I'm sad and frustrated and so tired. I was absolutely ecstatic to do LG and celebrate with the people who have become my second family."
Perry is frustrated about the undergraduate research symposium, which transferred online due to the virus. Perry said some people's research may not translate well online.
"Online isn't conducive to some mediums and some students might not have a sufficient way to document them," Perry said.
Like most students, Cole is concerned with his daily routine. He said he has neglected his mental and physical health for the sake of school. Most of the work he does is centered around collaborative film, and he doesn't see a way to complete some collaborative tasks.
Cole said he plans to replace his unhealthy habits with more healthy ones in attempt to ease his transition to school from home.
According to Cole, the whole experience has made the college feel very small. He describes feeling trapped and worried in his own bubble. The stress of maintaining his school schedule along with lingering fears of the virus have made him uneasy.  He is actively trying to cope by eating healthy and having a sound sleeping schedule.
"Practicing self-care is how we can collectively resist Covid-19," Cole said.
Some students went to social media to complain about the clarity and timeliness of the emails provided by the university, stating they either saw the information on news sites or heard via their parents prior to actual correspondence from UNCA.
Sophomore Amber James said she found out about classes and commencement from her mom, a member of the parent administration page before she received an email from the university.
" I found out through my mom that online schooling was being extended through the end of the semester, not the school," James said.
James was frustrated that the administration did not alert the students first.
"I understand that this is the initiative of the parent's admin being on the school board but I felt frustrated that once again my parents were receiving information about my schooling before I did," James said.
Currently, there is no new information regarding the date or circumstances of spring commencement. Check unca.edu for updates.