Cooper Woodard
News Writer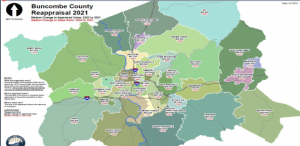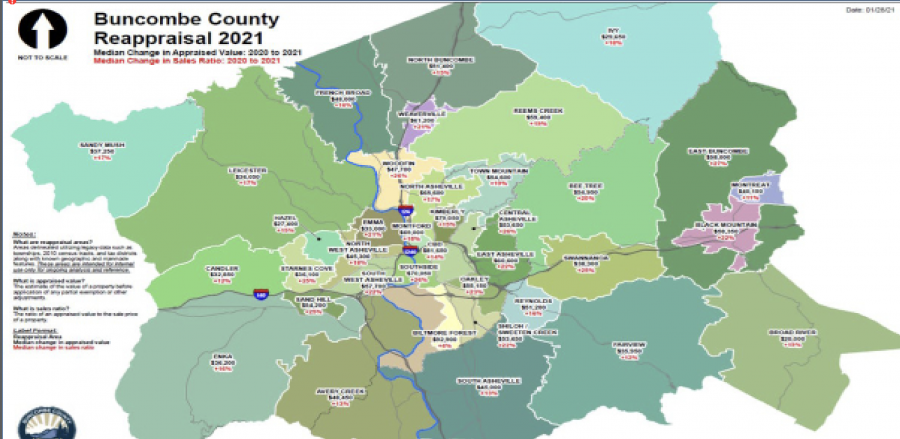 The Asheville housing market has long seen a trend of rising home and property prices. Recently, the high number of individuals and families relocating due to the pandemic has caused an influx in housing prices. Asheville natives and low-income communities are paying the price.
A combination of newly remote jobs and the desirability of the area make Asheville the perfect landing spot for young professionals and families looking for a change of pace. Located in the heart of the Blue Ridge Mountains, Asheville has long been a popular tourist destination. Recognized for breweries and the eclectic art scene, it's a place everyone can find something to enjoy. Our proximity to major metropolitan areas such as Charlotte and Atlanta and our nearby regional airport add to the desirability of Asheville. Recent changes in the landscape of countless industries have created the opportunity for many to come experience a piece of western North Carolina.
"Having my job fully remote really made it possible for me to come here," said Maddy Broad, a 25 year-old healthcare professional. "I've always appreciated the area. The move to telemedicine changed a lot about my job."
As others follow suit, long-term residents of the area are seeing an increase in property taxes and a staggering spike in the median home price. According to Neighborhood Scout, a website that reports on real estate trends and data, the median home value in Asheville is currently $344,136, up 150.19 percent from 2000. This kind of growth is inevitably creating an increasingly unaffordable city for those unable to keep up with rising prices.
Property taxes are set to rise again this summer, due to a state law requiring a county-wide reappraisal at least every eight years. Information released by Buncombe County Tax Assessor claim property owners in the county's historically African-American communities are among those expected to be hardest hit. While his report claims all median home values in the area have risen, some of the area's wealthiest enclaves are receiving a tax decrease. This is part of a nationwide gentrification trend, creating an unsustainable cost-of-living in cities across the country.
The county's highest increases of 26 percent are due to hit the Southside and Miller areas of the county, both Historically African-American communities. The lowest increase of only 4 percent goes to Biltmore Forest, one of the wealthiest regions of the county, with a median home price of 662,106 dollars.
"These increases make it harder and harder to stay here" said Emily Smyth, 26, who was born and raised in Asheville. "It's become unsustainable, and it's driving people who have been here all our lives out. There's constant development happening all around but it's only aimed at drawing in more wealthy people."
Her words reflect the sentiments of countless Asheville natives frustrated with the trends.
Smyth said she and her partner have been exploring the idea of relocating to a more affordable region after the pandemic. She is part of the trend of native Ashevillians relocating to surrounding areas in search for a better quality of life.
"We're looking at going to Hendersonville or somewhere cheaper like that,"she said."People are selling their houses in San Francisco and Seattle and buying up here, we just can't keep up."
Many new migrants come from cities where housing prices are much higher, allowing them to buy much larger homes here for the same price. This represents just one of the factors leading to the cost increases.
Many realtors are capitalizing on the current housing market's lucrative state. Robbie Johnson, a realtor working for part of the year in Asheville, said this year has been unprecedented in terms of people relocating to the area.
"It is just such a desirable area for so many people," Johnson said. "There are only so many houses available, so it creates extremely high prices in Asheville proper. Condos and apartments are becoming the new thing around here."
He also noted that local infrastructure is paying the price for this wave of newcomers, explaining that the majority of new development is currently multi-family units.
The rise of people living in densely populated buildings and communities is making traffic jams and crowding a real issue as well. What used to be a town with only the expected rush hour back ups is now seeing stand still traffic in some southern parts of the city at all times of the day. As more migrants choose apartments and condos for housing, the population will grow increasingly dense and crowded.
Johnson explained that population growth brings perks such as new business opportunities and job expansion, but generally leaves historical neighborhoods gentrified and unaffordable. This is not a problem specific to the area, with cities across the country struggling to maintain a manageable cost of living. As the migration into Asheville and its surrounding areas continues, locals will pay the price. Without the necessary infrastructure investment needed to sustain this development, the city will experience worsening traffic and congestion, and the magic of Asheville will be less accessible.