by: Joanna Woodson – Staff Writer – [email protected]
A movement toward banning firearms picked up support since the tragic shootings at Sandy Hook Elementary School occurred last month, and support for stricter gun laws gained even more traction. As with most American political topics, there is a distinct divide in the nation on what should be done to curb the violence, according to a 2012 Gallup Poll.
"Gun control is government's way of enslaving the populous. Simple as that," said Larry Ohl, an employee of Bear Arms Shooting Range in Brevard. "All it really does is criminalize and put the onus on the legal gun owner. It does nothing to stop crime or criminals."
Since 1990, support for stricter gun control laws has declined, according to the Gallup Poll. Support dipped from 70 percent of Americans all the way to 44 percent throughout the span of 22 years. The poll revealed currently 58 percent of Americans support stricter laws, the highest outpouring of support since 2000.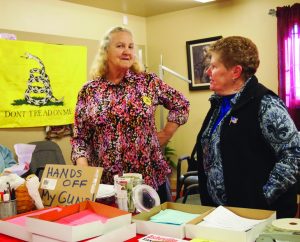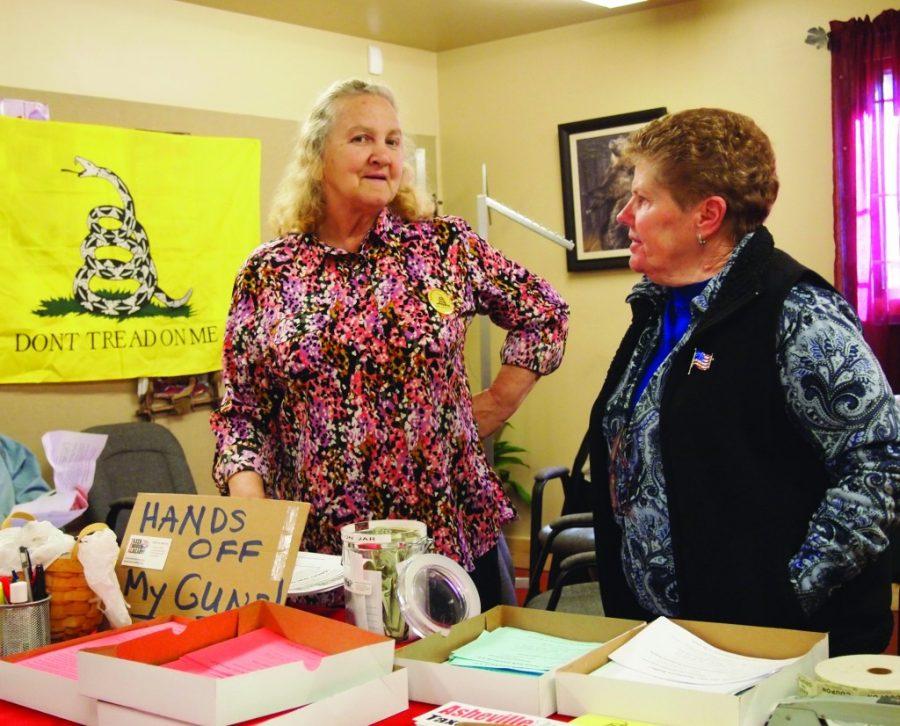 "Seeing as the Constitution was made to be flexible and made to be rewritten as times demanded, I say that it hasn't been reinterpreted or rewritten in a very, very long time. What was then is not what we have now," said Matthew Koppi, a veteran currently enrolled at UNC Asheville.
Koppi said he does not think the government is trying to take away all citizens' rights to guns, because guns are a taxable item. He said the action being taken serves more likely as a political ploy than an actual attempt to further control guns.
This past week, President Obama released 23 executive orders regarding gun control. Among these was a command to develop emergency plans for institutions of higher education. Other commands released include plans to rework the Health Insurance Portability and Accountability Act so there are no legal barriers to prevent relevant information for background checks and requiring the Center for Disease Control to research the causes of gun violence.
"Doesn't that sound a little stupid to you?" Ohl said about the orders. "The causes are pretty obvious. If you look at our society in general, I've seen a marked decline in our society as far as being responsible and polite. We've become a nanny state." Taking away gun-free zones, as well as arming and training teachers and principals answers many of the domestic, gun-related security threats facing our nation, according to Ohl.
"Sandy Hook was a real good eye-opener. They pushed all these kids into one area. Group them all together it makes it very easy to shoot a lot of people in a short amount of time. Ideally, let the kids run loose. It's real hard to hit a moving target," Ohl said.
Others want to take away the gun free zones, but make sure someone is in charge.
Sandy Annis, who attended the gun appreciation day at Bear Arms Shooting Range, is another proponent of the traditional translation of the Second Amendment.
"There are always ways around laws. If they want in your house, they're going to get in. If they want to break into your car, they're going to do it. But you definitely have a right to protect yourself. I think people in the theaters and the schools wish that there was somebody there with a gun," Annis said.
Although a heavy proponent for gun rights, Annis had a tough relationship with guns her entire life. At 8-years-old, she was shot in the head with a BB gun.
"I've been gun-shy, but I decided come out today. I've shot a couple of guns before, but not in 20 years," she said.
Annis said the only reason she does not keep guns in her home is because there are too many accidents that could happen with her six children. Her husband, Tim, said he would be okay with a locked case.
The National Rifle Association made clear the grievances they have with Obama's 23 orders and his decision to commit to fighting for gun control. They voiced their opinions through an advertisement that reportedly upset Democrats and Republicans alike because the ad appeared to target the president's children.
Tim Annis said he thinks the NRA was just pointing out the Obamas see the necessity to protect their own, so he wonders why not for everyone else.
"Restriction of arms is one of the reasons people fled Europe. That's why I think a lot of these concerned citizens see that you start restricting in one area, especially the right to protect yourself and the right to bear arms, we see that restriction then across the Constitution. And that is a concern," Tim Annis said.