Captivating Asheville: Peering Behind the Lens
For many decades Asheville has honed a unique and transformative spot for up and coming photographers. 
Many photographers, like the famous George Masa of the industrial revolution, moved to Asheville in 1915 and was captivated by the transcendent energy Asheville provides. 
"Masa was committed to his craft. That inspires me," said Paul Bonesteel, a filmmaker who developed a documentary on the life and work of George Masa. 
The filmmaker said their passion for telling stories not yet told inspires their work.Through this inspiration, the documentarian launched into Masa's documentary from 2000-2003.
"The most exciting information was that we were able to confirm that a surviving family member in Japan (a brother) heard about Masa's life and accomplishments after Masa's death. We also discovered that Masa was (for a time during WW1) suspicioned to be a spy," Bonesteel said. 
Bonesteel said when times are tough they think about Masa's adventures within Asheville's mountain ranges, and are encouraged to create their own journey as well. 
"He was a very unique person, with many many talents. He had a passion for his art and service to others that was inspiring," Bonesteel said. 
Almost a century after Masa's work was developed, Asheville artists and historians remain inspired by his life. 
"Friends helped me learn photography, and I landed my first job in the field when I was a student at UNC Asheville working in the Learning Resource Center," said Peggy Gardner, an employee in the Buncombe County Special Collections. 
Gardner said they had a full time job working with Ewart Ball photographic collection. Gardner said they grew interested in historical photographic methods and archival collections here.
The former photography professor said they later went on to work at Warren Wilson, UNC Asheville and Mars Hill College within the photography departments. 
"Photography has been a focus of all my work," Gardner said. 
The photography expert said about 20 years ago, the Buncombe County Special Collections started to recognize Masa's work through his attention to detail, encapsulation in film and the artistic nature of his images. 
"We also saw he had a special way of numbering his negatives, so we started looking through the collection to identify his work," Garder said. 
One day while working, Gardner said a woman came in with a scrapbook composed of roughly twenty images of Masa's work.
"She wasn't from Asheville, and had no idea of their significance," the photographer said. "What a celebration we had that day." 
Widening the shot through the UNCA experience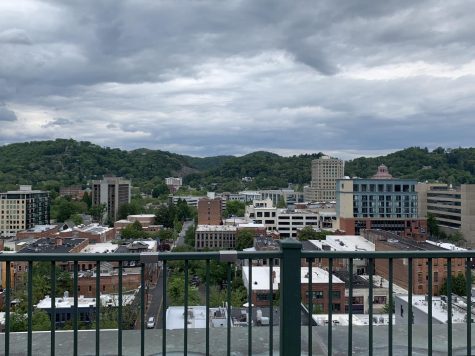 Many UNC Asheville alumni, students and residents enjoy capturing Asheville's essence with their cameras. 
"I almost always know I've gotten 'the shot' the moment I click the shutter before ever seeing the final image," said Asheville photographer Adrian Etheridge. 
Etheridge said they have a concentration in weddings, sports and small business branding photography within the city of Asheville.
"As a child, I loved writing and telling stories," Etheridge said. "At age 10, my mom found one of her old film cameras, gifting it to me thinking this could be another tool to add to my storytelling arsenal." 
The photographer said the new discovery gave them an outlet to illustrate stories visually. 
When Etheridge started the tenth grade, they began studying the technical side of photography and utilizing a darkroom. 
Etheridge then ventured forward, studying the art of photography at UNCA and graduating with a bachelor's  degree in Art in 2015. 
According to the Census Bureau, the city of Asheville has exactly half the population with a Bachelor's degree or higher, making Etheridge's achievements even more notable and impressive. 
Etheridge said one of their biggest influences in photography is Gordon Parks, a 1940's activist and cameraman who played a vital role in the progression of documentary photojournalism. 
The UNCA graduate said Parks' "The Atmosphere of Crime" photo essay was the piece that first caught their eye through his high contrast and warm, toned energy. 
Etheridge said the photo essay pushed them in a direction to utilize their business for good and photograph a diverse range of people and families across all identities, race and wealth spectrums.
"Highlighting and celebrating diversity is the first step toward making any real societal change," Etheridge said. 
The city of Asheville's white population exceeds 80% according to the U.S. Census Bureau, thus imploring the need to celebrate diversity and inclusion. 
Etheridge said their goal as a photographer is not just to make great images that remind themselves of their beauty and strength, but allow them see it for themselves through the photographing experience. 
Etheridge said their photography is closely tied to Asheville, with their first job as an official university sports photographer, opportunities like internships, the community research scholar program and undergraduate research programs. 
The photographer said they completed the community research program at UNCA in 2015, developing a curriculum for teaching semester-long darkroom photography to middle and high schoolers. 
"The breadth and variety of beautiful backdrops gives Asheville its real allure for photography," Etheridge said. 
The UNCA graduate has worked in the Jackson Building downtown for the past three years. Etheridge said the 1920's architecture and industrial framework is one of their current favorite locations for photoshoots. 
"We have no shortage of incredible views where even if hundreds of photographers use the exact same location for their sessions, every one still looks as beautiful," Etheridge said. 
The Asheville photographer said they have a passion for portrait photography, and finding stories to share through their encapture. 
"Portrait photography is primarily about listening," Etheridge said. "Listening to their insecurities and triumphs in order to frame them in a way which celebrates both."
Etheridge said growing up they were never without a camera, and their photography journey has grown vastly since living in Asheville.. 
"Great images for me are always a combination of interesting or beautiful light highlighting a moment," Etheridge said.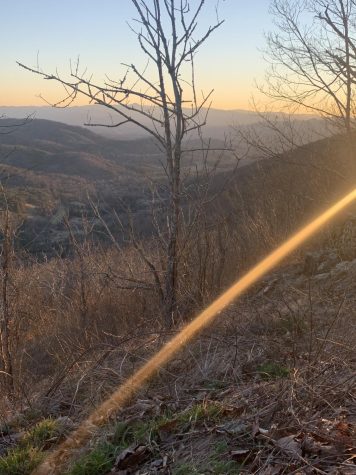 "To grow as a photographer you have to change how you look at things a bit," said Adam Sorgi, a UNCA student studying management. 
Sorgi said he first immersed himself in the craft through his older brother's photography. 
"He would take photos for fun sometimes, and my mom was really proud of it," the management student said. "She got four of his photos of a lake and framed them in our dining room. I would see them every day, and it made me want to be like him." 
Sorgi said when they take photos they enjoy keeping it simple and focusing on the quality of the image. 
"I try to get the image to be as sharp as possible to capture every detail of the person," the photographer said. 
Sorgi said they take a different approach as well, concentrating on the total context of the frame. 
"I took a photo of a fast ride at the mountain state fair," said the UNCA student. "Everything in the image was still except the ride which was full of motion blur showing you how fast it was moving." 
Sorgi said in the photography world, there are many jokes about the positions and stunts to go through in order to get the perfect shot. 
"You may look strange in the process of taking a photo, but it's often worth it to get the final result," Sorgi said.