UNCA, the City of Asheville and local nonprofits fight against food insecurity
Kenny Dukes, Asheville native and president of the Feeding the Homeless Club at UNC Asheville, grew up surrounded by individuals struggling with food insecurity in the community. He created the club as a way to get people into the philanthropic spirit.
As an active member in the community, both on and off campus, Dukes sees the food insecurity Asheville faces. 
"You can't grow up in Asheville without knowing about the homeless issue, it's extremely pervasive," Dukes said. "It's impossible not to notice it."
Since last year, the homeless population in Asheville increased by roughly 100 people, Dukes said. His experiences working with disenfranchised members of the community has given him a new appreciation for food.
According to Dukes, last year, the club distributed more than $4,000 worth of food to Asheville's homeless community.
"It's about making a small impact in someone's day, or it could be a big impact to them, depending on the situation they are in," Dukes said.
In addition to student run organizations, the UNCA Office of Sustainability combats food insecurity and access to nutritious food as well. 
Jacqueline Hamstead, interim co-director of sustainability and an environmental specialist at UNCA, said it is estimated that in Buncombe county, over 57,000 tons of food goes to waste every year. 
According to data gathered by the Southeastern University Consortium on Hunger, Poverty and Nutrition, Buncombe County has a food insecurity rate of 14% and 21.8% of children live in food insecure homes.
"So yes, there's definitely a problem," Hamstead said.
UNCA's student run gardens donate to local nonprofits like Bounty and Soul and MANNA Food Bank.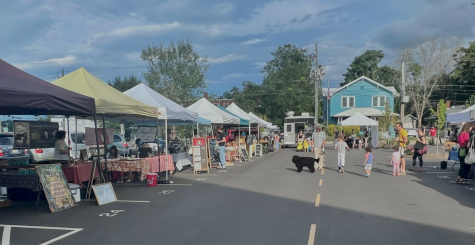 "Coordinating efforts with all of these different groups doing awesome things in Asheville and everybody taking personal responsibility are two good action items," Hamstead said.
In addition, the edible garden outside of the Sam Miller Complex on UNCA's campus, which is accessible to the public, boasts a wide variety of fresh food for the community. 
"We have asparagus, mulberries, persimmons, arctic kiwis, apples, pears, all different kinds of herbs, tomatoes, peppers and watermelons," Hamstead said. "Everything growing outside of that building is for anybody on campus to just go and take for their personal consumption."
The problem with food insecurity does not solely lie on campus. 
According to Kiera Bulan, sustainability coordinator for the city of Asheville, the problem appears to be systemic. Food exists as part of a much larger issue in terms of access to land and resources that allows for opportunity, choice and agency in food access.
Bulan started her career in agriculture and now works for the city facilitating alternate land use, public and private partnership opportunities, and the exchange of knowledge and information around food growing practices.
Bulan's work in Asheville centers around community gardens and opportunities for people to grow their own food. According to Bulan, a really important piece of the puzzle around food access and sovereignty lies with community involvement.
"It's very baseline, people need calories to live," Bulan said. "There is an important role for the redistribution of food resources in our community."
In addition to calories, Bulan said the nutritional value of food is a factor to consider. Often, nutritious foods and fresh foods are one and the same. To provide access to fresh foods, factors like shelf life and higher values need to be considered. 
"Thinking about ongoing access to fresh and nutritious foods starts to give us a bigger picture of food insecurity not just being about calories," Bulan said. "True food sovereignty and self direction is being able to choose what kind of food you get, how you get it and where you get it." 
According to Bulan, farm workers continue to be exploited and their wages are underpaid for their resources. From the farm owner all the way to the farm labor force, there is ongoing disenfranchisement due to a number of factors, but not the least being that even though food prices are inaccessible to many households, it still does not reflect the true cost of growing food.
"That's our thread related to land scarcity and land preservation for agricultural purposes," Bulan said.
Land continues to be very highly valued. According to Bulan, consuming local produce helps to keep local farmers on the land, in viable careers and to be able to maintain their production.
"If we lose that piece of the puzzle, then all of our food is coming from non regional, non sustainable farms." Bulan said. "Then the hill is even steeper to climb."
According to Hamstead, supporting a local food economy is another way of establishing food equity and food security. 
Bulan said that organizations, such as the Appalachian Sustainable Agriculture Project, are working to better value the time and effort that farmers expend growing in a way that better reflects the true cost of real food in our community.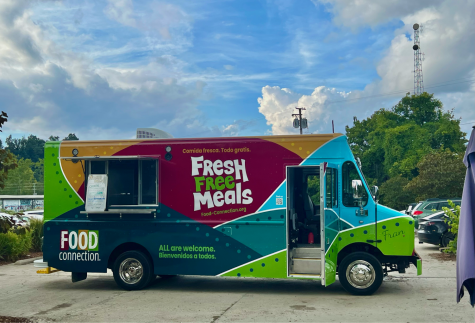 "There is a real need for nonprofit organizations to step into that intermediary space between producers and the public in order to support producers to stay on their farms and grow food for the community," Bulan said.
According to Bulan, the Asheville city government has the power to make, remove or alter policies that are inhibiting activity.
"We're leaning in as hard as we can," Bulan said. "One of our primary roles as local government is to help remove barriers as identified by people."
There is still a partnership required in order to do that well.
"We have to understand what is or isn't working through people in order to fix it, but that doesn't mean we're going to turn on a dime and be able to fix it," Bulan said.
According to Bulan, this is one of the most actionable items within the city's Food Policy Action Plan. In addition to working in partnership with nonprofit groups, the city government is continuously trying to find ways to be able to grow more food within the city.
"We try to establish one new community garden a year based in areas and neighborhoods where a need has been expressed while trying to make it accessible to people," Bulan said.
Not everybody wants to or can grow their own food in terms of time, resources and mobility. 
"Just because the neighbors in one neighborhood are ready to go on a community garden doesn't mean that there is parkland nearby for such a thing," Bulan said. "There are a million reasons why more access to grow your own food is not going to be the magic bullet that turns around our food security." 
Both the city of Asheville and UNCA strive to continue moving sustainable land use and policy in a direction better suited to support people who want to grow at its most tangible. In turn, supporting disenfranchised community members in accessing nutritious food that is grown locally.
"Everybody eats," Bulan said. "Food is a literal place for people to come to the table."
Leave a Comment