Top-seeded Bulldogs prepare for 2023 Big South conference tournament
The UNC Asheville men's basketball team is looking for their first NCAA tournament bid in seven seasons as they travel to Charlotte to play in the 2023 Hercules Tires Big South Basketball Championship.

The tournament is back at the Bojangles Coliseum for the second consecutive year and games will be played from March 1 through March 5.  
"I was really impressed with how the league put the tournament on last year and the attention to detail they had. I think all the coaches across the board were really pleased with it. It's a fun tournament. It has a March Madness feel to it which I think our guys deserve," said men's basketball head coach Mike Morrell.
The Bulldogs finished 16-2 in conference play, which crowned them as regular season champions and the No. 1 seed in this year's conference tournament. This was their best conference record since the 2011-2012 season. 
"I felt like some of the disappointment we had last year gave us some understanding of the discipline it takes to win at a high level. I thought going to the CBI last year and winning a game was huge because it allowed our guys to feel what it's like to win a game in March, which is really hard to do," Morrell said. 
In last year's tournament, No. 5 seeded UNCA was upset by the No. 12 seeded Charleston Southern with a putback layup at the buzzer. The Bulldogs are set to play the winner of the tournament's first game between Charleston Southern and High Point, giving the possibility of a potential rematch.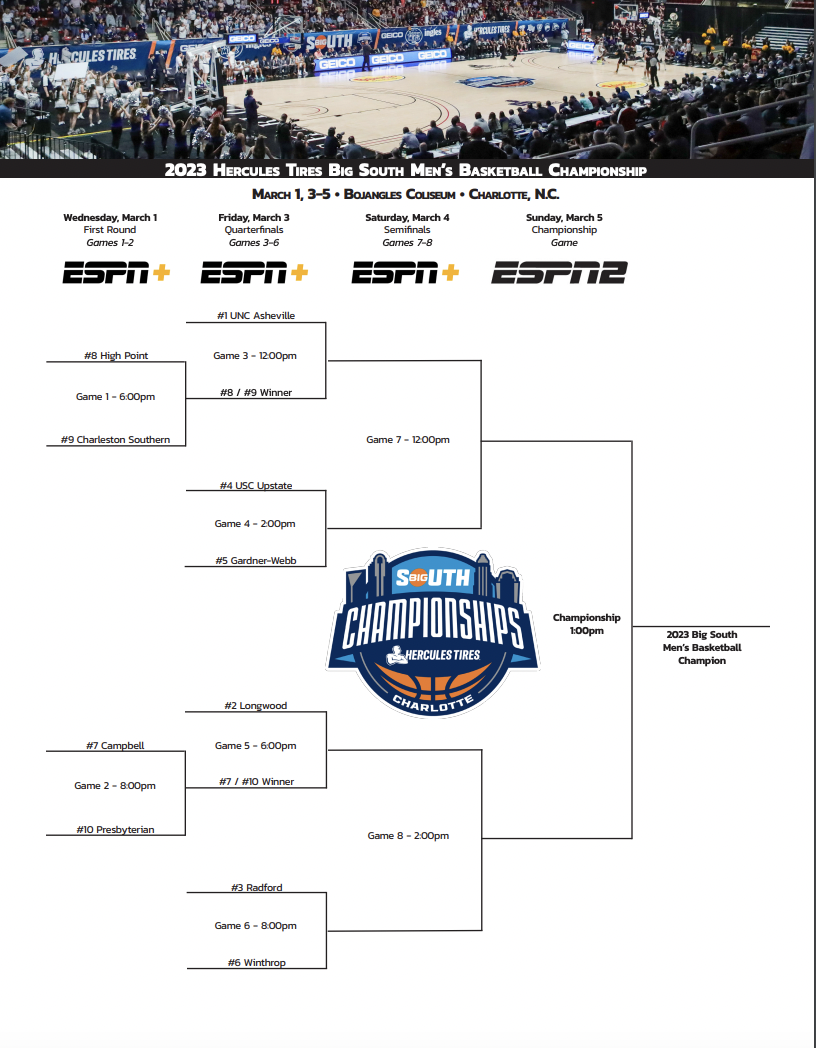 "We're going to need to come into the tournament locked in and focused on no matter who it is we play in the first round. That's the thing about March, you're going to get everybody's best shot, so regardless of last year's outcome or  potential match-ups this time around, the only thing that matters is we've prepared the right way and we're ready to execute the game plan against our opponent that day," said junior guard Fletcher Abee.
According to DraftKings Sportsbook, UNCA currently has the second best odds (+260)  to win the tournament. Additionally, many bracketology analysts such as Joe Lunardi and Jerry Palm predict the Bulldogs to win it. 
"We have been rolling all season and went through conference with little to no issues. Plus, we have experienced players and a lot of talent," said junior forward Nick McMullen.
Asheville's first game will be on Friday at 12:00 p.m. and will be streamed live on ESPN+.