The 50th anniversary of UNCA's cold case murder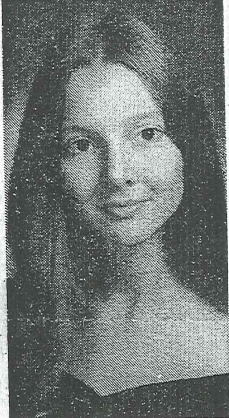 Today marks the 50th anniversary of the only murder UNC Asheville's campus has ever seen. 
Her name was Virginia Olson. She was murdered on April 15, 1973. 
Her case? Still cold and unsolved. 
As of April 17, 1973, a detective from the Asheville Police Department is cited in the Charlotte News as having submitted items referred to as 'some material' to the N.C. state lab for testing. 
Today, ADP Captain Joe Silberman said DNA was not used in law enforcement in 1973 and while the medical examiner's office did perform some level of inquiry concerning Olson's case it was not what would be considered a Sexual Assault Evidence Collection Kit. 
"We can confirm a rape occurred. There was no way they could have predicted that the scene was covered with invisible clues, which is a pity, it would have been a game changer," Silberman said. 
Retired APD detective, Kevin Taylor, had something slightly different to say in 2017. 
"There was a lot of evidence collected in this case," said Taylor, as previously reported by Blue Banner Managing Editor Emily Henderson. "Remarkably for 1973 and we've still got it all in evidence."
Silberman said the way evidence was prepared and stored changed drastically after the advent of DNA and with possibilities of touch DNA it continues to change.
With these advancements in DNA analysis and increasing use of genetic databases, hope would seem to remain for the resolution of Olson's homicide case.
However, the changes in DNA testing spill over into how it is processed, according to Silberman. 
"Sometimes we have to make choices to either search for fingerprints or DNA," he said. 
Silberman said they occasionally reach out to labs about genetic testing concerning persisting evidence. 
"Especially for those that test multiple / diluted samples, there are times when the victim's sample size can overwhelm potential offender samples," the captain said.
However, he said Virginia Olson's case is not one they would consider doing this for because "certain criteria does not make this practical."
Although APD is weighed down with unsolved cases, Olson's story continues to stick out in people's minds because she was truly an innocent victim, Taylor said in 2017. 
Silberman said they now have new technologies they can utilize such as In-house Ballistics, DNA, Unmanned Airel Vehicles, 3D scanning, narcotics testing, alternate light sources and a variety of other ways. 
"Our Forensics unit trains at the University of Tennessee's National Forensic Academy and our Chief has made a commitment to keep APD on the bleeding edge of crime-fighting technology, especially those related to forensic investigations," he said. 
While there is no clear answer on where Olson's rape kit is, what might be done with it and who could have killed her, it is important we continue to remember her name. 
Virginia Olson. April 15, 1973. May we never forget. 
Previous reporting done by Emily Henderson and Austin Campbell contributed to this article.