Fashion is an art form for expressing one's uniqueness in daily life. UNC Asheville students showcase their creativity and embrace their individuality with their sense of fashion on campus. 
---
Kiara Douglas, a UNCA senior majoring in mass communication, decided to showcase her love for the cowboy style by rocking her red cowboy boots, bandana and a bolo. She paired the accessories with a knit top, a black skirt and some ripped tights. 
"My red cowboy boots are like my tried and true, so I know they'll make any outfit at least a little better," Douglas said. "I'm very susceptible to trends, so when the cowboy aesthetic came in, that's sort of where all this came from."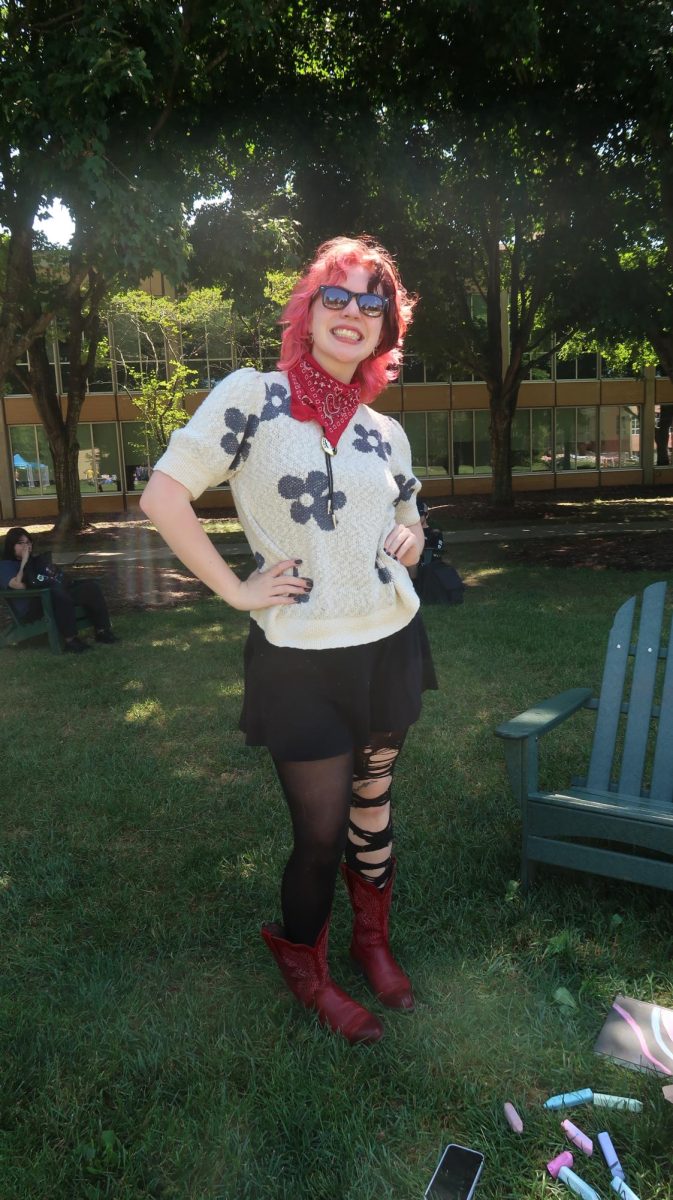 ---
Jason Miller, a junior studying psychology, decided to go with a more casual look, with a graphic tee, shorts and some black converse. 
"I woke up this morning and I was like, I wanna wear this shirt, so I put it on. I was like, it's gonna be hot today, gotta wear shorts. The shoes, little beat up converse situation because yesterday it rained, and I don't wanna get my nice shoes dirty," Miller said. "These days I'm just dressing for comfort."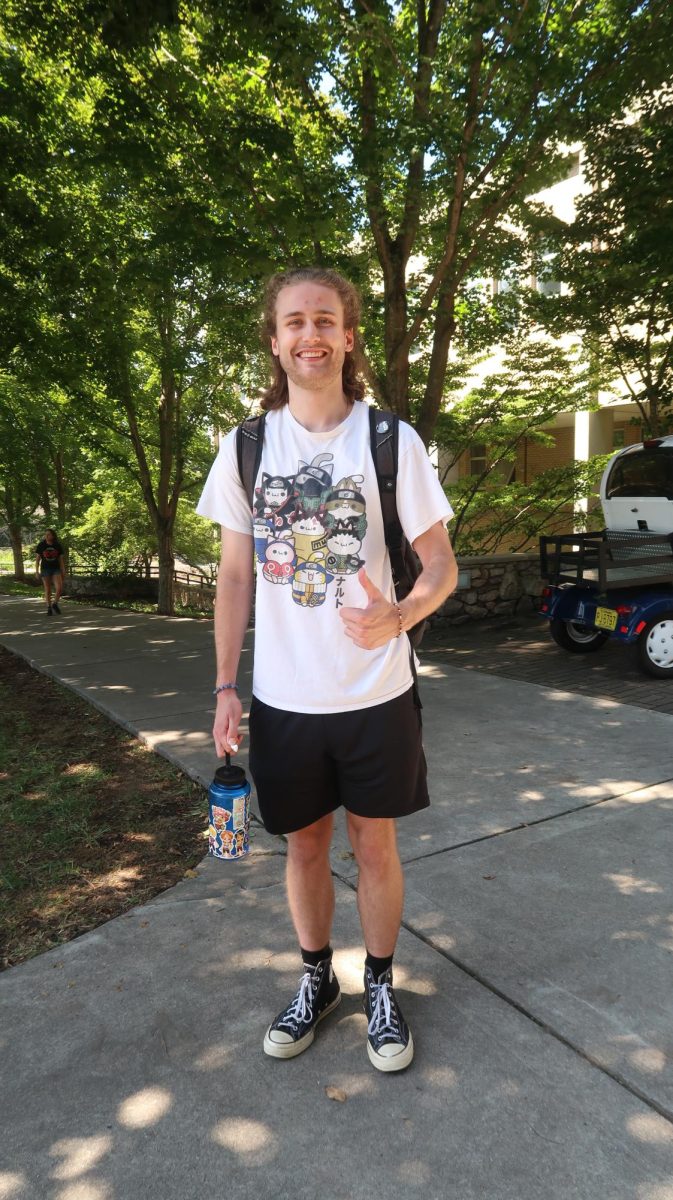 ---
Freshman Mia Kontometros, aspiring to major in music, went with a more unique outfit. She wore a mesh, cream skirt, paired with a matching corset top. She accessorized with some gold jewelry. 
"I got inspiration from a music video from an artist called Chungha, for her song "PLAY." I'm filming a dance cover for it so that's why I chose it," Kontometros said. "I've always had a passion for fashion and I have so many overflowing ideas, so my style varies quite a lot."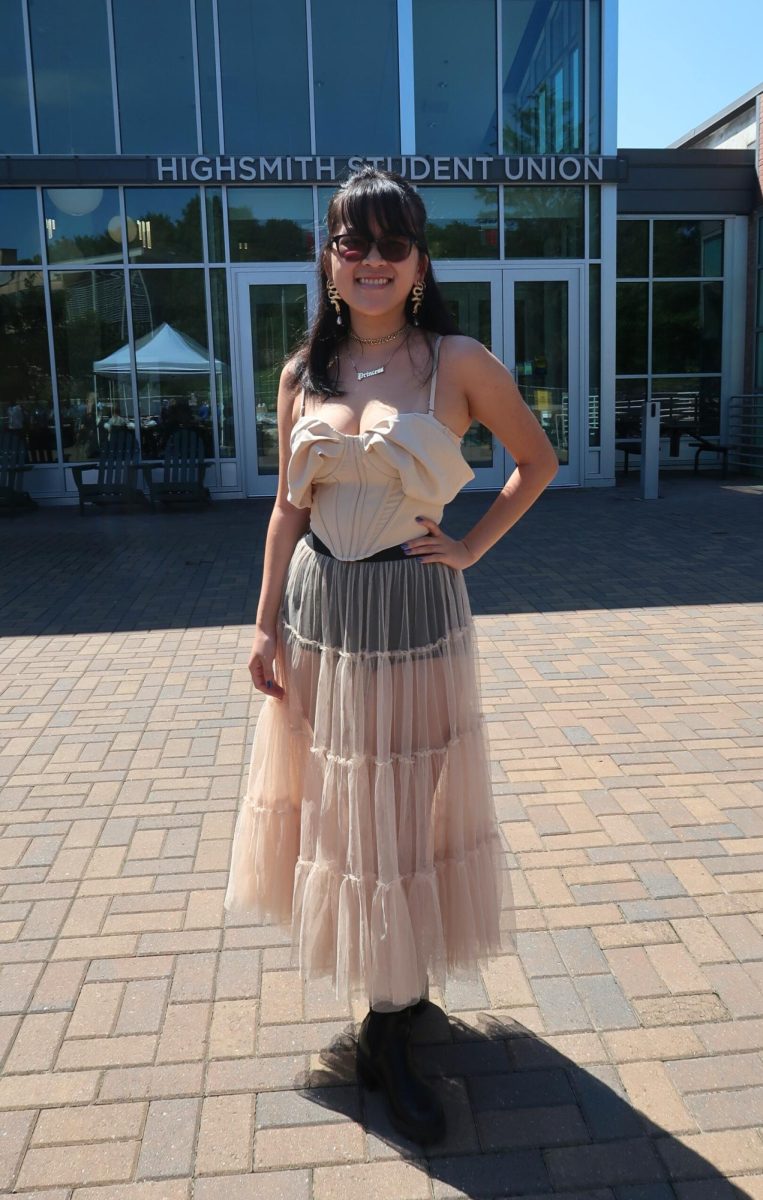 ---
Garrison Lawrence, a sophomore majoring in psychology sported a chic look. She dressed in a black maxi skirt, paired with a white tank top and Adidas shoes. She accessorized with a scarf, a black hat and some chunky jewelry. 
"Usually when I first start my outfits I start with something very basic, and then just use a lot of accessories to elevate the outfit. I began with a black skirt and a tank top and then just found random things to make it something," Lawrence said. "Sometimes I wake up and I'm feeling very casual, or some days I wake up feeling very tomboy or girly, and then I'll pick out an outfit of how I'm feeling."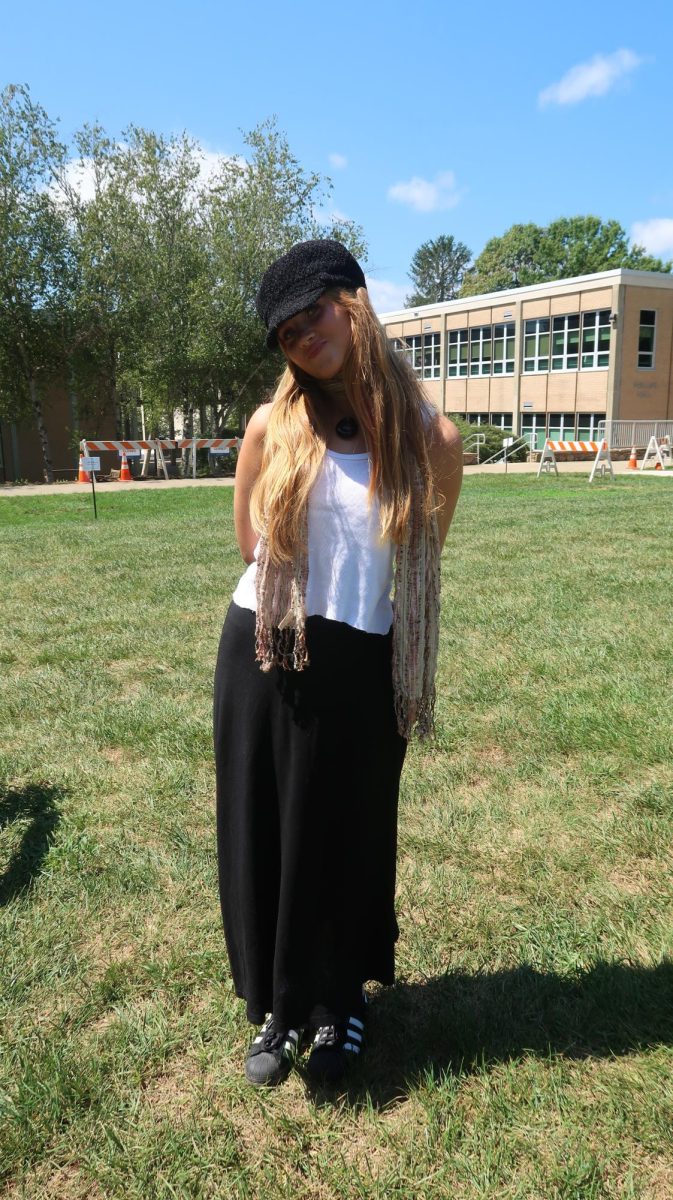 ---
Clara Lampkin, a senior studying music, went with a 'cottagecore-esque' look. She wore a denim midi skirt, paired with a black top and a sheer cardigan, and some mary-jane style shoes. 
"There's a lot of people in my classes that I'm friends with that I really love how they dress and I love how they look. When I started meeting these people I just wanted to dress cool like them," Lampkin said. "I like to seem like I'm a nice person, so I try to dress in a way that it seems like I am approachable."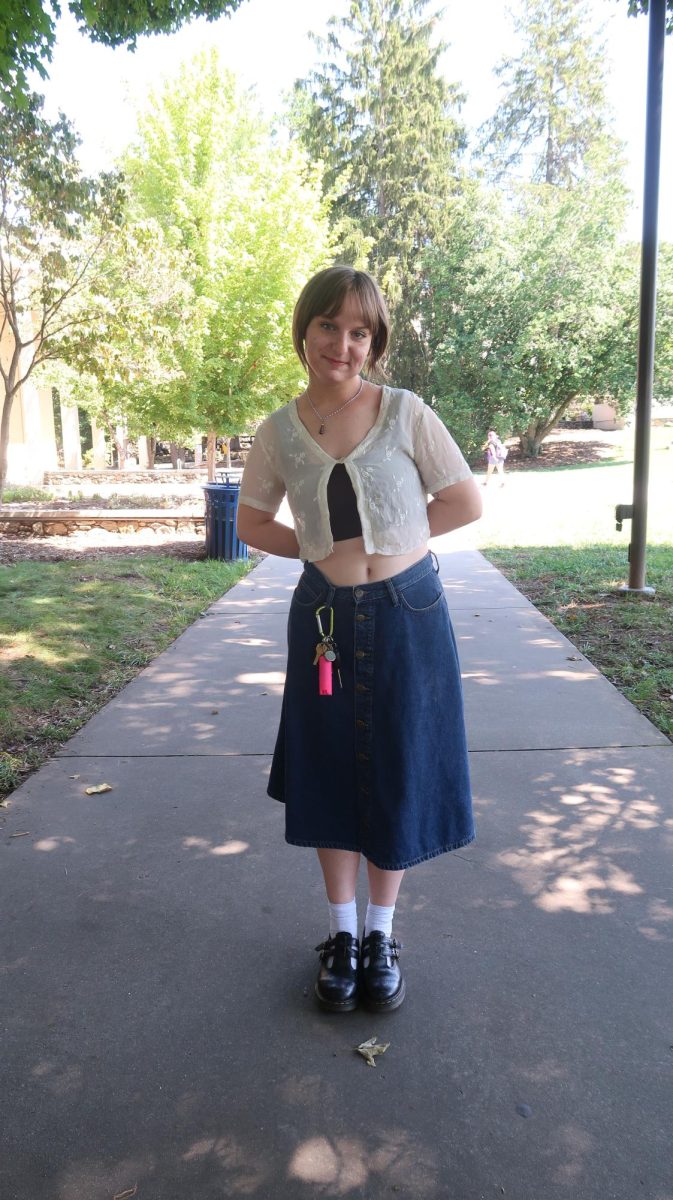 ---