Students spread love at Peace Day
By Amanda Cline – [email protected] – Staff Writer | Sept. 24, 2014 |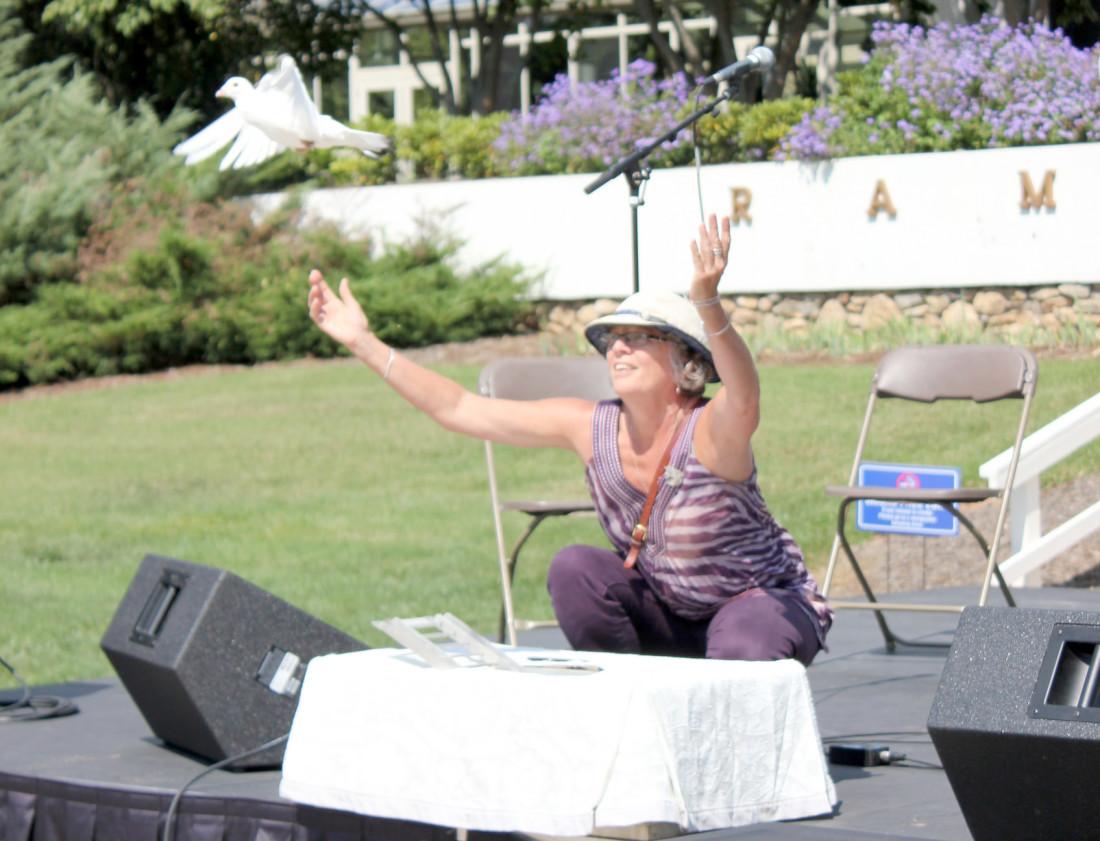 As the foliage changes colors and the city transitions into the fall season, the local community gathered for a celebration on the UNC Asheville quad for Peace Day.
"Peace isn't really an option. It's something that we find in ourselves and share it with others," said Julia Gaunt, owner of Asheville White Dove Releases.
International Day of Peace is held worldwide every year on Sept. 21.
The sound of African drums could easily be heard drifting into nearby tents as festivalgoers lounged on pillows and sipped tea.
As people strolled barefoot through the grass, artwork hung on display to catch the eyes of attendees.
"It's a good chance to show artwork and the event itself sounded really fun so why not come and participate," said Katie Wersel, a sophomore at UNCA.
Local artists worked in different mediums such as clay, sand and paint. A demonstration on a loom provided a glimpse into Appalachian heritage, while a sand mandala showed heritage from the East.
"I mostly do large scale abstract paintings," said Kelly Olshan, a UNCA studio art student.
When she's not painting, Olshan said she keeps a busy life on campus.
"I'm president of Art Front, the designated visual arts club on campus. We're here to do some outreach and also to potentially recruit some new members," Olshan said.
A circus-like theme carried across the quad as jugglers performed their tricks and brave souls attempted to walk across tight ropes. Word of a grand and rare spectacle circulated as people gathered around Ramsey Library to watch the release of white doves.
"I like to think (the doves) absolutely uplift spirits and celebrate lives. There's a beauty in releasing a flock of doves in that the flock represents all of us – people of this world, our communities, our families, our tribes," Gaunt said.
White doves are a traditional symbol of peace, hope, love and faith, Gaunt said.
"Notice when I release the doves and they go in the sky, they will all circle around. There's a very interesting thing that often happens. One dove goes astray," Gaunt said.
Before the release, a gathered sense of unity and peace in the community occurred as Gaunt explained the doves' routine.
"There's an amazing thing – the doves will come back around and take that one dove back in," Gaunt said. "We need to embrace one another and when one of us goes astray, take that hand and help them."