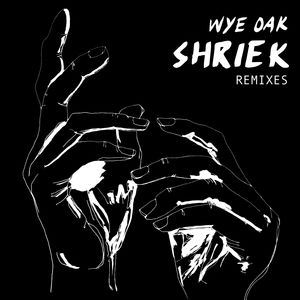 Review by Joann Johnson, contributor
The American indie rock duo Wye Oak has taken the East Coast by storm.
Based out of Baltimore, the duo is made up of Jenn Wasner, lead vocalist, guitarist and recently bassist, and Andy Stack, who plays keyboard and drums. Their music cannot be fully defined or put into one boxed genre, but is rather a mix of many different styles. Their albums Civilian and Shriek have a dream pop and alternative rock vibe, but the July release of Shriek Remixes provides techno, upbeat versions of their lower-key originals. The remix album includes feature guests such as DJ Keith, Matmos, DJ Daylight, Moss of Aura/ Future Island and Drew Swinburne.
The original of  "Glory" starts out with heavy breathing and a strong drum intro followed by Wasner's entrancing lyrics and voice. The new version begins with the keyboard heard later in the original during the chorus, then slowly introduces looped sounds along with heavy breathing, which then leads up to the voice of DJ Sweaty instead. Wasner's voice is added in along with DJ Sweaty's for the chorus. The masculine voice adds a new twist on the song, and the looped keyboard and bass gives it more of a pop-techno feel.
The remixed version of the song "Shriek," featuring DJ Daylight, has a completely new, darker sound and is almost unrecognizable as the dubbed beats and faster pace bass along with loops create a new piece of art. This song could be played in any club and thoroughly enjoyed by many.
"Despicable Animal" almost has a nostalgic '80s feel as Moss of Aura/ Future Islands add background beats. Wasner's airy, naturally unique voice still shines through the added layers, and Stack's consistent drum and keyboard keep the rhythm of the song the same.
Overall, the new Shriek Remixes displays Wye Oak's amazing indie rock originals in a whole new light by turning each piece into dubbed techno dreamy pop that still has indie rock undertones. The five drastically different songs provide a new perspective on the older versions.