Buck Bowman
Contributor
[email protected]
The UNC Asheville chapter of the Student Veterans of America met on campus two weeks ago to find solutions for communication failures within their ranks. The officers gave out mission details, and the group adjourned — not to prepare for war, but to make it to their next classes on time.
"We're already fighting an uphill battle, being veterans at a public liberal arts campus," said Andrew Scott, a former Marine. "We are a growing student organization, and it's always difficult, especially as veterans at this campus. We get a lot of crap, whether it be in class, or passive-aggressive bullshit with the administration."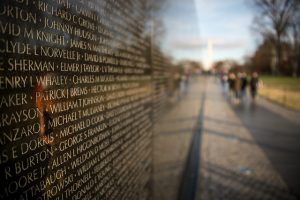 Veteran students in SVA chapters across the country depend on the initiative for support, funding, and advocacy.
"The Veteran's Alliance was small and kind of dying out. Last year, me and Mike, we told the old leaders that we wanted to get more involved, and ended up sort of taking the reigns. Last semester, we became a Student Veterans of America chapter, and we've just been trying to build back up," said Ryan Crostic, a junior at UNC Asheville and former Navy corpsman.
Just before his four-year contract with the Navy ended, Crostic was deployed to the Gulf of Oman.
"That camaraderie that we had in my little shop there for those nine months was the most brotherly feeling I've ever had," Crostic said. "It's weird coming from that type of close group to a school where everything is unstructured. You don't know anybody, you're in a new place; it was just kind of a new weird experience."
The SVA's primary initiative is to provide veterans who chose to pursue higher education after their service with a resource and support system. 
"It's mostly just a place for us to get together, but the SVA has all sorts of scholarships, and it's a good place to meet potential employers," Crostic said.
Marine Cpl. Karl Hill and Army Spc. Sal Kopanski have only months left on their enlistment contracts. Childhood friends and North Carolina natives, they have discussed college careers and are both looking to UNCA as an option.
Chad Seger, former Marine, said his experiences were worth waiting to attend college.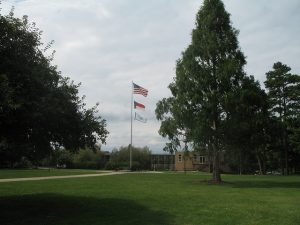 "I was 17, wanted to be a man, I couldn't afford to go to school and I wanted to travel the world. I got to do all those things, and I get to go to school now. I have no regrets, none," Seger said.
Soldiers from all branches of the military funnel into the system as a means of bolstering themselves for their next four-year engagement.
"I feel like I've always been a serious student, but as far as [my service] improving my study skills, I would say my cramming skills, those have definitely improved," said Kenzie Martin, a member of a Marine expeditionary unit. "I mean, after studying surface warfare and air warfare all in seven months, oh my god, I can learn anything in seven months."
William Jackson, a sophomore former Navy crewman, worked with South Korean forces to observe and record North Korean missile launches.
"That's another reason to join something that you have some kind of association with, because they get you," Jackson said. "A lot of students on campus, they're not going to relate to the experiences I have, and the only thing I could relate to them with was high school, and that was years ago."
Jackson said it is important to find other people who understand where you have been and what you have gone through, especially after being in a such an intense group like the Navy.