Frisbros show promise in this upcoming season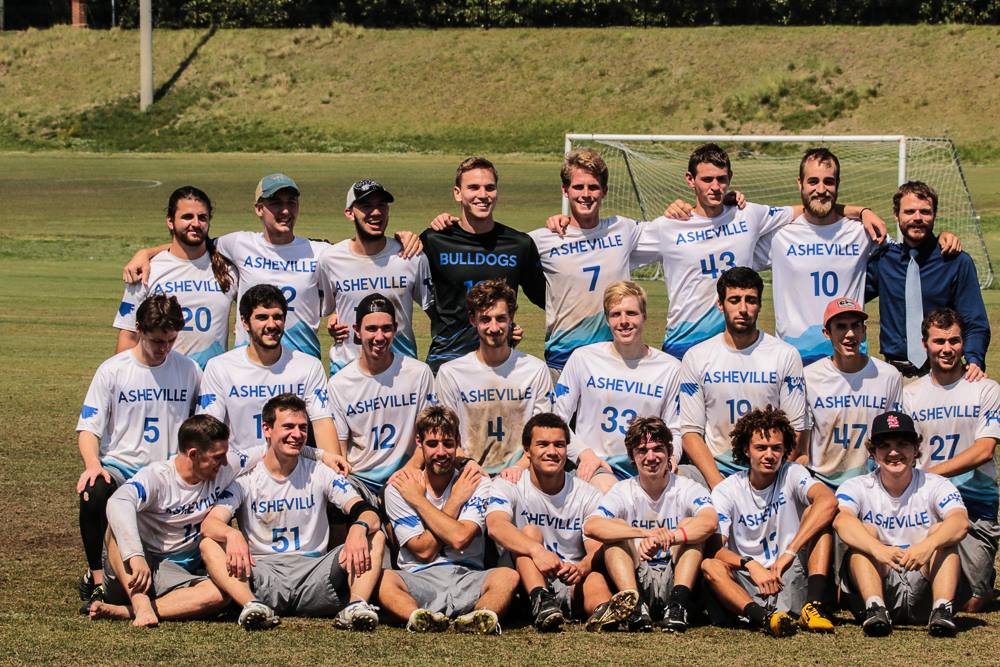 Cassidy Fowler
Sports Staff Writer
[email protected]
UNC Asheville's Men's Ultimate Frisbee Club Team went to the D-III National Championship Tournament last year and have high hopes for this upcoming season.
"We've got some big shoes to fill," said senior environmental science student John Ernst, "but I think the team can pull it off again this year."
Ernst, a "frisbro" since starting a team at Moraine Valley Community College, said the first thing he did once he transferred to UNC Asheville was find the ultimate frisbee team.
Senior French and history student and captain of the team, Chad Gerber, has a similar love of the sport, but did not from the start.
"An acquaintance noticed that I was tall and athletic and said 'you should come play ultimate,'" Gerber said. "I said 'isn't that a joke sport?' with the impression that it would be like frisbee golf. Once I was there I met Kyle Silva, our current coach, who was a player at the time. He drove me to where I am now."
Unlike his teammates, 19-year-old player Parker Maupin came across the team by chance.
"I didn't join the team until about a month after practice started. I played soccer in high school, but ultimate was completely new to me," Maupin said. "Luckily, my background in sports helped me pick up on some skills quickly. But, I'm still learning."
Maupin said he was throwing a frisbee on the quad when he was invited to a practice that would allow him to meet his teammates.
"I would definitely say we're more than just a team," said Maupin, "we're like brothers."
Gerber, the Bulldog team captain, said the new players show promise and build  hope for success in this year's season, despite the loss of some key senior players last year.
Both Ernst and Maupin said one missing key player is Hugo Sowder, a 2016 UNCA alumnus.
"Nobody lived the 'disc life' as hard as Hugo," said Maupin. "He loved frisbee more than anything in life and even though he's gone and now we have a lot of fresh players, they're showing talent. I think it'll be a good year."
All three men said they have lost five key players, but currently have 14 new recruits to assist in bringing the Bulldogs to nationals again.
"We're going to be a new team this year," said Ernst. "I think the change could take us to the top. We have big shoes to fill, but I think instead of filling them, this year we're just trying on a new pair.