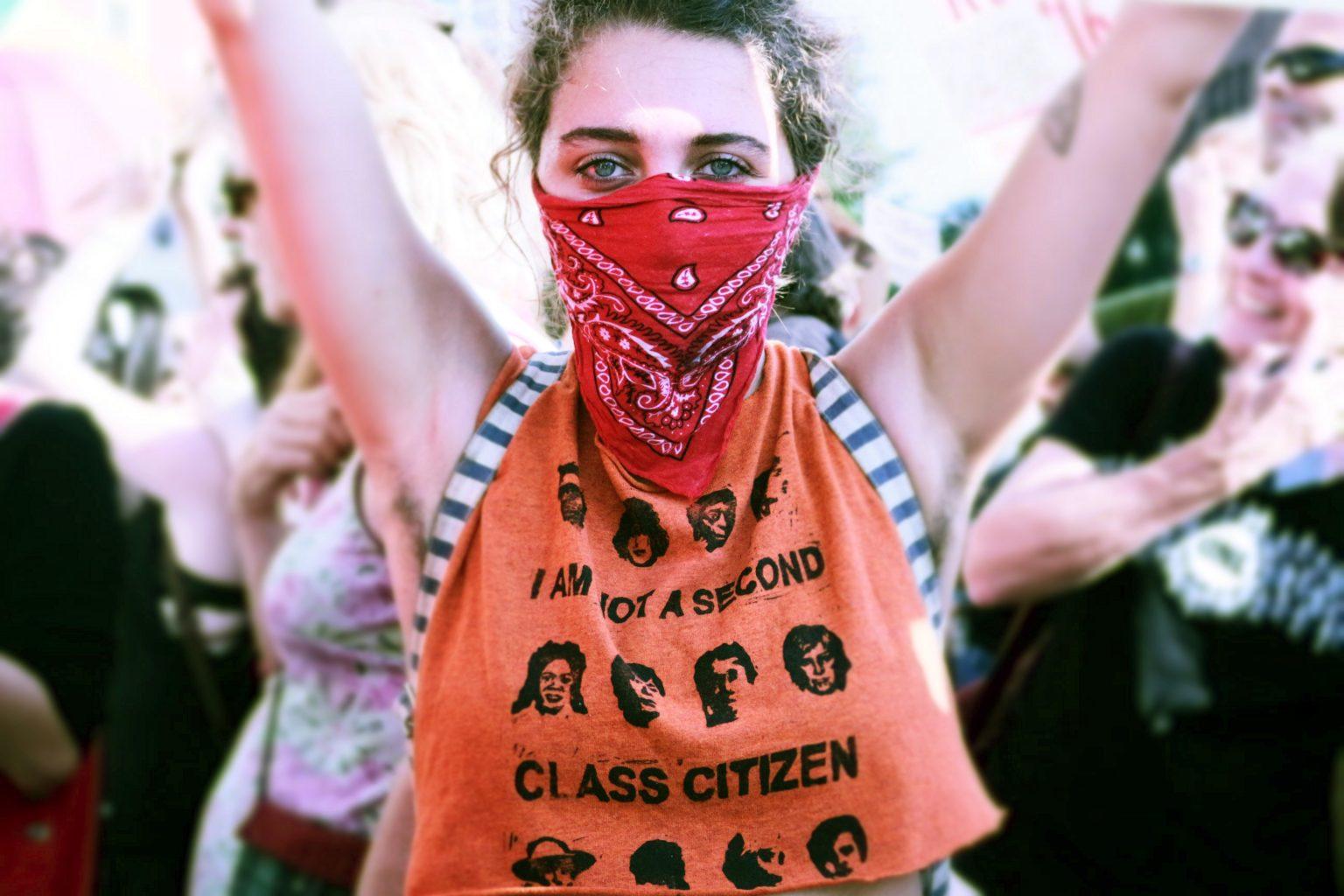 Catherine Pigg
A&F Staff Writer
[email protected]

Republican Presidential nominee Donald Trump held a rally in Asheville Sept. 12, drawing ire from many local residents.
"It makes me kind of sick and I also just wonder why he picked to come here because it's so obvious that we're a little blue island. I think he probably did it to create a lot of tension," said Jennifer Murphy, a middle-aged Asheville resident.
Murphy wore a Mad Hatter puppet costume with the words "Love Trumps Hate" on her hat in protest of the Trump rally, while handing out chocolate to the people around her.
"I thought, well he needs to be something light and fun, bring a little light into this intense conflict so I thought fairy wings, chocolate, bubbles. That's why I brought him here," Murphy said.
Street vendors selling Trump gear set up near parking decks and streets near the U.S. Cellular Center.
"I'm selling T-shirts and yard signs and hats and buttons and pins and supporting the Trump Rally," said Vachery Hopkins, a resident of Greensboro.
Hopkins said he followed the Trump campaign from Florida and planned to travel to Ohio for the next Trump campaign event.
"He got good issues, plus his business is pretty good for me too, you know. I'm keeping it honest with you," Hopkins said.
Hundreds of protesters surrounded the Trump rally. Some raising  up middle fingers while others were chanting, "love trumps hate" to those entering the building.
UNC Asheville students Sarah McClure and Miranda Bucher protested outside the rally holding up signs stating, "hate won't make us great" and "dump Trump."
"I feel like this rally doesn't really fit Asheville. Like why here?" Bucher said.
A narrow aisle was cleared by police in a crowd of protesters to allow residents to enter the center. Supporters decked out in Trump T-shirts and hats heckled at the protesters, sparking shouts of anger in response. Some supporters looked down at the ground while trying to enter the center while others laughed and jeered at protesters.
No umbrellas, outside food or any suspicious elements allowed inside, according to the events security. Seats were filling up, a police officer at every entryway of the center.
Seats were filled by mostly middle-aged and elderly white residents. The floor was open to anyone as long as they were fine with standing throughout the entire event.
"If anybody is unfit, them people in the white house, the Clintons and Obama. They are the freaking cartel," said Robin Sawyer, a middle-aged Trump supporter.
Sawyer wears a crown as well as a sash reading, "Vote Trump." She stood on the floor near the stage where Trump would soon speak.
"I watch Fox News because they are the only channel that will give him a halfway decent chance," Sawyer said. "He's really got it in his hands, he got it in his hands okay. Because people like me, I worked all my life and I just got through going through three years of chemo okay. And I'm ashamed, I'm ashamed to be on disability. I want to work."
Sawyer expresses a dislike for Hillary, deeming her unfit compared to Trump.
"She's as crooked as a blanket-blank now, they're all crooked. But see, Trump is playing it smart. Those people who make those billions they want to jump and they want Trump to say how high. But Trump, he's going to tell them jump and they'll say how high. That's what it is," Sawyer said.
Cheers erupt from the crowd when Trump enters the stage. He smiles, waves then takes the stand addressing the crowd. He's quick to quote Clinton's words against his supporters when she called them "deplorable."
Trump welcomes a group of people onto the stage who each state how they are not deplorable, each introduce themselves by their occupations rather than their names.
Later into the event Trump discusses his immigration policy.
"We're going to build a wall," Trump said.
A chant breaks out among the stands with supporters shouting, "build that wall!"
"And who is going to pay for it?" Trump asked.
Almost immediately the crowd shouted, "Mexico!"
"One hundred percent. One hundred percent. They may not know it yet, but they're paying for the wall," Trump said.
To which the crowd erupted in cheers while they chanted, "build that wall!"
Midway into the rally, a group of protesters were attacked by a Trump supporter hitting and slapping the individuals. Police escorted protesters out, while allowing the Trump supporter to remain throughout the event.
The protesters raise their middle fingers in the air as they are escorted out of the event. A young woman wearing a black head wrap, who had nothing to do with the altercation, was also forcibly removed from the event.
The crowd cheered as this took place, singing part of "Goodbye" by the band Steam as the protesters were removed.
"The dishonest media will not report that. They say we're bad people, they're not going to report that," Trump said in response.
Multiple incidents of Trump supporters reacting violently to supporters happened throughout the event.
As the audience began to leave the U.S. Cellular Center, the huge crowd of protestors greeted them with shouts and chants condemning Trump.
Trump supporters began shouting insults at the crowd of protesters. One man wearing a Trump shirt shouted, "take a shower you dirty hippies!"
Many protesters held their signs high, some chanting, "love trumps hate!"
Others in the crowd held up their middle fingers while shouting, "Fuck Donald Trump!"
Some Trump supporters began to instigate an argument with protesters, laughing while shouting insults to the crowd.
"Is there any place to be that's more fun than a Trump rally?" Trump said.