Charles Heard
Sports Editor
[email protected]
Two UNC Asheville women's soccer players capped off their college careers with an impassioned victory over Winthrop University on Wednesday.

"It was a heartfelt night because it was the last time that I stepped on to Greenwood Field to play with my teammates who had become more than teammates," said Bulldogs forward Bethany Spano, a senior psychology student. "They've been my family for five years, so taking the field, I was filled with a mix of emotions."
Team captain Paige Trent, a senior, said she too had heavy feelings coming into Senior Day.
"It's hard accepting that your career is coming to an end," Trent said. "But our team is so supportive and did their best to send us out on a high note and I can't thank them enough for that."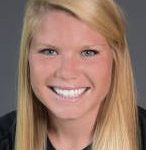 Bulldogs attacking midfielder Courtney Naber, a junior psychology student, scored the only goal of the match in minute 57. Naber scored a free kick from just outside the 18 yard box which the goalie initially blocked, but fumbled into the goal. She said besides its necessity for the win, it was important to her to provide for the seniors.
"All I was thinking to myself was, 'Don't hit it over and keep it on frame,'" Naber said. "We really needed that win, and I'm really happy we won it for our seniors."
Even with so much time in the game remaining after her goal, Naber said she was sure it was the winner.
"I was really excited when it went in because we really needed a goal and once we scored I knew we'd be fine," Naber said. "I was confident in our team to hold them off."
Spano said she appreciated the extra effort from her teammates even though the finality of this match didn't affect her game.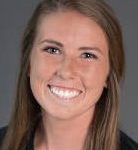 "Being the last game didn't really impact the way I played," Spano said. "I just focused on the energy that the team was providing and focused on giving everything I had for the team."
Assistant Coach Mike Skelton said he was very pleased with the team's performance.
"We did good work pressing Winthrop all over the field and forcing turnovers, which allowed us to keep possession and attack," Skelton said. "The players did a great job of managing the game and the clock and keeping them from creating dangerous opportunities after we had the lead."
The Bulldogs looked dominant throughout the entire game. Their ball movement was accurate, the defense made great stops and tackles and the Bulldogs even had a couple of skillful jukes which drew emphatic approval from the crowd.
Skelton said their next opponent, Liberty University, is historically a top team in the conference.
"Ideally, we'd like to go there and walk out with a win," Skelton said. "But we'll be happy if we can continue playing good soccer and have a positive outing to move forward into the conference playoffs with momentum."