Trump's final debate performance disturbs students
Cody Jones
News Staff Writer
[email protected]
After the final presidential debate, some students expressed concerns about Republican presidential nominee Donald Trump's rhetoric regarding women's rights and the election results.
"One of the things that stood out to me is Trump's stance on women's rights, not just abortion but frankly our existence in general," said junior biology student Shannon Bodeau. "That's something that has made me feel personally at risk."
During the debate, moderator Chris Wallace asked Trump about his position on abortion.
"Well, I think it's terrible," Trump said. "If you go with what Hillary is saying, in the ninth month, you can take the baby and rip the baby out of the womb of the mother just prior to the birth of the baby."
Melody Hager, a sophomore psychology student, said Trump uses fear-mongering to mislead his supporters regarding late-term abortions.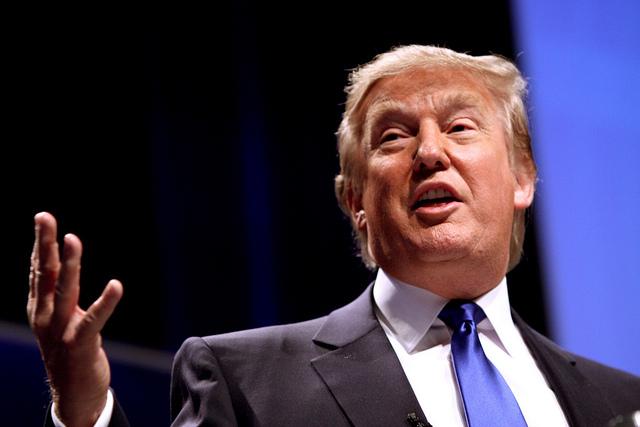 "First of all, that's called a C-section," Hager said. "And late-term abortions are for families who have chosen names and have cribs. They're wanted pregnancies. No one spends thousands of dollars to do something like that, so it's demonizing to women who are getting necessary procedures that are life-saving."
Bodeau said many politicians are anti-science and they ultimately mislead the public.
"One thing that has frustrated me, not just with Donald Trump, but with a lot of more right-wing candidates and other politicians is the lack of adherence to science," Bodeau said. "As a biologist, it always rubs me the wrong way to hear people spew nonsense about abortion."
Abigail Stephens, a junior history student, said she was troubled by Trump's comment as well.
"I thought that the incorrect and graphic way Trump talked about abortions was extremely inappropriate," Stephens said. "He used to call himself pro-choice and now calls himself pro-life, and that seems to be an issue where he's actually changed his views to be more like his base."
Another moment from the debate receiving a lot of attention was Trump's suggestion that he may not concede.
After repeatedly telling his supporters at rallies the election is rigged against him, Trump was asked by Chris Wallace if he will accept the result of the election if he loses.
"I will look at it at the time," Trump said.
The day after the debate at a rally in Ohio, Trump said he will accept the election results — if he wins.
"He's treating the election like it's a reality show," Stephens said. "He thinks he's going to get better results if he keeps people in suspense."
Hager said she likens Trump to a child.
"It's like when you take a toy away from a toddler. He's a man-child and I think that simply because he has no decorum," Hager said.
Bodeau said Trump's recent comments regarding the election process are undemocratic.
"It's absurd," Bodeau said. "That's basically him saying he's going to refuse to acknowledge something that I think is foundational to how this country works."
Bodeau said she worries the combination of Trump's accusations of a rigged election and his potential refusal to concede could lead to violence at the polls.
"I think it creates a dangerous environment," Bodeau said. "Basing so much of a platform on racism and sexism feels like it has already created a dangerous environment, but then you add on top of that these things he keeps saying. What I've been telling people is to vote early because that way there aren't going to be people at the polls trying to make it harder."
Hager said she does not think Trump's rhetoric will result in violence, but it does create tension.
"It's frustrating to have a presidential candidate saying things like that so much," Hager said. "I don't foresee any violence taking place, but if that does happen, it would more than likely be incited by Trump supporters just because of the atmosphere he has created."
Alex Day, a sophomore environmental studies student, said Trump's comments contain racist undertones.
"It's creating a dangerous mindset in his supporters," Day said. "It could lead to hate toward other people at the polls. The more people agree with him, the more people will think it's okay to be vocal about those things."