Murder By Death to perform at The Grey Eagle on last tour of the year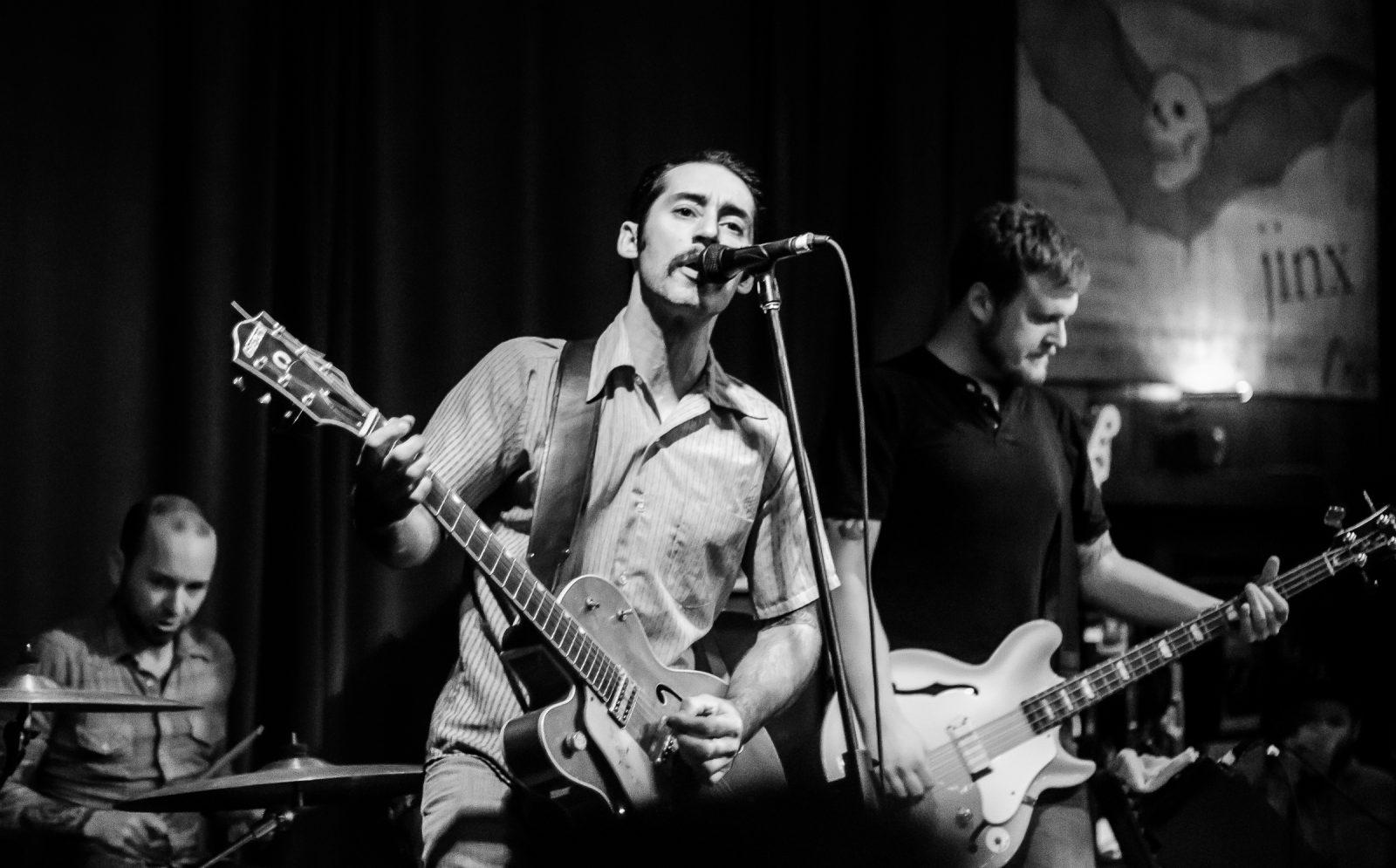 Karrigan Monk
A&F Staff Writer
[email protected]
Murder By Death raised nearly $300,000 to produce their newest album Big Dark Love last year.
The album composed completely of love songs of varying types is unusual for the band who primarily produce concept albums with an overarching story. Just over half an hour long, Big Dark Love was met with generally positive critical reception. The seventh studio album from a 15-year-old band, Big Dark Love is the culmination of years of honing their craft.
"A big part of what we do lyrically is we do these sort of transformative songs. Songs about growth," lead vocalist and guitarist Adam Turla said. "A lot of content is centered around the idea that things are really difficult for the characters in the songs and they strive to grow and overcome their difficulties."
Starting in the early 2000s in Indiana, most members of Murder By Death were barely 19 years old. According to Turla, they started to play and get attention from outside their town and were soon on the road for 200 days a year.  
Nearly 15 years of touring has taken its toll on the band.
"I don't like long tours anymore. I like playing shows. When we were first hitting the road, just being in the car was the really exciting thing. Like, 'I'm going out on my own!' We were so young," Turla said. "We were really ready to go on an adventure. We weren't even old enough to get into bars and we couldn't afford to go to museums or restaurants or anything."
Over the years Murder By Death created a catalogue of music allowing for a dynamic show. Turla said they try to mix their ruckus drinking songs with their slow ballads to always keep their audience interested.
Produced by Kevin Ratterman, Big Dark Love was recorded in Louisville. Turla said he particularly enjoyed working with Ratterman and looks forward to doing it again in the future.
Turla, as the lead singer, writes most of the band's songs though he encourages the rest of the band to get involved as much as possible. Recently, cellist Sarah Balliet started writing songs to add variety and a different perspective to the band's songs, something Turla says is essential for a band to be successful.  
"If you ever get a line in your head, just one line, sometimes you can generate many ideas from that," Turla said. "Sometime it all comes out in 15 minutes, sometimes it takes a couple of years of just thinking about it every once in awhile. For me, whenever I hear a catchphrase or even just a word that no one really uses. A lot of time we're collecting little pieces of information."
Turla said some parts often get tiring and repetitive because they have been working with the band for so long. He said when he is touring he would rather be writing, and when he's writing he would rather be on the road. Still, he says this is what allows him to continue to be creative and grounded enough to create material he would be proud to put out into the world.
The band took inspiration from the 1976 film Murder By Death for their band name and often take inspiration from many different sources for unique sound that could only be theirs. Citing inspiration from rock to country to folk, the band merges these together to create their own genre.
Their unique sound and long history attracted thousands of fans. Turla said the fans give them emotional support to keep writing and touring. He said he often gets messages from fans telling him how much a certain song means to them and how they really needed it at a certain point in their life. This is a theme in their music, according to Turla: darkness with a little ray of hope.
"You realize this is why you started writing music and doing this in the first place, to try and empathize with other people," Turla said. "That's the part I think is really rewarding."
The band has taken a break from touring to take some time for themselves and write. They are going on a 12 show tour until their 4th annual Stanley Hotel Shows. Every January the band plays three special shows at the hotel that inspired the Overlook Hotel in the 1980 film The Shining. After this year's event, the band will be taking another break.
Murder By Death will be playing with Laura Stevenson at The Grey Eagle on Nov. 17.