Sarah Shadburne
Arts & Features
[email protected]
Micah MacKenzie peers into the center of his subject's soul with a single glass eye and evaluates its contents, taking a valuable life lesson as he goes. With a simple click, he captures it on his Nikon. Asheville-based photographer MacKenzie showcases some of these souls with the photography exhibition An Expose of Fashion, as part of Black History Month at UNC Asheville.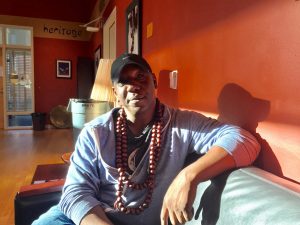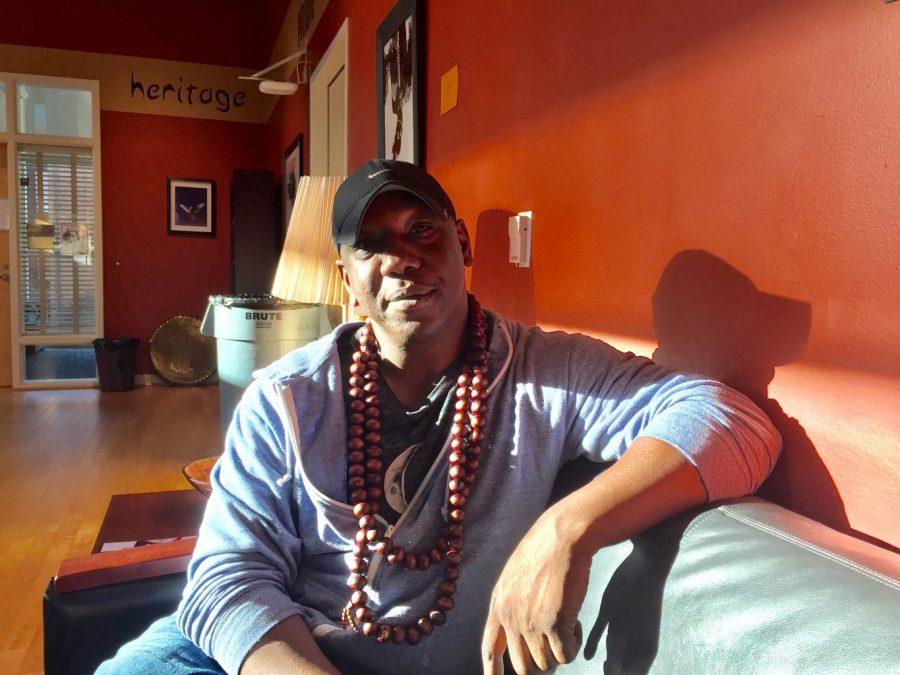 When recalling the shooting process of An Expose of Fashion, MacKenzie summoned the glittering gold image of Beyoncé in her recent performance at the 2017 Grammy's.
"That's what showed up for my shoot," MacKenzie said. "Black goddesses."
An Expose of Fashion features black models from Asheville — eight women and two men — highlighting the various contributions made by black people to the history and culture of Asheville, while wearing boldly colored outfits to depict the modern African in urban Asheville, according to his artist statement.  
"When I put out a call for all black models, I got a lot of hits from males and females, but as you can see, only the females showed up," MacKenzie said, gesturing to all but two photographs. "The males didn't show up, and I'm noticing with everything going on right now, women are standing up and trying to show us men how to constantly be there and be present."
MacKenzie emphasizes vibrant colors and the juxtapositions of such colors meshing well together in this project. He cites the aesthetic of a Vogue Africa look coming out spearheaded by the up-and-coming rapper Young Paris as an inspiring force.
"He dresses in this very beautiful, vibrant African and at the same time American, New York street-style fashion that I think is just absolutely beautiful," MacKenzie said. "He walks around every day with his face painted."
MacKenzie expresses his exasperation with silent racism; when a person can bump black music all day, speak in their vernacular and dress in hip hop fashion, yet when he smiles at them they shy uncomfortably away.
"I want people that steal the culture to respect us as well and that's not the majority of what I've seen," MacKenzie said.

MacKenzie emphasizes individuality within his photography shoots: from the moment a model arrives up through the editing process, he looks at no one the same.
"Whatever energy you bring into the session, that's how I'm gonna edit the photos," MacKenzie said.
An Expose of Fashion also opened Black Lives Matter week on campus with a reception on Feb. 13 orchestrated by coordinators Briana Joseph and Student Body Vice President Tim Hussey.
Joseph, a recent graduate of UNCA, now interns for the Department of Multicultural Student Programs as part of her work with the Young Adult Volunteers program. She and Hussey worked closely together to organize Black Lives Matter week.
"It's really unique. I don't think I've seen any artwork like this in our center before, or on campus even," Joseph said. "It's really cool to see Micah bring his take on Asheville and the African-American experience in Asheville to our campus."
Hussey and Joseph looked to the success of Black Lives Matter week of last year to hone in on the sense of community they wanted to recreate this year. Inviting MacKenzie and his friendly energy to campus was the catalyst.
"It's definitely different, but I think it's spot-on for Black History Month," Hussey said. "Fashion really isn't a topic that is discussed that much among black culture, so I thought this exhibit was great."
Black Lives Matter week specifically seeks to emphasize it is a movement — not just a moment, according to Joseph.
"We're trying to say to our black students and their allies on campus that we still do have this space for you, we still do care, we still hear what you're saying and we're still here making changes for you," Joseph said.
An Expose of Fashion acts as an important outlet of black expression and visibility in Asheville, according to Joseph.
"Always be in the mode of showing your soul. Don't show what you think society wants to see," MacKenzie said. "The machine works well on fire."
An Expose of Fashion is viewable weekdays from 8 a.m. to 5 p.m. in the Intercultural Center in Highsmith Union until Feb. 26.