Emma Shock 
A&F Staff Writer
[email protected] 

The lights in the Humanities Lecture Hall dim as the rich hues and bold patterns of the Guatemalan landscape and culture entrance the audience, delving into the experience of not only the indigenous people, but of all people.
Juan Sánchez Martinez, assistant professor of Spanish at UNC Asheville, chose the first of the four films showing throughout the semester as part of the Indigenous Film Festival, which began Sept. 6. The first film, 500 Years: Life in Resistance, documents Mayan indigenous resistance in Guatemala through events ranging from the genocide trial of General Ríos Montt to the toppling of President Otto Pérez Molina.
"Since last year, when I heard about 500 Years: Life in Resistance, I really wanted to find it. It was hard, because they were just editing the movie. They said that they were going to present it in different festivals, like Sundance, in 2017, so I was waiting," Sánchez said.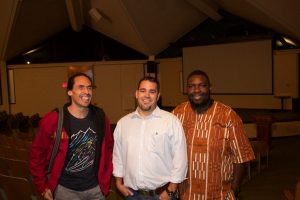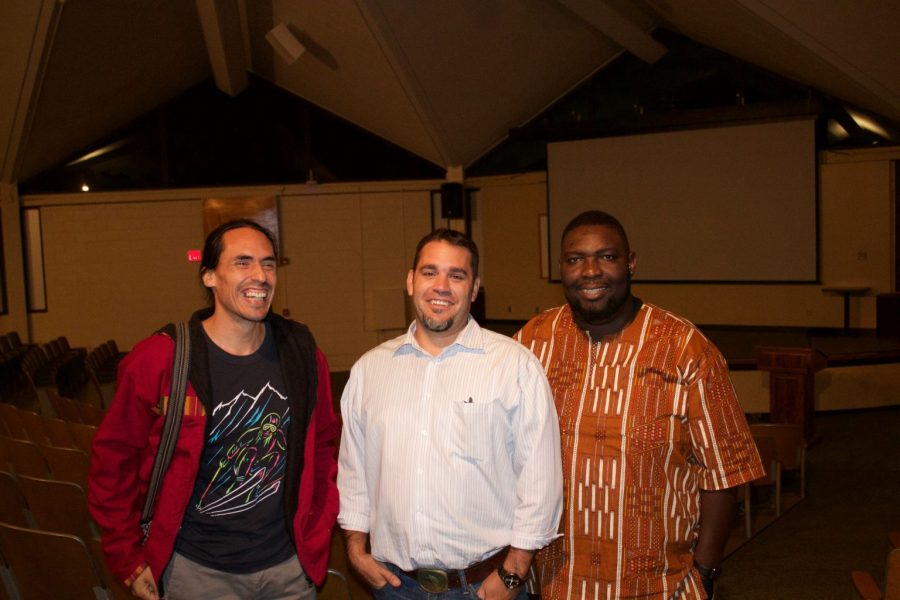 Sánchez said he chose this film because, instead of focusing on the violence and the people's struggles, it focuses on their strength and victories. Despite hard times with the justice system and racism in an indifferent country, the Guatemalan people continue to fight and make their voices heard.
"There's a scholar that I always think about when I participate in projects. She recommends to all indigenous scholars and people working with these themes that, instead of focusing on the broken communities and the damaged communities, she invites everybody to focus on the dreams of the people," Sánchez said.
The other films in the series explore similar themes present in the histories of indigenous people across the globe. Jeremias Zunguze, assistant professor of Africana and Lusophone studies, will present the next film, Mortu Nega, on Oct. 4. Agya Boakye-Boaten, associate professor of Africana studies, will present Heritage Africa on Oct. 25. Trey Adcock, assistant professor of education, will close the festival with Rhymes for Young Ghouls on Nov. 15.
"The idea about this film series is to bring more voices to the narratives of our humanity. It is our attempt to introduce the university and the Asheville community to other perspectives that are mostly confined to the margins," Boakye-Boaten said.
Boakye-Boaten said he aims to provide a space where indigenous narratives exist in the center of the analysis rather than the periphery. This festival provides the opportunity to share these stories with students and the community.
Zunguze said these films bring consciousness to the social, political and historical experiences of indigenous people. They introduce places most people would not go out of their way to learn about.
"When people know what these narratives are, they are much more inclined to do something about it. That is where, for me, healing and reconciliation come from," Boakye-Boaten said. "People get to the point where they begin to accept these stories from spaces they have not been exposed to, and then they can understand their own influences and impact with respect to these indigenous communities."
Zunguze said these conversations began among himself, Sánchez, Adcock and Boakye-Boaten. They wanted to break away from the four walls of their classrooms to discuss these issues.
"There is an element of teaching. We are teachers, and we are sharing our teaching practices through selecting the movies. Most people would not have gone out of their way to actually look for them," Zunguze said.
The movies share commonalities, but also break away the notion of a single indigenous experience, Adcock said. Film can show the unique experiences of these people as well as the similarities and offer new ways to think differently about these perspectives.  
"In my film class, it opens up so many pathways to so many different discussions. I think students find entry points they wouldn't normally be able to have," Adcock said.

Adcock said he learns more about these topics from watching these movies as well. He learned more about Guatemala's Mayan indigenous resistance from 500 Years: Life in Resistance and looks forward to learning more from the next two movies.
"There is always this trust about what everyone does. We talk about it and admire what the other does, so we are just happy to see whatever the other person chose," Sánchez said.
Zunguze said other than their own choices, the faculty members have not seen the film selections they will screen for the Indigenous Film Festival.
"I want to experience the film just like everyone else is experiencing it. With my colleagues' films, I want that element of surprise as I'm watching them," Zunguze said.
People need to see and make sense of these experiences through their own cultural backgrounds, Zunguze said. Having the space to stage and show the various indigenous experiences gives the faculty members the chance to make a strong impact on the audience and themselves.
"I can't expect people to completely feel what I feel. There's no way, because we occupy different cultural locations. The way we understand a film, or any experience in fact, is informed by our own cultures," Zunguze said.
Sánchez said watching these films can help people understand their responsibilities and break stereotypes about indigenous people.
"It has, for me, two meanings and two goals. One is to show how there are different ways to understand indigeneity in different parts of this planet," Sánchez said. "At the same time, there are a lot of similarities in their resistance. We are from different places, the faculty that is involved, but we feel there are a lot of similarities between our histories."