By Karrigan Monk
Arts & Features Editor
[email protected]

Nestled in the hills of the Great Smoky Mountains lies the Qualla Boundary, known to outsiders as the Cherokee Indian Reservation.
Looking in any direction, mountains are all that can be seen. Ten minutes from downtown, Oconaluftee Indian Village represents life here in the 1700s. In many ways, this is a place cut off from the rest of the world.
However, ­these are not the first things you see driving into Cherokee.
The first thing you see is Harrah's Casino, opened in November 1997 and has since been one of the most attractive commodities in the region.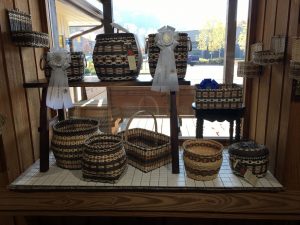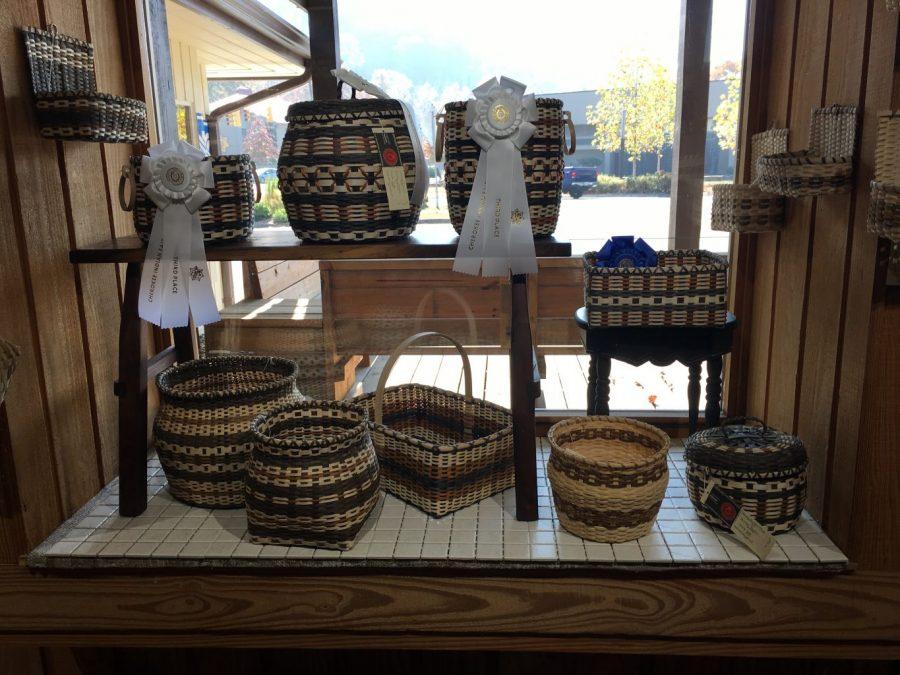 Staffed mostly by native Cherokee people, the casino has greatly boosted the economy here and allowed for improved public services paid for by white tourists pushing money into slots.
For the tourists, this is just a game. They come, they play, they leave. This casino, like the town is a novelty for them.
For those who live and work here, this is real life. They leave the casino and drive through the town, past the dozens of hotels and shops offering authentic Cherokee souvenirs, past the cultural district, through the curving mountain roads until they arrive home, most likely on a back road most tourists never see. This is their life. This is their home.
This is not the first time tourism has permeated the Boundary.
Barbara Duncan, education director at the Museum of the Cherokee Indian, is an expert on Cherokee history and culture. She said the Boundary first turned to tourism around 1900.
As tourists started flocking to the area, they became interested in a ten thousand-year old craft: baskets.
"The tourism has been really great for the Eastern Band who turned to tourism about 1900 and worked very hard to get the Great Smoky Mountain National Park and the Blue Ridge Parkway located next to the town of Cherokee so that visitors would come through here," Duncan said. "By doing that they created a market not just for the baskets, but for a lot of the arts and crafts and a lot of presentations of culture that you see today."
According to M. Anna Fariello's book Cherokee Basketry: From the Hands of Our Elders, the oldest Cherokee baskets date back nearly ten thousand years. These baskets have been used throughout the history of the people.
Rivercane was the first material used to make baskets, according to Fariello. Unfortunately, much of this river cane has been eradicated due to overuse and development in the areas it once grew.
"Cherokee women figured out how to use the honeysuckle to make baskets. This was about 1900 and at the same time the tribe was really beginning to do a lot with tourism," Duncan explained. "The honeysuckled baskets were lighter. You couldn't take them in your garden and pick your potatoes and put your potatoes in them. But the tourists liked them."
Geraldine Walkingstick has been making baskets for more than 50 years. She first learned with white oak, a material that is soft like honeysuckle.         
Walkingstick learned to make baskets as a teenager attending the local high school and continued to learn the craft with her mother-in-law. Walkingstick picked up the craft and made baskets in order to support her family, though she said she still has not mastered the art and probably never will.
According to Fariello, basket making is traditionally passed down through the women of the family. Keeping with this, Walkingstick taught her daughter, Mary Thompson, how to weave as well.
Thompson said she makes the baskets because she enjoys making them, not because she has to as her mother once did.
"For me I lose track of everything. I like doing it. I like the work. I concentrate on it," Thompson said. "It's good therapy. My mind's out of the gutter and off Facebook and everything else and it's just good quality time. I enjoy it. I wish I could quit work and just do that."
Duncan said in the early 2000s, there were only a few women left who were knowledgeable in river cane weaving and those women worked hard to pass on the craft to others to preserve it. Walkingstick and Thompson both learned from these women and  now carry on the tradition. However, the art is still in danger of being lost.
"I guess because of tourism and technology and economic development and the value of baskets, they were more trinkets than artwork,"  Thompson said explaining the lowering interest in the craft. "There's so much work going into it that people would rather go to work and get an hourly wage than put all the time and effort into basketry."
Duncan  also noticed a trend of tourists buying the baskets not knowing exactly how much work goes into making them. She said in many cases the basket makers are not even making minimum wage. They do this because they love it and it keeps them connected to their culture and family.
For some basket makers, there is no deep cultural tradition keeping them rooted to the craft. For those like Leon Niehues, who has no ties to Cherokee culture, the making of baskets is simply a way to be creative.
Unlike traditional weavers, Niehues is self-taught. He said he began making baskets when he moved to the Ozarks of Arkansas and learned the history of white oak basket making there.
"There aren't very many of me," Niehues said. "By that I mean you won't find many older white men going to a studio and making baskets every day. They hardly exist. I like the idea that it's sort of surprising."
The difference between Niehues and other weavers like Walkingstick can be seen in the time it takes to make the baskets.
Niehues  lives in a place where he can easily access his materials. As a result, he said he spends an average of about 35 hours on a basket.
Walkingstick makes special trips to places like Kentucky and Georgia with her daughter and granddaughter for the exact materials she needs, said it takes her up to a year to make a basket.
"It's simple what you got to do," Thompson said. "It's just doing it what makes the difference."
After gathering the raw materials the next part of the process is busting the cane, which can cause many cuts on the hands.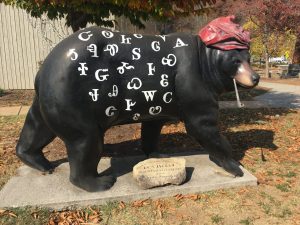 "When you do the work, your hands feel it, your shoulders feel it, your neck feels it," Walkingstick said. "Even your head feels it."
Once the cane is busted, the dyes — which often come from natural materials like bloodroot —  are added. If the cane is still too thick, it has to be cut down again.
Thompson said she can do about 10 sticks of cane from start to finish in a full day of work. A small basket could require up to 72 of these splints.
"When you start weaving it and you get that basket finished, it's all worth it," Thompson said. "It is all worth it."
Thompson said she has seen a shift  in her lifetime of the use of these baskets. Originally she made them for herself and others to use. Now she mainly sees them on shelves in museums not being used at all.
 Thompson sells baskets for as low as $25 to as high as $5,000. In contrast, Niehues' work usually sells between $250 to $3,200, reflecting his purpose in doing it for the art and money rather than tradition.
"I'm not passing my tradition onto my children because it's not a tradition. It's just my own artwork," Niehues said. "I think I've got some really nice skill sets that some people would like but this is my own art and I don't think anybody else needs to do my artwork after I'm away. People who collect my work take care of it and it will be around for a long time. That's kind of enough. That people are taking really good care of it and appreciating it now."
For Niehues, weaving is a job. For Walkingstick, it is a lifestyle that has almost run its course.
"I don't go out and get no more cane and I don't go out and get no more white oak. As a matter of fact, as soon as I get through doing up what I got, I plan on just not making any more baskets for the simple fact that my health won't let me do it much anymore," Walkingstick said. "I'm 77 years old and I've been doing it for over 50 years so it's about time to give it up. I'm just going to kick it back and take it easy."