By Kathryn Gambill
Sports Staff Writer
[email protected]

The Asheville Cross Country Invitational opened on a warm, sunny morning in Black Mountain. The UNC Asheville men's cross country team, wearing white and blue, were ready to race.
On Saturday, Sept. 23, UNCA hosted its only home cross country meet of the season during homecoming weekend. The men's cross country team finished the home meet strong, earning a first place win with an average time of 21:08. Head Coach Jesse Norman said he was happy with the team's performance.
"They did a great job of having some new people step up their roles, mainly David Hager and Jacob Todd," Norman said. "Both of those guys had a pretty good day, and hopefully now have some confidence going into our next race, which will be an 8k."
Norman said he credits the team's success to Assistant Coach Adam Puett for giving the runners adequate recovery time, as well as Cameron Clark, their strength coach, who revised the weight lifting program.
"For improvement, the biggest thing now is to get everyone healthy," Norman said. "At this point, we've yet to run a full healthy squad. If we can get everyone lined up and healthy on the same day we should be a pretty good team this year."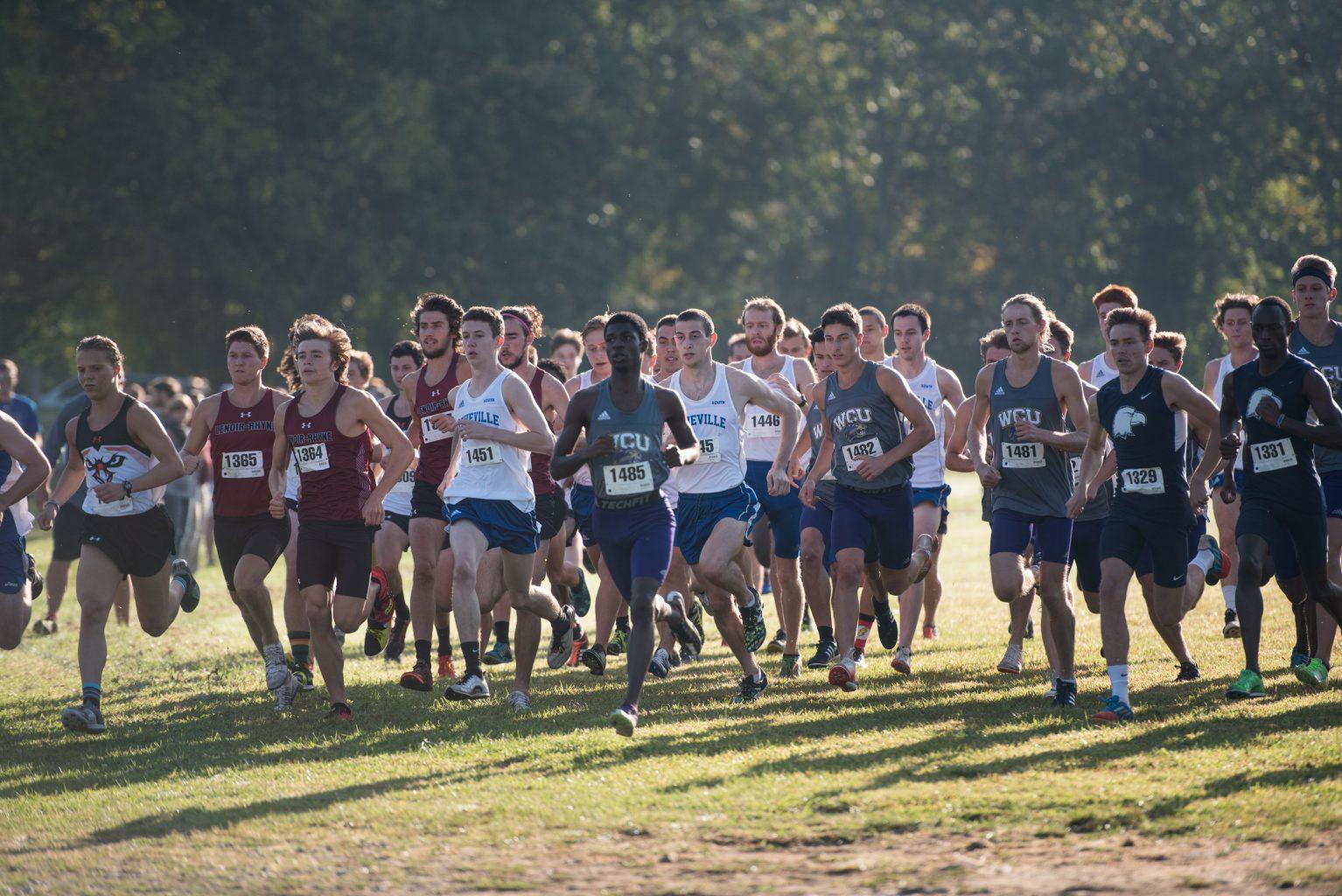 Dominic Collichio, senior health and wellness student, said he felt like he could have had a better race, but is improving every time. He finished with a time of 20:38.
"I feel as though the team performed very well," Collichio said. "We didn't have the best start but we did a great job of moving up in spots as the race went on. It felt great to know we won the homecoming race in my last home meet."
Collichio said the team trains together every day. They work as a group and push one another to train harder during practice.
The training will only get harder as the season continues. Collichio said he feels like the team will continue to improve.
Matthew Barrera, junior psychology student and distance runner, agrees training has been tough. He said the team is in great shape, especially so early in the season.
The team has been working hard and it is starting to pay off on the trail, Barrera said.
"While it was awesome that we won our race, we actually had sat down with Coach Puett the week before and had already had it in our minds that we were racing to win," Barrera said. "I definitely think having that 'we're going to win this race' mentality really played a role in our win."
Barrera finished the homecoming meet with a time of 21:48, and said he felt like he had a solid performance.
He did a good job working his way up the field, Barrera said, but would still like to improve in future meets.
"Overall, it was still cool to get out there and have a good performance, especially with it being homecoming weekend," Barrera said. "Nothing makes me more proud than being able to represent Asheville."
The homecoming win will hopefully give the team confidence as they prepare for the conference championship, Norman said.
Collichio said he looks forward to running faster times and competing with the team at his last cross country conference championship.
While he is happy with the team's performance in the Asheville Cross Country Invitational, Barrera said what really counts is the conference championship.
"Don't get me wrong, this weekend showed that we're a strong team, but we have to keep working hard for the next few weeks to make sure we're strong contenders at conference," Barrera said. "I'm definitely looking forward to showing that UNCA cross country is a team that should be looked for in the Big South."
The UNCA cross country team will compete at the Big South Cross Country Championships in Lynchburg, Virginia on Oct. 28.