Cara Forbes
Contributor
[email protected]
Two members of the Eastern Band of the Cherokee Indians , Lacey Arch, and Madison Hye, recently started Qualla Boiz, a new graphic design company based in Cherokee.
Arch, a sophomore pursuing the arts and entrepreneurship program at UNC Asheville, and Hye, a junior photography student at the Academy of Art University in San Francisco have high hopes for the future.
"We are dreaming big," Hye said. "We have this saying that we're gonna go from local to global. We believe highly in manifestation and that we're gonna make it. There's no other way, really."
Qualla Boiz has garnered a lot of buzz from the Native American community at UNCA.
Trey Adcock, Ph.D., director of American Indian Outreach at UNCA, praised the Qualla Boiz venture for providing an avenue for contemporary Native American representation.
"In a cultural sense, it's extremely important and vital," Adcock said.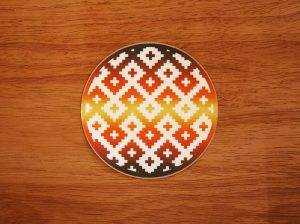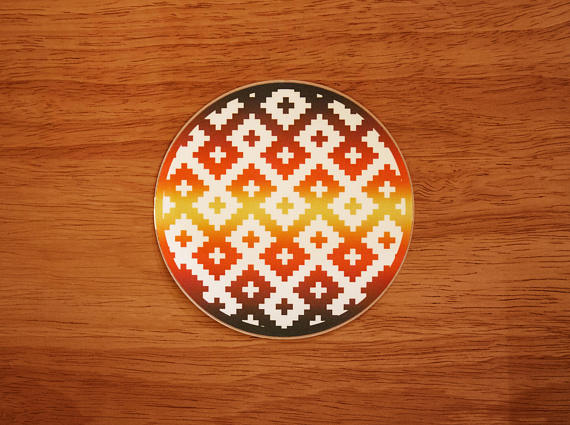 Adcock taught Arch in two classes in the American Indian studies minor program.
"She's a pretty laid back person and a good thinker," Adcock said. "She's very passionate about (Native American) culture."
Brantly Junaluska, a junior accounting student and EBCI member, expressed enthusiasm for Arch's venture.
"I support them one hundred percent," Junaluska said. "I think that it would be great to see more things like that in Cherokee now."
The duo said they always wanted Qualla Boiz to relate to some aspect of Cherokee culture.
"If not Cherokee, just Natives in general. It doesn't specifically have to be the Eastern Band of Cherokee Indians, but I really want it to connect with Natives," Arch said.
Qualla Boiz began with stickers as their first medium. Arch said she felt it was the easiest and most cost-effective way to connect with other Cherokee.
"Now we're making shirts," Arch said. "We're wanting to expand as time goes on."
The two attributed their educational backgrounds as part of the reason for their success. While attending Cherokee High School, both Hye and Arch took a required business class.
Arch said she is considering utilizing her education at UNCA to help her learn more about running a business.
"(Dr. Adcock has) really been trying to talk me into the arts and entrepreneurship major because of the Qualla Boiz," she said.  
Arch and Hye both bring their strengths to the table. They both agree while Arch is good at handling money and Hye is good with technology and design, Qualla Boiz is truly a team effort.
"That's not strictly what we do," said Hye. "Those are just our strength areas. It's about a 50-50 thing. We help each other with everything."
Qualla Boiz is still up and running — even when Arch and Hye are in school.
"I'm (in Cherokee) for the fall and I moved back in January," said Hye. "And I'm taking online classes, so we're together right now."
Hye said she is uncertain of what will happen when she moves back to California to attend classes at the Academy of Art University in San Francisco for her bachelors in photography next January.
However, Hye said she does not see that stopping them and plans on taking any obstacles that come their way one step at a time.
"We're very driven girls. So we plan on it being very successful" said Hye.