By Amber Moser 
Arts and Features Staff Writer
[email protected] 
A cool breeze blows through the woods during the dead of night, shaking and waving bushes. An eerie feeling blankets the surroundings.
It sounds like someone — or something — may be coming toward you, but there is no one in the nearby area.
Anyone who has been to Helen's Bridge should be familiar with this scene. Located on South Beaumont Street, the bridge is less than 10 minutes from the UNC Asheville campus.
Joshua P. Warren, an internationally renowned paranormal expert and UNCA alumnus,  grew up in Asheville and began investigating its local haunts as a teenager. He said Helen's Bridge is one of the most famous haunted locations in Western North Carolina.
The local legend surrounding Helen's Bridge begins with a woman and her teenage daughter. The two lived in the area until the daughter was reportedly killed in a fire at the Zealandia Mansion.
Unable to cope with her daughter's death, Helen reportedly hanged herself from the bridge near the mansion formerly known as the Zealandia Bridge. Since her supposed hanging locals have referred to the bridge as 'Helen's Bridge.'
However, this legend may not be completely accurate.
According to a U.S. Department of the Interior report on the mansion, there are no reports of anyone dying in a fire at the Zealandia Mansion.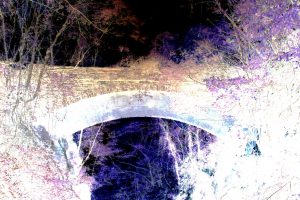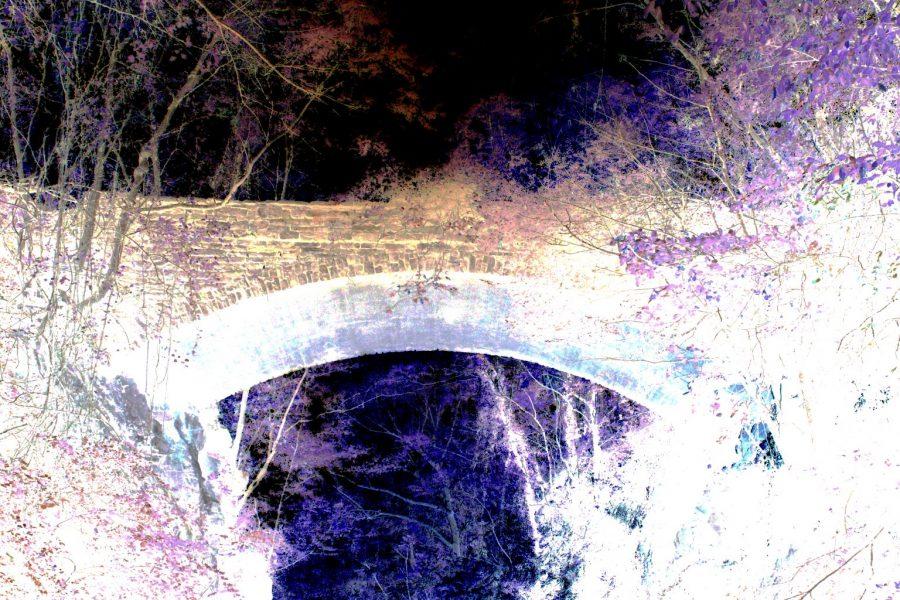 However, the owner of the mansion, Philip S. Henry, did have a wife who died in a fire in New York. It is also documented Henry had a servant who killed himself near the bridge.
As for where the name 'Helen' may have come from, Warren suspects it may have something to do with Asheville's most notorious murder. Helen Clevenger was a college student visiting Asheville in 1936 who was found beaten and shot to death in her room at the Battery Park Hotel. Hall-boy Martin Moore was arrested for the crime, but insisted he was innocent all the way to his execution in December of 1936.
"I suspect that people who just caught bits and pieces of the story combined all of those elements into a sort of campfire-ready tale," Warren said. "It's a great lesson in how urban legends are created."
However, the validity of the legend does not necessarily decide the legitimacy of the haunt. Sarah Harrison, founder of the Asheville Paranormal Society, said there is no doubt the spot feels haunted despite the confusion around the story.
"When you go up to Helen's Bridge, be respectful because Helen has a temper," Harrison said. "I have never been touched up there, but I had friend who went up there with some friends. She started yelling, and I'm not sure why she did it, but she began getting slapped and hit and her friends dragged her into the car and took off."
Warren agrees with Harrison, although he said he did not have any direct experiences.
Paranormal experts are not the only ones who visit Helen's Bridge. The location is popular among locals, who visit frequently to see if they can call up Helen's spirit for themselves.
Joanna Lewis, an undeclared student at Asheville-Buncombe Technical Community College, said she did not directly contact Helen, but still felt an odd presence.
"My friend and I went at night, so it was already pretty creepy," Lewis said. "I drove over the bridge, but got out underneath it. I didn't see anything but there was this incredibly eerie feeling around the place. My friend was too scared to call for Helen, though, so we just left."
During the month of October, the bridge is a particularly popular place as residents flock to the site in hopes of a paranormal experience during the Halloween season.
Helen's Bridge is not the only Western North Carolina sight popular for October visits.
The Brown Mountain Lights are a phenomenon that have been recorded for hundreds of years and are all too familiar to Western North Carolina natives. For Warren, the lights are more than just a local legend.
"Brown Mountain, for me, embodies the idea of what paranormal research is about," said Warren. "At face value all we have is this big, dark ridge sitting in the middle of the Pisgah National Forest. Yet, for well over one hundred years, according to journalistic reports — and hundreds of years according to local legend — people have been seeing these multi-colored balls of light appearing on and around the ridge at night."
While there is no way of knowing how far back the local legend stems, the earliest written record of the Brown Mountain Lights was found in an article published by The Charlotte Daily Observer in September 1913.
In the article, members of the Morganton Fishing Club described seeing "mysterious lights just above the horizon every night." In a geological survey published by George Rogers Mansfield soon after, he claimed the fishermen reported witnessing this phenomenon for up to two years before the article was published, but they were afraid to come forward with information after being ridiculed by the community.
"I've seen the Brown Mountain Lights twice," Harrison said. "They're balls of light that look like flames just hovering and roaming around the mountain."
A plaque at the Brown Mountain Overlook gives a more historical perspective on the haunt, reading: "According to Cherokee legend, in 1200 the Cherokee fought a great battle near Brown Mountain against the Catawba Indians and many warriors died. The lights are said to be the spirits of Cherokee maidens who search in vain for their loved ones."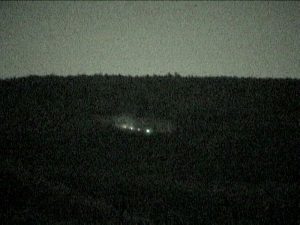 There are many tales meant to explain the lights, but this is the oldest and most-widely believed myth. Others include a lost slave trying to find his master, now roaming the mountain as a ghost in constant search, or a woman in search of her fiancé who failed to meet her at the altar.
While legends are easy to believe, the Brown Mountain Lights are a highly researched phenomenon to which several scientists and paranormal researchers think they may have found a not-so-otherworldly answer.
"I started going to Brown Mountain as soon as I turned 16 and getting permits from the Forest Service to camp there and do research," Warren said. "I started documenting, using all means available, what was and was not happening there and trying to apply the scientific method to all those things, but ultimately I believe when you have a place like Brown Mountain that, even if naturally, produces such an enormous amount of energy then it also seems to power a lot of paranormal activity on the side as well."
When Mansfield completed his geological survey in 1922, he concluded the lights were "clearly not of unusual nature or origin" but were in fact merely a combination of lights from automobiles, locomotives, stationary lights and brush fires.
However, there was a flaw in Mansfield's theory: he only studied the lights on Brown Mountain. According to eyewitness reports, the lights have been seen all over the area, not just at Brown Mountain.
Warren helped bring another probable explanation to the forefront, suggesting these "ghost lights" were possibly a type of naturally occurring plasma phenomenon such as ball lightning seen all over the world in the right geological conditions.
Warren claims that even if Brown Mountain and Helen's Bridge were never haunted to begin with, the amount of people who believe the myths are real may be drawing spirits to the location by putting this energy out into the universe. This theory is known as the Tulpa Phenomenon.
Whatever the true cause behind the Brown Mountain Lights or people's experiences at Helen's Bridge, these locations will undoubtedly continue to be the subjects of speculation and wonder for years to come.