Bob Moog leaves lasting legacy at UNCA
By Amber Moser 
A&F staff writer
[email protected]
More than a decade after world-renowned engineer and former UNC Asheville research professor Bob Moog passed away, his love for the UNCA campus and students can still be felt.
"Bob was a great colleague," said Michael Ruiz, a physics professor who worked with Moog. "He was very soft spoken and kind and I often felt honored to be with him because people would approach and ask, 'Is that the inventor of the synthesizer?' and I would get to say 'Yeah, you want to meet him?'"
Moog was most well known for his invention of the synthesizer, a device used widely in modern music. Moog's creation expanded the musical frontier for many artists, one of which was Wendy Carlos.
Carlos used Moog's synthesizer to produce her 1968 album Switched-On Bach, which featured compositions written by composer Johann Sebastian Bach played on a Moog synthesizer. The album earned three Grammy Awards and brought Carlos and the Moog synthesizer to the music world's attention.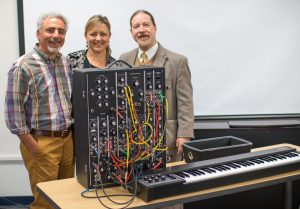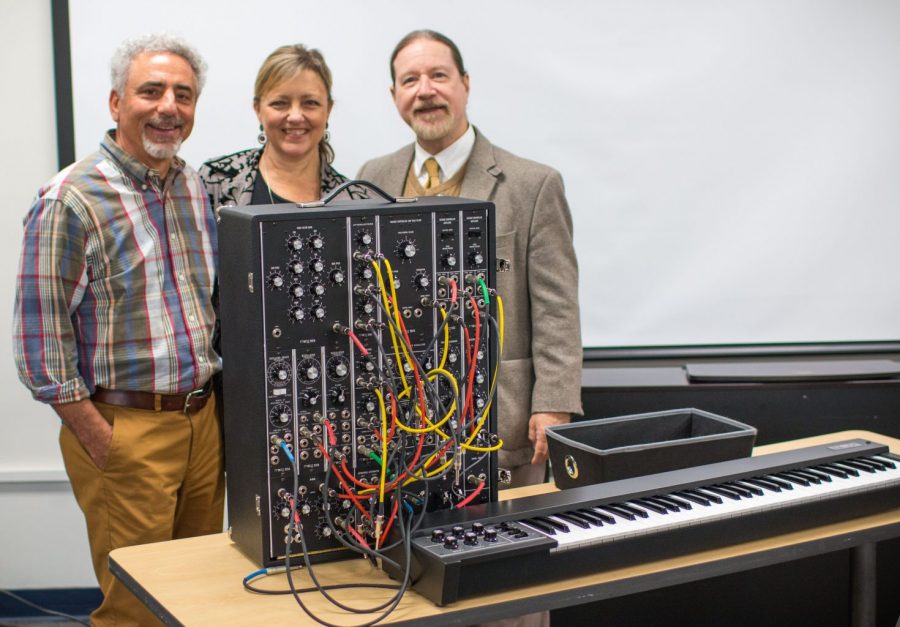 Ruiz recalled hearing the effects of the synthesizer for the first time when listening to Carlos's album.
"I was with my dad. He had the record and when we started listening we just looked at each other as we heard this take on Bach because it was just awesome," Ruiz said. "I had no idea that around 10 years later I would be in the same city, teaching at the same university as Moog."
Moog's popularity grew with that of his inventions and his company Moog Music began mass producing synthesizers for purchase in 1971.
"You hear the Moog synthesizers from the 1970s in every single genre of music," said Paul Gaeta, manager of The Moog Store in downtown Asheville. "I feel very honored to be here and to carry on Bob's legacy this way. This is a really unique space and one of the few stores left in the world where you can come in and actually play these expensive instruments."
Despite it being his namesake, Moog chose to sell his company to new owners in 1972. Instead of being the CEO, Moog worked as Moog Music's head engineer until 1977 when he left with intentions of retiring, only to find a new passion.
In 1989, after moving to the Asheville area from New York a few years earlier, Moog was offered a teaching position at UNCA by Professor Wayne Kirby, who was serving as the chair of the music department at the time. Moog accepted the position and would go on to teach at the university for several years.
"The fact that Bob taught at UNCA is a testament to the kind of institution that we are," said William Hinson, senior music technology student. "Liberal arts is such an important part of our school's mission and I think that's what drew Moog to work here. Few people know this, but Bob was actually a physics professor here, not a music professor. But even as a physics professor, he was giving lectures for the music department and was very involved with improving the music tech program."
Moog taught a number of courses and workshops at UNCA from the time he started in 1989 until he retired from teaching in 1993 to return to his true passion: inventing musical devices. Moog was actively working on his inventions until 2005, when he was diagnosed with an inoperable brain tumor, and ultimately passed away later that year. He was 71 years old.
"I never met Bob, but I would say his influence is undoubtedly felt at UNCA and in Asheville as a whole," Hinson said. "He was a visionary inventor that was driven to change the way we viewed music. I feel the effects of Bob's legacy every day, walking past the Moog Electronic Music Lab. In my program of music technology, we have so many graduates employed by Moog. "
UNCA is the only university Moog ever taught at and his influence on the music technology program is still felt today.
In December 2009, the Bob Moog Electronic Music Studio in Lipinsky Hall was dedicated to Moog and his lasting influence on campus.
In October 2017, Moog Music Inc. presented the university with a Moog Model 15 modular synthesizer. The device is a recreation of the original 1973 synthesizer and one of a select few models that were hand-built using original documentation.
While these physical items leave behind evidence of Moog's love for the university, students like Hinson believe Moog's legacy spreads far beyond the campus and will always remain as an unspoken tribute to the music and engineering he loved so much.
"Bob's inventions changed the music industry completely," Hinson said. "Anything you hear on the radio has a synthesizer of some sort. Without Bob and his vision, electronic music would not have been able to assimilate into popular music."