Emily Spies
Sports Editor
[email protected]
Having traveled across the U.S. from her hometown of Holladay, Utah, freshman economics student Courtney McCluskey said she loved UNC Asheville from the moment she arrived.
McCluskey graduated early from high school in mid-December with little downtime between graduation and the new semester at UNCA. Still in her first few weeks on campus, she said she is adjusting to the balancing act of being a student athlete on a collegiate level, but her teammates help her feel welcome.
"I really like the community of it, especially with the athletes. Everyone is super friendly and super close, so that's been cool to see," McCluskey said.
She received an invitation from the UNCA women's soccer staff to visit the campus after members of the staff saw her play in a tournament last year in Texas.
"When we recruit, we will go to big tournaments around the United States and look for players that we believe will fit into our style of play and be able to make an immediate impact on our team," said Taylor Borman, assistant coach.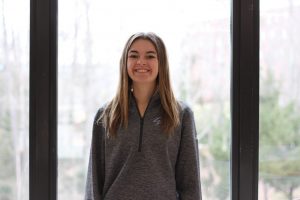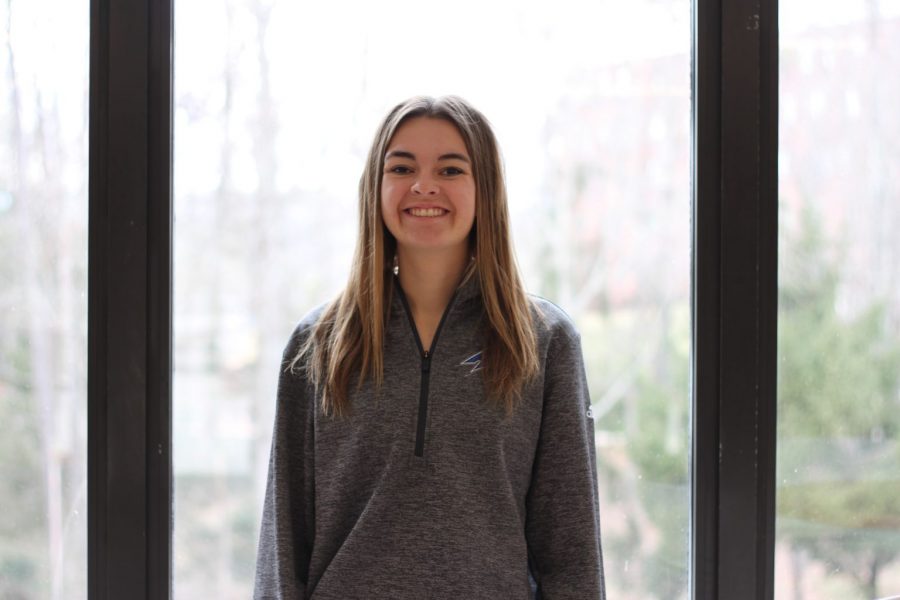 Standing 5 foot 10 inches tall, McClouskey may possess a significant height advantage against the opposition. Her coaches said they believe her physical attributes could give the team an extra edge in play.
"On the field, she has great size and has the ability to hold the ball," Borman said. "She also is goal dangerous and knows how to put the ball in the back of the net."
McCluskey said she hopes to have time on the field with her team in the fall, but needs to earn her playing time. She said she plans to continue to work diligently to gain a starting spot with the team.
"I have to really be disciplined on learning the system, learning how to play with my teammates, responding to the coaching staff and figuring out how to dominate both on and off the field mentally," McCluskey said. "So that will be a huge determination on how I can get there."
As an experienced center forward, or central striker, McCluskey is a goal-scorer. But outside of physical power and skill, McCluskey said she prides herself in her ardor and ability to persevere when faced with difficulties. She said she strives to be a motivated person who sets, pursues and accomplishes goals.
UNCA's women's soccer head coach Michelle Demko said she anticipates McCluskey's drive will be a great asset to the team both on and off the field.
"She's incredibly driven to success and to become the most dangerous player she can be," Demko said. "Her drive and passion for growth will greatly add to our team mentality. Her willingness to make school and soccer an equal priority will benefit her teammates watching her make that type of commitment."
A fundamental component of being a successful student athlete is the dedication to work hard and thrive in academics as well as sport. Borman said she believes McCluskey has the skill set needed to be a Bulldog.
"Off the field she works extremely hard in all aspects of life," Borman said. "She does work behind the scenes to improve her skills, she has done outstanding in the classroom and she is an all-around good person."
Demko said she hopes McCluskey can enjoy and be thankful for her time at UNCA, form meaningful bonds with her teammates, learn to accept failure as part of success and grow into a strong person who can give back in positive ways.
"When her four years with us are finished, I hope she says to herself, 'That was one of the best experiences of my life,'" Demko said.