Victoria Carlisle
News Staff Writer
[email protected]
More than 500 students and community members filled the seats, aisles and lobby of UNC Asheville's Lipinsky Auditorium for the long awaited speech of Hidden Figures inspiration and NASA engineer, Christine Darden.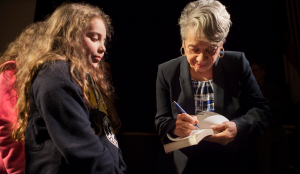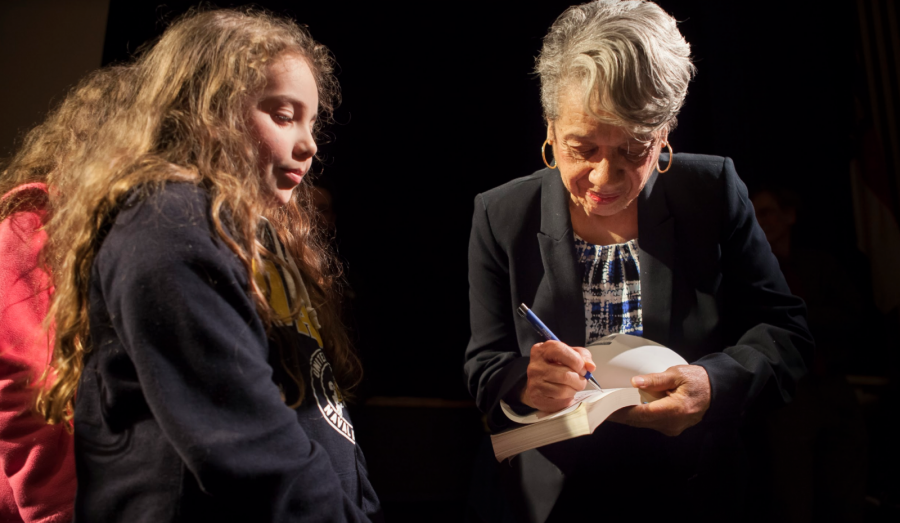 Darden was born in Monroe, NC and stayed there for her early school years. For the last two years before college, Darden attended Allen High School, a boarding school in Asheville. Darden said it was there her interest in math truly developed.
"I absolutely fell in love with plain geometry," Darden said. "Some of geometry actually showed me how mathematics work in the real world and I think I ended up really liking that."
Darden said that is when she decided she would major in geometry. She received a scholarship to Hampton University in Virginia and there she earned a bachelor's degree in mathematics and obtained a teachers licensure.
Darden briefly taught mathematics in high school until she decided to go back to school to earn her master's degree at Virginia State College. While attending school, she became a research assistant in aerosol physics.
"By that time I realized that I really liked mathematics and I really liked physics, but I liked the combination of mathematics and physics. I liked to know what the mathematical equations describe and I liked to know what their answers meant in the physical world," Darden said.
Toward the end of Darden's master's degree, she applied to NASA and within three weeks she received an offer.
"That was my step in the door and I was hired as a human computer, but I didn't know what they did," she said. "My official title was Data Analyst."
Darden is one of the four women featured in Margot Lee Shetterly's best-selling book, Hidden Figures. The other three women featured were Dorothy Vaughan, Mary Jackson and Katherine Johnson.
"NASA started hiring females to do a lot of the calculating, they started hiring white females in 1935 and they started hiring black females just before World War II, in '43 and Dorothy Vaughan was one of the first of those," Darden said.
The book served as the basis for the movie Hidden Figures. In the movie, however, Darden was not a featured character.
"That was the decision of the people in Hollywood because I was younger than the other three ladies," Darden said. "Dorothy Vaughan went there 25 years before I did and Katherine and Mary were about 15 years ahead of me, but they were all there when I started working there."
As Darden continued her career with NASA she found out some of the male engineers held degrees for mathematics, not engineering, which sparked interest.
"So I asked about transferring to engineering and my immediate supervisor said, 'No, you can't do that.' So I waited a month or two and then I went to a director who was several levels up," Darden said. "I said to him, 'I would like to know why a males and a females come in here with the same background, are put in such different jobs.'"
Darden explained women were put in the computer pool where they are not able to write papers and get their names out there, rendering them unable to be promoted.
"He said, 'You know, nobody has ever asked me that question before,' and I said, 'Well, I am asking you now.' We talked a little bit more and then I left. Within a week I was transferred to an engineering section," Darden said.
Darden became well known for her work and expertise in the area of study involving sonic boom minimization and supersonic flights. Darden continued to strive in her field and eventually was promoted into the senior executive service, the first African-American woman at NASA Langley to do so, according to the official NASA website.  
"What makes her special is she made a significant contribution to mathematics and sciences and was kind of in the background," said Lothar Dohse, Ph.D and chair of mathematics at UNCA "In mathematics, there are a lot of groups that contributed that are overlooked."
The Parsons Lectures are an annual event held by the mathematics department. Dohse said the lectures are meant to put mathematics in a light where people feel it is within reach to comprehend.
"Math, especially in this country, is kind of pushed aside: 'Oh, I can't do it or I hated it,'" Dohse said. "I've heard teachers say that's what they give their students as punishments and so it becomes a negative thing."
The audience consisted of more than just UNCA students and faculty. Elaine Demesme, a mother of two A-B Tech students, brought her daughters to the lecture and felt it was an important speech for all to hear.
"It was very interesting, quite uplifting and it gave me a different view," Demesme said. "For me, math was always a drudgery. So to hear her talk about it and her love for it was an interesting side that did not even occur to me that people love it," she said.  
Darden continued to work on the minimization of the sonic boom until she retired in 2007. The demonstration of proving the sonic boom can be minimalized, which Darden spent most of her career working on, was successful in 2002. Darden finished her career waiting for funding.
"We had to wait for NASA to fund the design and integration of a full scale supersonic airplane, that could fly in the air and demonstrate the sonic boom capabilities," Darden said. "The money came last year."
NASA's next step will be choosing a contractor to build the airplane and use that experimental airplane to follow through the tests Darden helped develop. Darden suggests the minimization of the sonic boom opens up possibilities of supersonic commercial flights.
"So as the airplane seats get smaller, we might all appreciate the shorter time flights," Darden said.