Samantha Savery 
Opinion Editor
[email protected] 
One might think plants, dogs and women have little in common. For local artist Claire Shadomy, these three subjects are vital components to her method of creating masterpieces.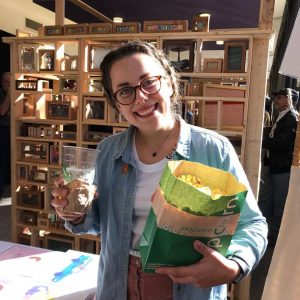 "I draw a lot of inspiration from vintage botanical books, all kinds of animals, strong women and so much more," Shadomy said. "My mom is a horticulturist so I was always surrounded by plants growing up and learning about them. And animals because who doesn't love them?"
Shadomy, a UNC Asheville alumna, began her artistic journey at a young age and said she never saw another path for herself.
"It was something I've done since I was a little kid, so I've always been into it," Shadomy said.
As a child, Shadomy said she constantly drew anything and everything, but her childhood dreams of becoming a vet inspired a steadfast study of animals within her art.
Her focus in college was drawing and painting, but Shadomy said she has delved into digital art as well. Designs of women with dogs in soft color palettes often flood her Instagram and Facebook feeds, giving her followers a quirky sight which stands out among celebrity selfies and snapshots of meals untouched.
Maddy Swims, a friend of Shadomy, said the artist often uses the common woman as her muse.
"You'll see a lot of women doing ordinary things. It's like women from a woman's perspective, not really influenced by the male gaze. That's just my view anyway, I'm not sure if that's her motivation but that's how I see it," Swims said.
Shadomy's growing success in the local art community deserves praise, according to Swims, and hearing a woman's voice among men is a welcome change.
"I think that in art — and most other things in the world — men's voices tend to be paid attention to more than women's and I'm happy when that doesn't feel true sometimes. I really tend to gravitate more toward things that women have had a hand in creating because it feels more representative of who I am and what I'm trying to say or think or feel. It just makes sense to see women in art," Swims said.
Holden Mesk, a friend and fellow artist, agreed with Swims when it came to the need to listen to female voices.
"Like with most things, men's voices tend to drown out women's voices. It's really important that we hear from women and see art from a woman's perspective. I think people should spend more time listening to women and paying attention to all the awesome stuff they're doing," Mesk said.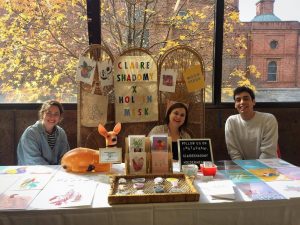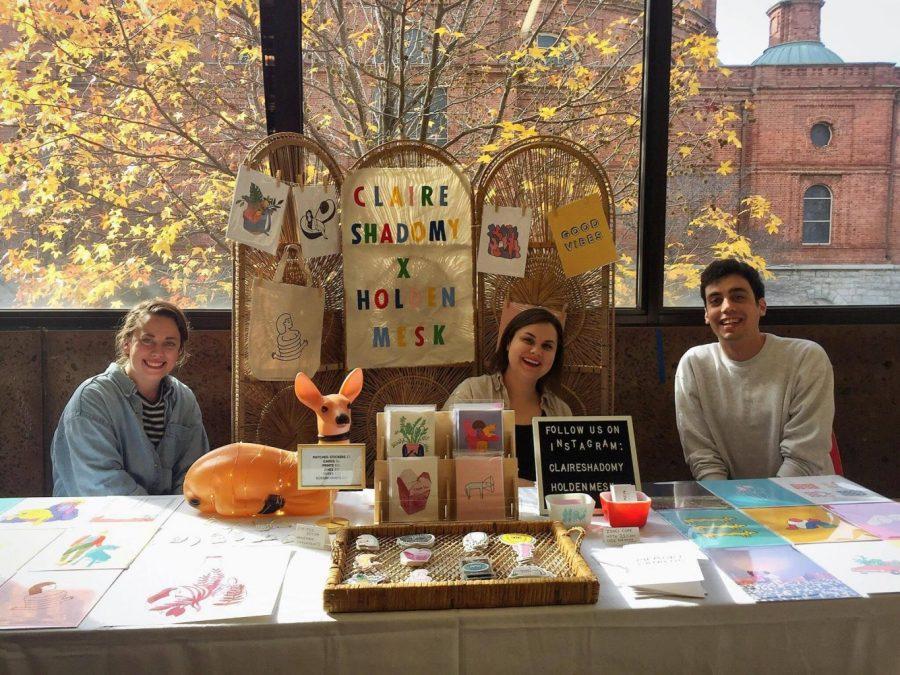 Swims and Mesk met Shadomy when the three worked retail together at the Asheville Mall about five years ago. Swims said the trio instantly clicked.
Shadomy and Mesk now sell their prints together at local events, including the biannual Big Crafty, and Swims often tags along. Mesk said there has never been anything but love and respect between the pair of artists. He said they stay humble even as they gain local acclaim.
"Running away from the paparazzi and having to sign autographs all the time gets really exhausting, but we manage," Mesk said with a laugh. "No, but honestly it's been great for us because we constantly encourage each other and look out for one another. We were friends first and then local artists second, so that's what stays at the core of our relationship."
Shadomy said she enjoys being a female artist within the Asheville community because local artists support each other and this support allows her to collaborate with a lot of talented women. Swims said women like Shadomy have perspectives deserving of an audience.
"We make up like 50 percent of the whole world, so why shouldn't at least 50 percent of art be made by women? We have a lot of stuff to say that men just aren't saying," Swims said.
Shadomy currently sells prints and products on her Big Cartel website and through Seltzer Goods. Seltzer Goods, where Shadomy serves as a junior designer, is a women-led company based in Asheville, specializing in a variety of products, some of which include original designs by Shadomy.
Working for Seltzer Goods has been a dream come true, Shadomy said.
"I love being a part of a women-led small company. All the women I work with are so talented and it inspires me on a daily basis. I love getting to make products other women find a connection with," Shadomy said.
Like many artists, Shadomy said she often faces a creative slump here and there. Recently, she fell into a rut with her digital art that caused her to pick up painting again. Choosing to go more abstract, Shadomy said painting helped her during this rut.
Swims said when Shadomy gets into a funk, she keeps it from impacting her outlook on life.
"I think we all have days where we feel overwhelmed or uninspired, but one thing I like about Claire is that she doesn't let that become her mood or ruin a whole day. We can feel sad or weird or whatever, but it's just a feeling that passes and you can't let that kill your whole vibe," Swims said. "She's pretty good about keeping it in perspective."
Mesk said he has seen her positive attitude manage to turn Shadomy's bad days into good days and the two help the other when they become uninspired. Both Swims and Mesk said Shadomy's work ethic is inspiring.
"As a person who isn't artistically inclined, I am always so shocked by how naturally it comes to her," Swims said. "She'll send me something she's working on and I'll be like, 'Wait you seriously drew this?' She's just always working on something or writing down an idea for a new drawing. She's always hustling."
The most inspiring piece of Shadomy's art, Mesk said, is seeing her unique voice on the physical — or digital — canvas.
"I love seeing her personality in every piece. Having known her for awhile now, it's so great to see the way she sees things in all of her illustrations. Her work ethic is at 100 percent all the time. She's always looking for ways to grow, always thinking of new ideas, and just being an all-around creative badass 24 hours a day, seven days a week, 365 days a year," Mesk said.
Claire Shadomy's work can be found on her Instagram, claireshadomy, or her Big Cartel website, http://claireshadomy.bigcartel.com.