As a form of expression, tattoos have been celebrated for millennia across the globe. Whether for religious, traditional or personal reasons, people have chosen to decorate their bodies with ink.
Logan Todd
Multimedia Staff
[email protected] 
Bianca Andre, a senior environmental studies student with a minor in biology and ecology, sits with her dog leaning against her as she laughs. Andre talks about the various designs on her skin, showing them off.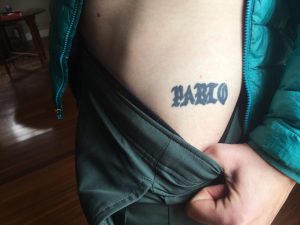 Of Andre's four tattoos, her friend Emanuel Hartman created three, leaving one done professionally.
The first tattoo she discussed reads  "Pablo," in the font of Kanye West's seventh and most recent studio album, The Life of Pablo. When explaining her Pablo tattoo, Andre said she got it as a way to remind herself that she was still spontaneous after she received a surprising placement into Hufflepuff, contrary to her long held belief that she would actually be a Gryffindor.
The meaning of the tattoo was not necessarily the most important part for Andre, although she said she could give the tattoo one if need be.
"I could make up a meaning if someone put a gun to my head, like Pablo is Spanish for Paul and Kanye sees himself as a messenger for God," Andre said.
Rather, the fact she went out and got the tattoo showed her spontaneity.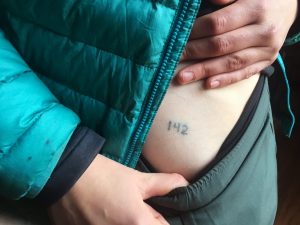 Her second tattoo, "142", represents the bus number that Chris McCandless dies in. His story is told in the book Into the Wild. Another creation by Hartman, this piece was done on her back porch at home.
"He always stuck with me and his character, rather his commitment to authenticity and being 100 percent authentic with yourself no matter what the cost," Andre said.
The third tattoo bears only the word "Nemo," which means "no one" or "nobody" in Latin. Andre cites artist and poet Everett Ruse as the inspiration for this tattoo, who at 15 decided to go on the road and live in the wilderness. Before he vanished into the Utah desert the last thing he carved into a wall was the word "Nemo."
The final tattoo is an orange ankle tattoo revealing the potentially pensive question, "Dad?"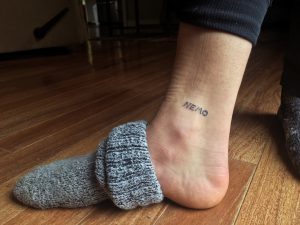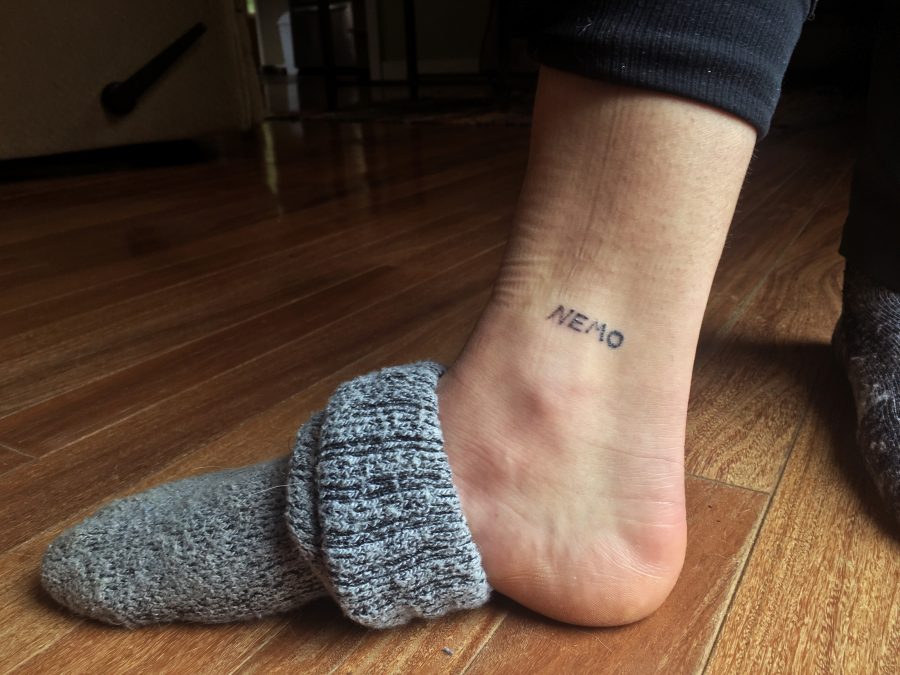 "It's this weird meme thing I like," Andre said with a chuckle. "It's fun to yell out 'Dad?' in a crowd, like you're looking for your father."
For Christmas, Andre received an Amazon gift card and bought a tattoo gun kit. The purpose of purchasing this tattoo gun, Andre said, is her refusal to pay for stupid joke tattoos when Andre or her friends can simply do them for free.
"They're supposed to be dumb and I'd rather have myself or a friend do it," Andre said.
For Andre, tattoos receive their meaning through the process of getting it done, not by the end result. The permanence of tattoos does not scare her either.
"To me it's about being with your friends and creating that memory with people you enjoy," Andre said. "That memory is encapsulated, even if dementia hits me, maybe I'll remember those people."
As for future tattoo plans, she has a laundry list of ideas, but is not sure which one she will choose for her next venture.
"I don't know what's coming next," Andre said.