SGA executives not representative of student body
Editor's note: Each semester The Blue Banner reserves a weekly column for SGA executives to reach the student population. These columns are optional and open to any SGA executive. The views expressed in this column do not necessarily reflect the opinions of the Banner editorial board or the SGA as a whole. SGA executives who wish to write a column should email kmonk@unca.edu.
Austin Dowdy
Contributor/Executive of Academic Affairs
adowdy2@unca.edu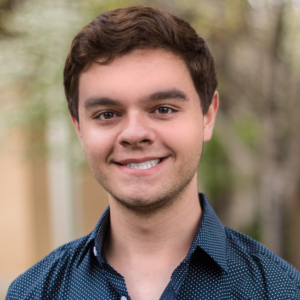 As my term in the Hussey-Bulla administration comes to a close as the Executive of Academic Affairs, I find myself reflecting back on both the achievements and the issues Student Government Association had this academic year.
While the number of events the organization put on is impressive, we seemed to have missed some crucial objectives: to effectively serve the needs of the student body, to promote diversity and inclusion and to increase the overall transparency of the organization.
It seems as if the purpose of what SGA should be has been lost. Since when did a governing body, whose purpose it is to represent all students on this campus, become an elitist organization run by a majority of executives who make it their sole mission to automatically shoot down any initiative student senators or other student organizations bring to the table? This is what SGA has become – and will continue to be if more students are not paying attention to and calling out the discouraging politics of the organization, often perpetuated by the appointed executives of the student body president.
This year, the student senate passed significant pieces of legislation, including a bill that advocates for the course offering of American Sign Language  and a piece of legislation that outlines accessibility guidelines to ensure all SGA events are inclusive of students with diverse needs. The Senate did an incredible job with promoting the values of the organization listed above: aiming to serve students, promoting diversity and inclusion and encouraging transparency.
However, certain SGA executives met each of these initiatives with unfound criticism just for the sake of disagreeing, creating a discordant organization and preventing true change from being made on our campus. The bills were passed, but because of who has just been elected to office, I am almost positive they will be significantly revised, overturned or just ignored completely.
Actually, I know so.
When I asked incoming student body president Michael Davis publicly on Facebook if future SGA meetings will be broadcast on Facebook Live, which is now officially legislated through the accessibility guidelines legislation for the sake of transparency, he answered this: "Hi Austin, as of now, probably not. I plan to re-evaluate that legislation and reintroduce it to the Senate next year. There are several parts of it that we have no control over considering it was adopted from Syracuse University, a private university with over 20,000 students and a budget that I'm sure reflects that. This legislation will hopefully be re-evaluated to fit our campus culture and within the means that we have here at UNC Asheville."
So, Davis-Anderson Administration, does that mean you are going to ignore accessibility guidelines passed by the overwhelming majority of elected SGA members just because transparency is not one of your main areas of concern? Does that mean you are going to ignore the needs of our students with disabilities by pointing to our lack of a budget when every single part of the legislation in question is free-of-cost to implement? It seems you are unfamiliar with the bill you are trying to reevaluate. Maybe you should actually give it a read.
This is not the UNCA we deserve: where student leaders aim to appease administration through closed-door meetings rather than to question them through easily accessible discourse. We deserve a campus with leaders who value our interests as students and who are unafraid to voice those interests to administration.
UNCA, I am so honored to have had the opportunity to serve as your Executive of Academic Affairs in both the White-Hussey and Hussey-Bulla administrations. I have met some incredible student leaders during my time here that I know will be successful in any endeavor they pursue. I can only hope that I, too, have made some sort of positive impact in our campus community during my time at the university.
For all of you I had the opportunity to meet and collaborate with in this role over the past two years, thank you for helping me grow as an individual and showing me the beautiful diversity of the human experience. Despite the arbitrary positions and titles we hold as students on this campus, never forget to spread kindness and listen to one another. This is something I made a goal to do as a student here and I encourage you to do the same.
"Live your life in such a way that you'll be remembered for your kindness, compassion, fairness, character, benevolence, and a force for good who had much respect for life, in general." – Germany Kent