"The more comfortable we are with failure and uncertainty, the more successful we will become": dissecting stress in the 21st century
Brandon Priester
Contributor
bprieste@unca.edu
Mental health issues such as depression and anxiety are common among college students, according to Heather Pack, a licensed professional counselor.
"Depression is nothing but anger turned inward," Pack said.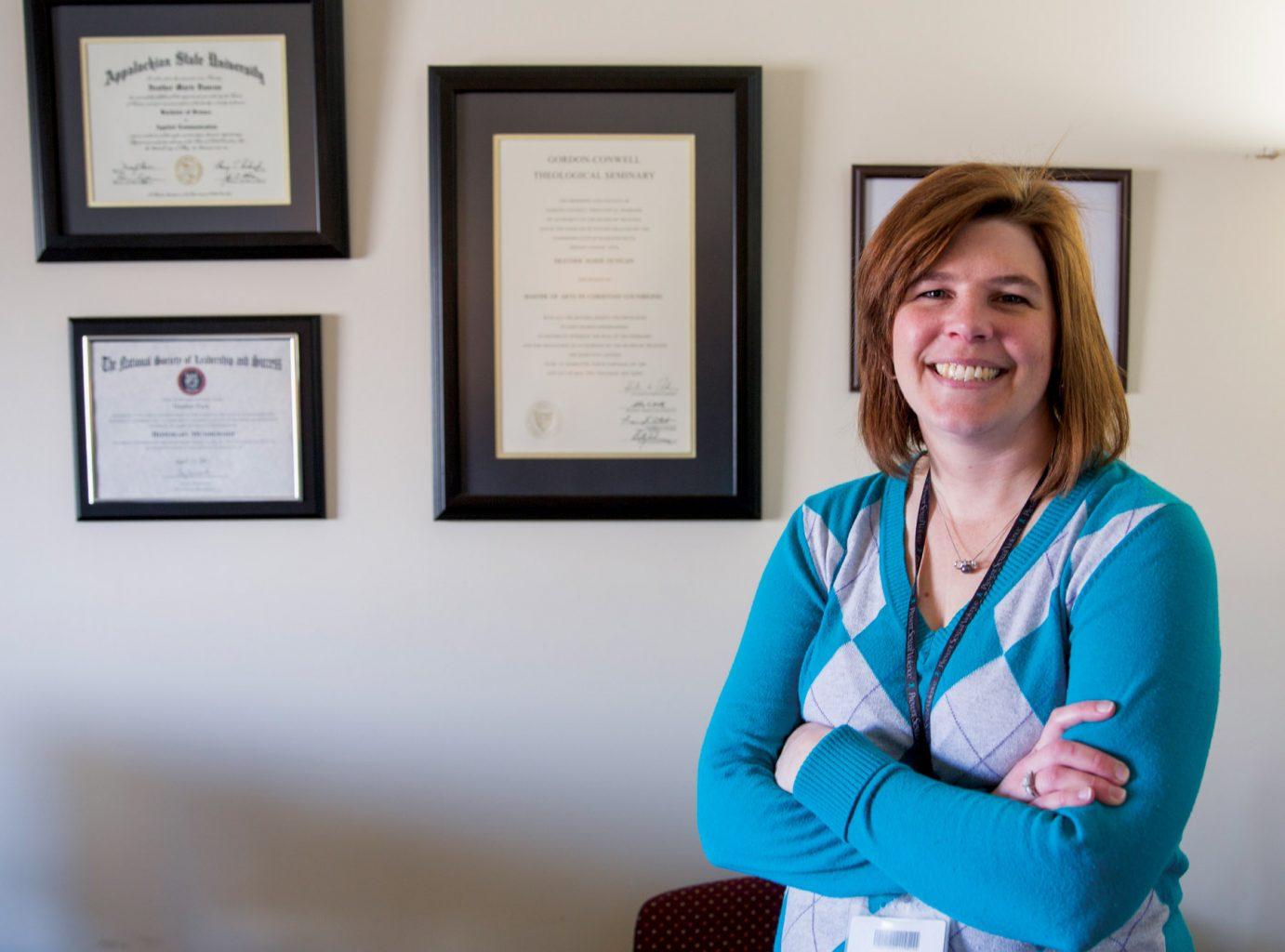 Pack, who works in Student Services at Asheville-Buncombe Technical Community College, added that coping with these issues is challenging.
"What we see now is a lack of being able to cope with those things. We've taken away the ability for children to be disappointed," Pack said. "We don't know how to cope with disappointment and so when we get a disappointment, we have a more radical reaction to it and can lead to radical means of coping."
Students now face overwhelming challenges, Pack said.
"The causes of it are not exactly different from the last 40 or 50 years," Pack said. "They've just morphed into other things like finances, shelter, food, status and relationships with others that are not going the way they want them to."
Pack said fear of failure resonates among college students, adding that she sees a lot of test-taking anxiety and college students seeking unattainable perfection.
"That need, that if I'm not an A student, I'm an F student and there is no middle ground; it's one extreme or the other and living in a world of extremes causes a lot of anxiety," Pack said.
According to Pack, anxiety and stress are interlinked with uncontrollable issues frustrating students.
"When you're frustrated, you get angry and sometimes, if you don't express that anger externally, you get angry at yourself."
Pack said that we put added stress on ourselves to be perfect, which generates more anxiety. This anxiety perpetuates itself because being anxious about being perfect causes people to be less perfect.
Students have physical and emotional needs, according to Peggy Bulla, a national certified counselor at A-B Tech.
"Transportation is sometimes an issue with our students, homelessness for a variety of reasons, the ability to manage finances, all while being a student," said Career Counselor Bulla. "There's a physical need and then in terms of emotional needs, we see a lot of students suffering from anxiety and depression."
"Depression and anxiety can interfere with a student's ability to focus, sleep patterns and eating patterns are interrupted, forgetfulness and the ability to keep up with day-to-day demands," said Bulla. "Irritability is a common reaction to stress, anxiety and depression. Anger issues will sometimes appear.".
Multicultural students face an even higher level of stress and anxiety, said Nikki Calloway, an A-B Tech counselor.
"Asking for help is a big issue with students of color, especially black males. Coming to a counselor is odd for them because in their culture, it's not typical," Calloway said. "I think just being in the south there's still a stigma to some degree on students of color versus white students."
Healthy habits successfully counteract mental health issues, Calloway said, adding that she encourages healthy behaviors of exercise, eating well and getting enough rest.
Calloway said it is important that students seek counseling and address their issues.
"Repression is one of the biggest problems to me. I've seen so many students that say, 'I've never had counseling,' and I'm like, 'whoa, how'd you get through 20 years of trauma?'" Calloway said.
Seeking counseling ahead of time proves beneficial, Calloway said, as she found out when she was a student.
"That's one of the things I did when I went to school. I went to counseling. I needed to deal with all of my stuff before I could go help others," Calloway said. "It is a lifelong process to get through certain traumas."
Calloway said students should strive for self-acceptance as part of a plan for success.
"Perfectionism is an illusion that students have bought into. I see a lot of students attach their self-worth to what they have, what they can obtain and how people see them," Calloway said, "but really the more comfortable we are with failure and uncertainty the more successful we will become because shame can't live there."