Traditions look different around campus
Virginia Taylor
Arts & Features Staff Writer
vtaylor@unca.edu
For many, the quintessential Thanksgiving scene has been set by Norman Rockwell paintings and holiday movies alike — a long table filled with food, a clear, crisp breeze rustling the orange leaves outside and a perfectly cooked turkey at the center of it all. Yet for plenty of students at UNC Asheville, the Thanksgiving scene looks a little different.
Rebecca Vines, a UNCA student whose family is British and Welsh, celebrates Thanksgiving a little differently with her international family. Though Vines says her family has celebrated Thanksgiving since moving to the U.S. almost 20 years ago, she recognizes the differences that come from the combination of cultures.
"I feel like my family is pretty accustomed to most American things now, but obviously there are still a lot of things that are different," Vines said. "We make Thanksgiving food but we also make things that aren't American Thanksgiving food, things I've always eaten growing up that are more typical British food. I would never have anything like yams and marshmallows but we would have lots of vegetables, like roasted turnips."
Vines says that her family has developed Thanksgiving traditions of their own since beginning to celebrate the holiday.
"Ever since I was a kid we did these things called Christmas Crackers on Thanksgiving and on Christmas and we also do a secret turkey," Vines said. "It's like secret santa but on Thanksgiving, you pull a name out of a hat a buy that person a gag gift."
For Logan Roper, a UNCA student from King's Mountain said Thanksgiving for her family is centered around food. Coming from a large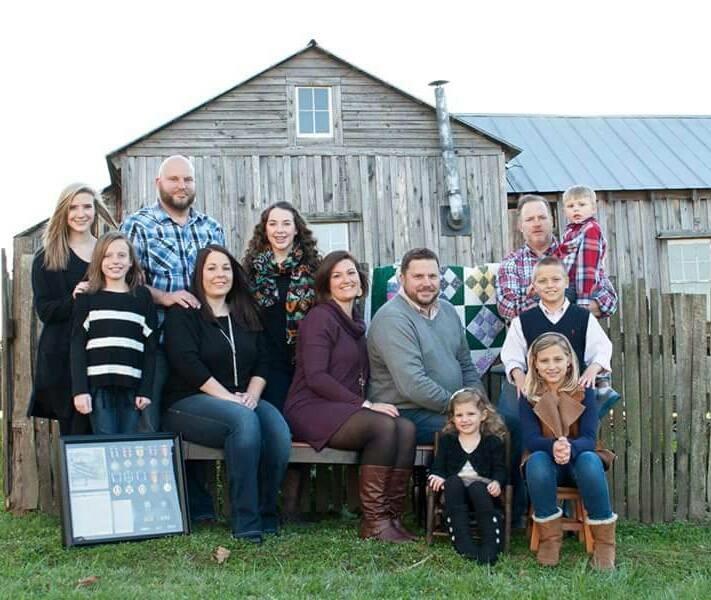 family, Roper says they celebrate a fairly traditional American Thanksgiving.
"I have a pretty big family and cooking together is always a really big deal for us. We're all very close and it's always fun to joke around in the kitchen. Most of our family gatherings revolve around food, so Thanksgiving is just another day for us to get together and eat," Roper said. "The one thing that separates Thanksgiving from any other weekend gathering is the way we speak to each other. I have a very loving family but they make a really big deal of expressing how thankful we are for each other, it gets a little cheesy but it can be very sweet."
For Luiz Dantas, an exchange student from Cuiaba, Brazil, the concept of Thanksgiving was fairly new to him after first moving to the U.S. for high school. For a while after leaving his home and family behind, Dantas had a difficult time adjusting to truly being on his own so young.
"I've had a lot of intimidating experiences just being on my own," Dantas said. "At 13 it was really hard on me, but at the same time I was able to get the independent feeling really early on in my life and I mean that helped me through a lot."
Dantas first moved to the U.S. to continue his passion of playing soccer while also being able to focus on his studies, first attending high school in Connecticut to learn English as a foreign language. During his very first year living in the states, he was invited home with a teammate for Thanksgiving break.
"For my first Thanksgiving here in America, one of my teammates from high school's family invited me over there for the entire break and it was awesome," Dantas said. "I felt very welcomed and part of the family actually, I still keep in touch with them. Every year since then basically I've spent Thanksgiving with teammates or friends and I've always been welcomed there."
For Dantes, being able to be a part of this tradition has been a rewarding and interesting experience while living in the states.
"You guys literally have a holiday just to eat!" Dantas said. "It's funny to me, but it's awesome. I like the tradition, I feel like recognizing what others have done for you is awesome and I mean just saying thank you is always a good thing."
Roper says though she enjoys the tradition of Thanksgiving for her family, she often struggles with a sense of guilt in regards to the history of the holiday.
"I recognize that regardless of the fondness that I have for what it represents for my family, that those feelings come from a place of privilege. Thanksgiving, at its roots, is a holiday that celebrates white colonialism and the slaughter of indigenous people," Roper said. "I participate in the tradition because I love my family and what it means for us, but I hate what the holiday stands for. I experience a lot of guilt about the fact that I still enjoy my family's festivities while it's a painful reminder for others."
While Thanksgiving means something different for everyone, Dantas says that the tradition has allowed him to feel welcomed into families even when far away from home. Every year on Thanksgiving, Dantas reaches out to all the families who have provided him a home on Thanksgiving before to say thank you.
"I reach out to them by Facebook or text message and just say thank you for what they've done for me, for welcoming me and making me feel at home when I was far away from home," Dantas said. "Families become very welcoming during that time of year, I really felt like I was part of their family."