Hanukkah to coincide with final exams
Brailey Sheridan
Copy Desk Chief
[email protected]
Liyah Foye spent last Hanukkah with her friends in Raleigh eating latkes by the light of her Menorah, but this year she'll spend it on campus surrounded by textbooks and study guides preparing for final exams.
"I don't like that it falls during the final exams. I wish UNC Asheville would have been more conscious of that just because people do want to be home with our families because it is the holiday season and it's become an important holiday for a lot of Jews, especially young Jews,"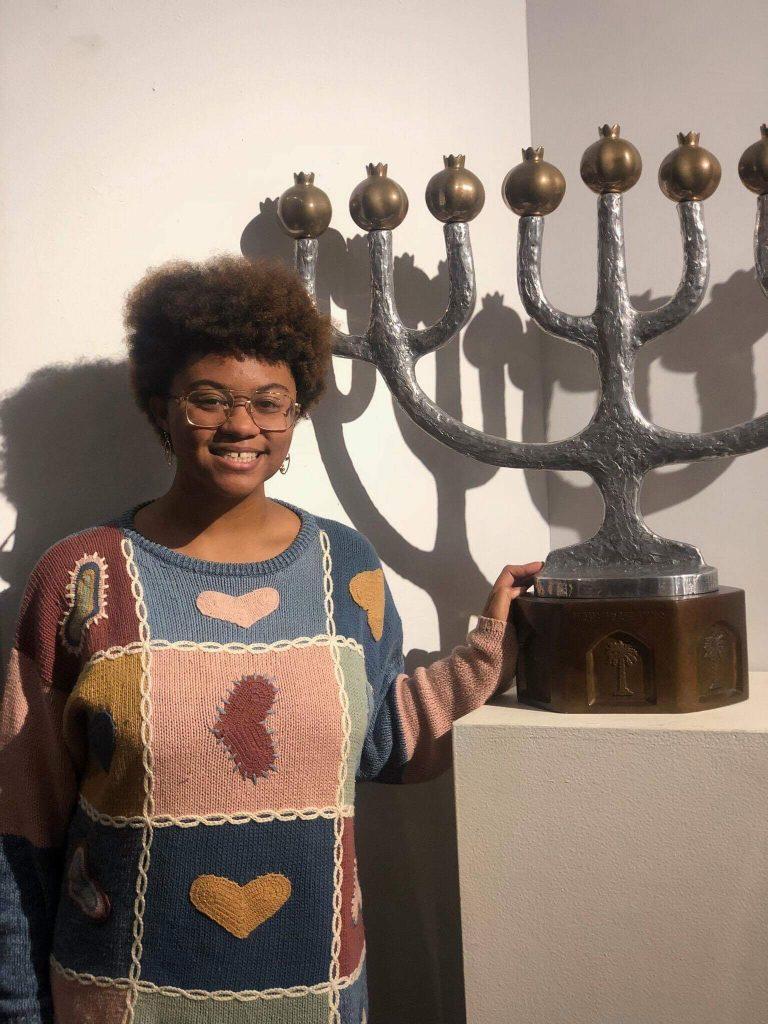 Foye said.
Hanukkah, a Jewish holiday commemorating the rededication of the Second Temple in Jerusalem, takes place Dec. 2 through Dec. 10 this year, meaning Jewish students' final exams will coincide with the celebration.
According to a statement from Sarah Broberg, special assistant to the chancellor for communication and marketing, UNCA typically plans its academic calendar two years in advance.
"It is secular based, no religious holidays are incorporated. As per the course catalog, students are allowed up to two excused absences per semester for religious observance," Broberg said.
Excused absences for religious holidays hold no punitive impact on students' grades, according to Broberg.
"It is each student's responsibility to inform the instructor of their plans at least seven days prior to the sanctioned absence and to make up all work missed within a specified time period, as agreed to by instructor and student," Broberg said.
Foye said stress from exams could take away from her enjoyment of the holiday, especially because once exams end many people begin celebrating Christmas.
"I've seen all the Santas and all the snowflakes and the big Christmas trees and I don't really celebrate that. Hanukkah has kind of become the replacement for that since it falls in the same season," Foye said. "It's also a very important holiday for me because it's the holiday I first celebrated as a Jew. I wish that we could have it off. I wish I wouldn't have to be worrying about exams while I'm celebrating Hanukkah."
According to Foye, within Judaism exists major and minor holidays. Hanukkah is a minor holiday, meaning Foye can go to school.
"We can go to school and we can work, but some people opt to take those times off because it's the holiday season and it's family time," the senior said.
Major holidays include Yom Kippur, Passover and Rosh Hashanah. During these holidays Jews do not work or go to school. Having strict work deadlines surrounding these holidays makes it difficult for Foye to complete her work while celebrating and preparing for the holiday, she said.
"I really want them to stop scheduling important things on our holidays. I wish that they would also have it to where work could be suspended so you didn't have to turn in what was due on those days because it puts a lot of pressure on me and students to try to get stuff done. Especially when you're not just a student, but you also work, you have partners, you have a family to tend to," Foye said. "That can be very pressuring sometimes and I just wish that we could get deadline extensions for those days because there is also a lot of preparation that goes into those holidays."
UNCA Junior Alexandra Schneider said spending Hanukkah with her family helps her escape the "real world" for a little while.
"My favorite part about Hanukkah is spending time with my family, lighting the candles together and saying the prayers because it kind of helps you take yourself out of the real world and focus on giving thanks for this miracle that happened and spending your time with your family," Schneider said.
According to Schneider, she was not surprised to discover final exams and Hanukah coincide this year.  
"I was kind of annoyed, but also it happens all the time. So it wasn't that big of a surprise. It's just kind of unfortunate because it just means I can't spend time with my family like I would normally and also because we can't light candles in the dorms. It means I can't really celebrate the holiday at all, which is kind of frustrating," Schneider said.
Schneider said she advocated to have major Jewish holidays off during her freshman year at UNCA.
"It's just frustrating because it's classes that I really shouldn't be missing, but I have to miss for my own personal holiday. When I was a freshman I went to the director of multicultural affairs and I was trying to see if UNCA would give us Yom Kippur or Rosh Hashanah off because it was really frustrating having to miss classes," Schneider said. "In college, it's just different because you go through a lot of material in one day. So if you miss it, it's like you've missed a very large portion of a class."
Both Schneider and Foye said more representation of and education about the Jewish community on campus remains important.
"Overall, I wish there were more educational programs dedicated to Judaism. I wish when we discuss social justice issues more people would talk about Jewish issues. I'm working on that," Foye said.