Alex Massey 
News Writer
[email protected]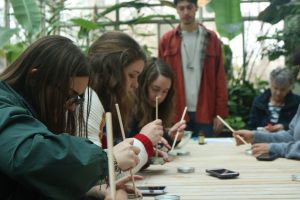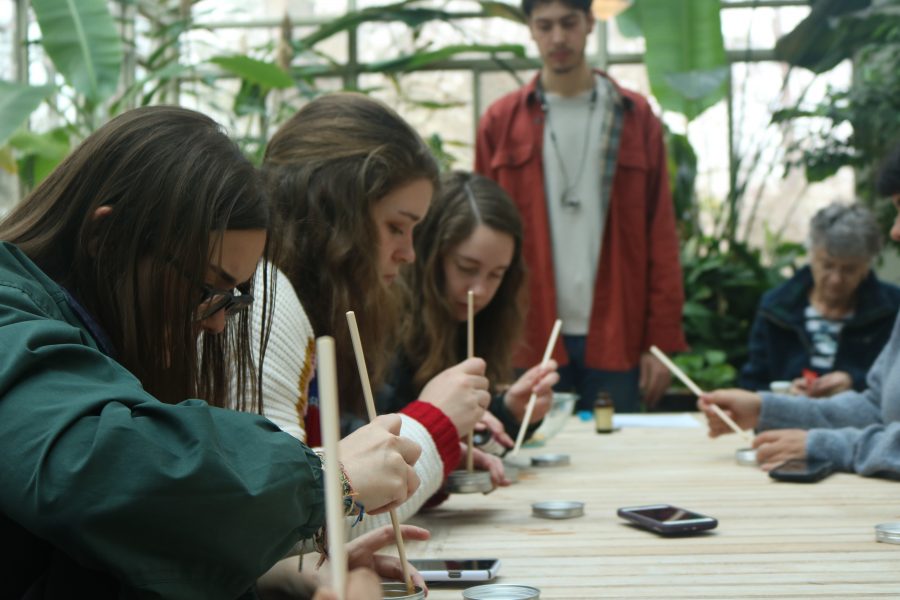 The semi-annual Greenfest, hosted by UNC Asheville's Office of Sustainability and Student Environmental Center begins on Thursday.
Employees  from both offices work and collaborate with local businesses to make the event a reality.
"Greenfest is a weeklong series of different events that contribute either to the promotion of sustainability or, in the case of some of them, the promotion of health on campus," said SEC Project Coordinator Alex Sloop.
Entirely student-funded and student-led, SEC promotes sustainability and health throughout campus.
Events SEC has held in the past include a zero was workshop, composing workshops and Campout on the Quad, which featured several smaller workshops geared towards the common goal of promoting sustainability on campus.
SEC takes a holistic approach to environmental education, utilizing tools such as social justice talks, tabling and days of service.
"You can't have environmental justice if you're not taking a holistic approach because storms don't happen in a vacuum," Co-director of SEC Cade Justad-Sandberg said.
The spring and fall Greenfest events present SEC's most ambitious and largest events, according to staff. 
 The schedule of events for the fall Greenfest kicks off with sign making on the Quad in preparation for the Climate Justice Rally taking place on Sept. 20.
 The Climate Justice Rally was prompted by a call to action from  16-year-old Swedish activist Greta Thunberg regarding climate change brought on by human activity.
Thunberg's Global Climate Strike for the city of Asheville takes place at Pack Square and will feature several guest speakers from the Asheville area speaking on topics related to climate change and ways to combat it.
 SEC will provide transportation to the event for students wishing to attend starting at 4:30 p.m..
 A centerpiece of Greenfest, the Farm to Table Dinner on the Quad, taking place on Sept. 23, will feature crops grown in UNCA's own community gardens, as well as local gardens. The team working to organize the meal has also made an effort to include more indigenous crops in the menu this time around.
 The Farm to Table Dinner is also where the theme for this semester's Greenfest, "Home Sweet Home," will be highlighted.
Director of Sustainability, Sonia Marcus explained the theme of this year's event saying, "We wanted a theme that would engage these issues of what is really local and what indigenous people have been eating in this area for thousands of years and we settled on the concept of 'Home.' How do we understand what home is? How do we define it? Who gets to decide? The 'Home Sweet Home' thing is also about cultivating love for the place where you live."
 Justad-Sandberg explained the dinner's underlying purpose by saying, "If you had to boil it down, it's a community event to help people connect to where they're from."
The meal requires a $25 ticket to attend, but in an effort to keep the event accessible to students, SEC offers a reduced price of $10 for students and a free voucher for those who volunteer in the community gardens on campus, according to SEC.
Another major event scheduled for the week is the Bulldog Bycicle  Bonanza, a bike fair about maintaining bicycles and staying safe while riding.
 "A bicycle bonanza doesn't sound very sustainable to begin with, but in the idea that it gets students healthy it is very sustainable," said Sloop.
 The week will end with Outdoor Programs hosting stargazing, white water rafting and kayaking trips Sept. 27-29.
Greenfest and SEC aims to create a more environmentally friendly, and all around healthy campus, a goal that extends into the week and beyond.
"We aren't just trying to promote sustainability for the duration of Greenfest— that one week— we're trying to promote sustainability for the whole year," said Sloop
 More information and sign-ups for all of the events featured during Greenfest can be found on the Student Environmental Center's Facebook page, as well as at sustainability.unca.edu/greenfest.