Arkansas band Pallbearer combines progressive rock with doom metal
Ezra Maille
Arts & Features Writer
[email protected]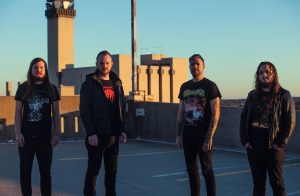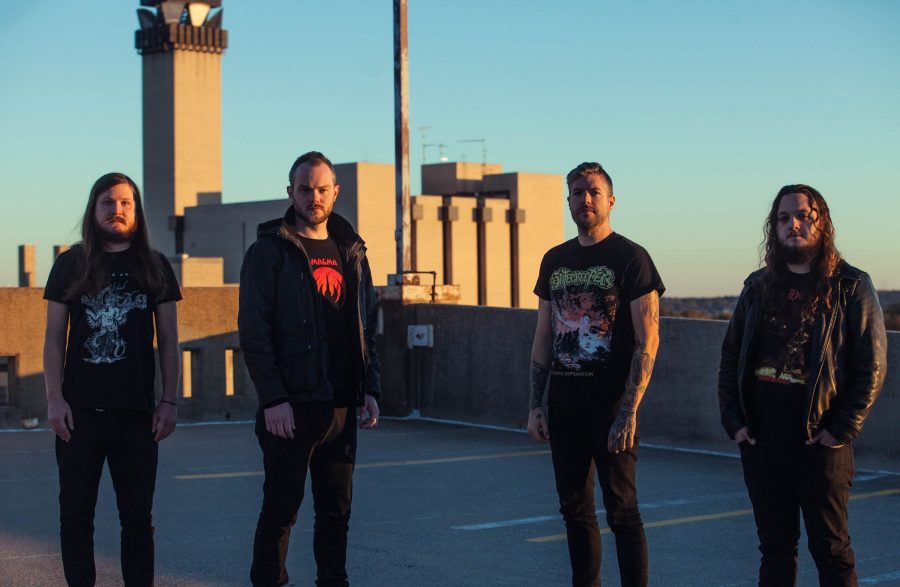 Progressive doom rock band Pallbearer kicked off a week of shows for the first time in about a year in Asheville last Saturday. 
Brett Cambell, the lead singer and guitarist, said Pallbearer formed in October of 2008 in central Arkansas. He said along with the bass player, Joe, the two had an experimental, psychedelic "drone" band. 
"It was this weird, free-form, jazz project. We only had a couple vehicles but a million amps and we kind of got tired of toting those to shows that nobody really cared about. We kinda needed to do something else so we started going through some tough times and making some sad music and here we are a decade later," Campbell said. 
Bassist and occasional keys player Joseph Rowland said his first project with Campbell was much less formed and almost entirely improvised. Rowland said Pallbearer is a much more structured continuation of the first group. 
"The main descriptor that seems to resonate easily is that we're a cross between Pink Floyd and Black Sabbath," Rowland said. 
According to the band's press release, Pallbearer is considered doom metal. Zack Page, an adjunct faculty member in the UNC Asheville music department, said doom metal is a subgenre of metal, a classification attributed to most groups by their fanbase. 
"There's some very specific elements to what's considered doom metal," Page said. "Musically speaking, a lot of times the guitars are tuned down low. Everything's tuned down, the bass, the guitars are tuned down lower than normal. The vocals tend to be high, sometimes even operatic." 
Page said in a lot of heavy music the bass and guitar play very different things but in doom they play more similarly. He said a lot of the harmony is blues-based and utilizes tritones, a sound considered satanic in the middle ages. 
"To me, Black Sabbath is the prototype of doom metal. It was really slow. The other thing about doom metal is the lyrical content. There's a lot of despair, dread, real gloomy and doomy," Page said. 
Campbell said the old band had very abstract taste and style. He said for many people it was a little too abstract. 
"We had been doing that band for three or four years and had been gradually getting more and more 'musical.' We were both going through some stuff and we thought this would be a good outlet for some of the feelings and a good excuse to explore a more structured format than we'd been and actually craft some songs," Campbell said.
Rowland said the name 'Pallbearer' came naturally with the new musical style. He said the name as well as the music helped carry him through some hard times.
"At the time of forming the band, my mother was terminally ill and the project itself was very much a mechanism for dealing with that grief. It helped carry that weight, so to speak," Rowland said. "That's my interpretation of its origin."
According to Campbell, this was a natural transition for their music. He said the new approach was simply an extension of where the band had been, into a style similar to other local bands, but with a unique twist. 
"The main influences over time have been progressive rock and the experimental era of the late '60s and '70s where people were really pushing the boundaries of what people could do with music," Campbell said. 
According to Campbell, the band draws creativity from alt-rock, metal, dystopia and early electronic music. He said the group tries to stick to a core identity, the edges of which are vague. He said as a writer, he wants to try new things while still maintaining a recognizable sound. 
"We are constantly trying to push ourselves to bend our sound into new and interesting directions," Campbell said. "I want it to be where we can evolve and you can hear our sixth album and think 'they sound a little different but they still sound like Pallbearer.'"
Rowland said he and Campbell are primarily the two songwriters of the band. He said the process begins by creating a basic structure on guitar and then presenting the idea to the whole group once it's reached a state of completeness. 
"Then everyone else weighs in and some things may be edited or adjusted over an extended period of time," Rowland said. "I live across the country from everyone else so I typically record full demos of songs in my studio space, then work through and adjust with the band in rehearsals as needed."
Campbell said the band has a lot of plans for the future. He said the group is currently working on a new full length album and is in preparation to record in November. 
"Our next album is an extension of everything we've done really. There's elements of our last album, there's elements of our early stuff, there's some new stuff too. Overall, it's a little less technical than heartless," Campbell said. 
Campbell said that despite the band members all having busy lives they try to keep the songwriting as tight as they can. He said he's the most excited about this album and the songs they're creating now are definitely as good as any of their previous work. 
"I'm afraid to say too much," Campbell said. "We have some unusual plans because we took a year off of touring other than a few things here and there. We have a lot of material so people should be ready. We'll be doing a lot in the next couple years."
Pallbearer performs locally and across the U.S. Their music is available on Spotify and Apple Music.